iOS 8 vs iOS 7 Messages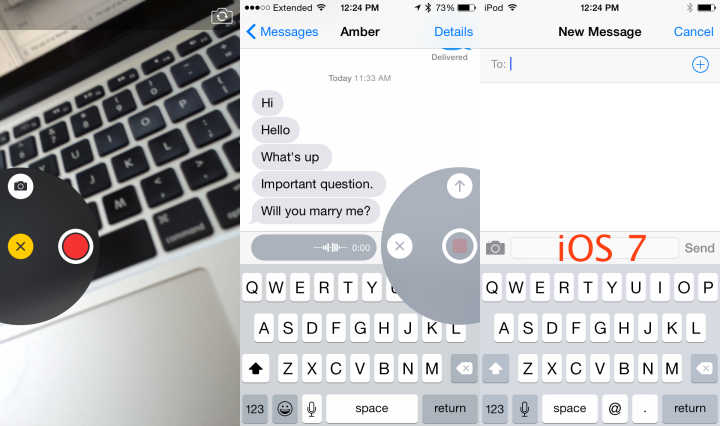 When you upgrade from iOS 7 to iOS 8 you will love the new Messages app. Apple delivers a complete overhaul to Messages and this iOS 8 vs iOS 7 comparison will help you understand what's new.
Voice Messages - There is a new microphone button that lets you quickly send a voice message. When you get one you can lift the phone to your ear to hear it and reply like you are taking a phone call, or listen to it n the speakers if the iPhone is unlocked.
Video Messages - Tap the camera icon to quickly record a video message and send it to the contact or group.
Location Sharing - You ca quickly share your location to help people find you and track the location of others who share with you in Messages.
See all Attachments - You can see all the photos and attachments that a message includes with just a tap.
Send Multiple Photos or Videos - Quickly select multiple photos or videos to send to the contact.
This will add a lot of storage needs for photo and video messages, but iOS 8 can clean automatically clean old media up for you.

As an Amazon Associate I earn from qualifying purchases.