iOS 8 vs iOS 7 Personal Hotspot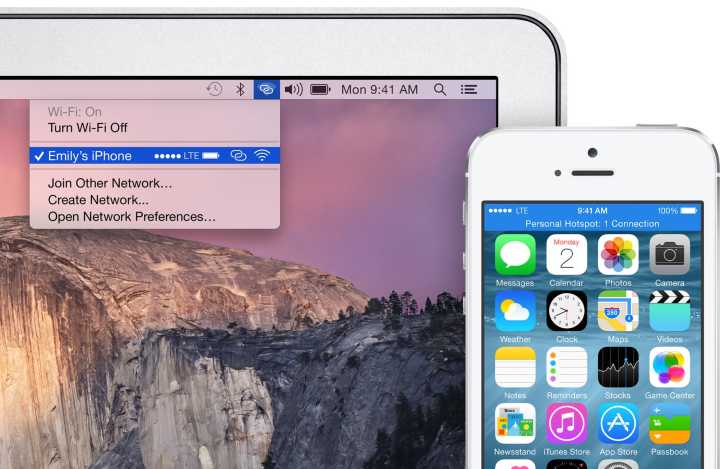 If you want to use the iPhone as a personal hotspot on iOS 7 you need to make sure it is on and then choose it from a long list of WiFi options.
In iOS 8 you can leave the personal hotspot on all the time and with OS X Yosemite the iPhone shows up in your WiFi area as an iPhone. You can see your battery life and signal strength and choose to use it as a hotspot without touching the phone.

As an Amazon Associate I earn from qualifying purchases.