iOS 8 vs iOS 7 Photos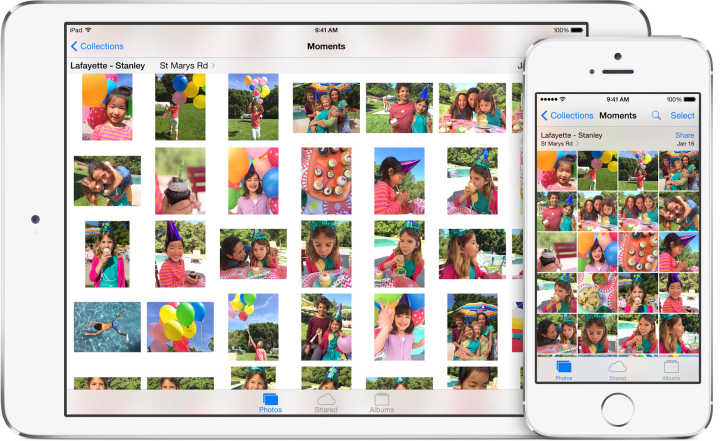 When you compare the iOS 8 vs iOS 7 Photos app you'll see a similar overall look, but when you actually use iSO 8 you'll notice new features stand out.
In iOS 8 we trade Photo Stream for iCloud Photo Library. iOS 7 only offers the last 1,000 photos in Photo Stream, but with iCloud Photo Library you now have access to all of your photos, on any device. As long as you have the Internet you can access all of your photos, without buying a 64GB iPhone to store them all.
The are all stored at full resolution and it includes videos as well. If you've lost photos and videos due to a broken iPhone, you'll love this feature. When you edit a photo on the iPhone or iPad the changes will appear across all of your devices.
You can also search in the iOS 8 Photos app by date, time, location and get suggestions to help narrow the search.
Apple also delivers new iOS 8 editing tools to help turn an ordinary photo into something that is extraordinary with a few taps.

As an Amazon Associate I earn from qualifying purchases.