iOS 8 vs iOS 7 Emoji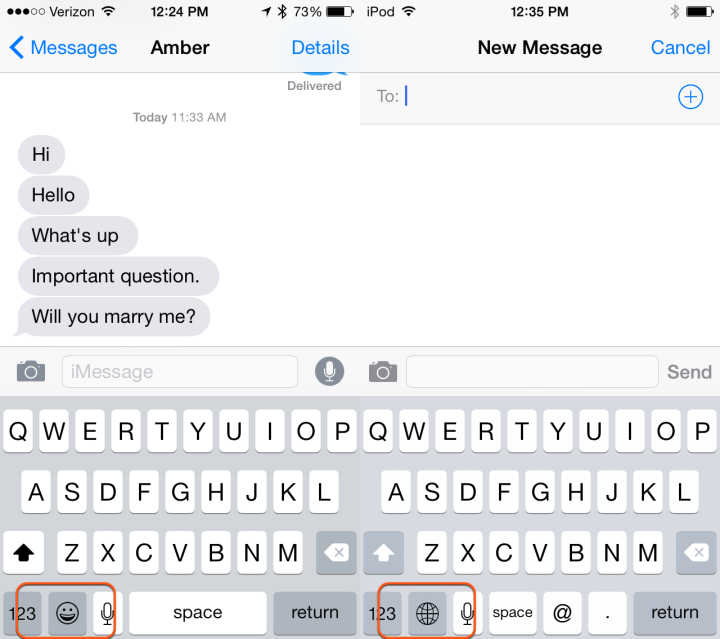 Using Emoji in iOS 8 is now easier thanks to one tap access to the iPhone Emoji keyboard. Instead of adding a new keyboard and then tapping on a globe to access it like in iOS 7 you just tap the emoji icon to the left of the space bar.
From there you have access to all of your favorite iPhone emoji, faster than on iOS 7.

This article may contain affiliate links. Click here for more details.