iOS 8 vs iOS 7 Texts and Calls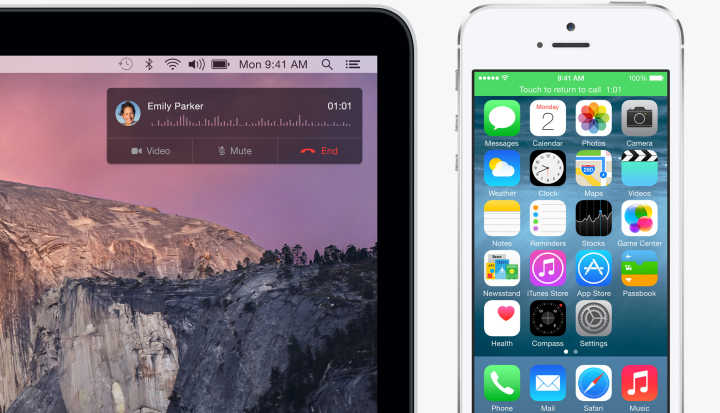 On iOS 7 you can check your iMessages on an iPad or a Mac, but you cannot take calls there or see text messages.
With iOS 8 you now have access to text messages on the iPad and on a Mac running OS X Yosemite when the devices are nearby. The two talk to each other and relay your texts to the iPad or Mac.
You can also take calls on the iPad or Mac in the same way. This is not a FaceTime Audio call, but a regular old-fashioned call from anyone including Android and land line users.

As an Amazon Associate I earn from qualifying purchases.