iOS 8 vs iOS Battery Life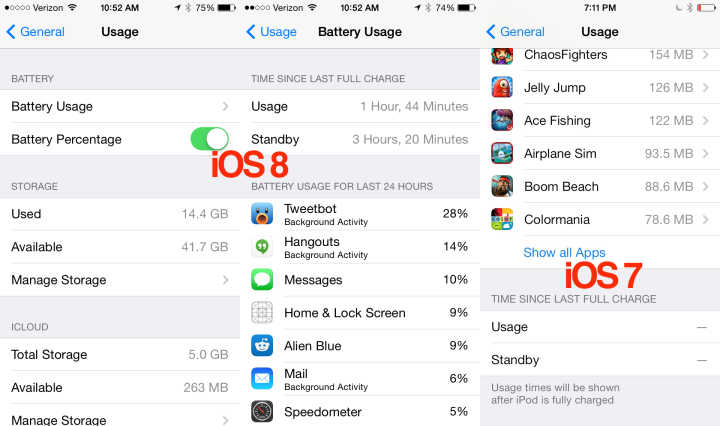 In iOS 7 you can see the battery usage details, but Apple only shows the usage and standby time, not what apps are using your batery life.
For iOS 8 you can now dive in and see what apps are using the most of your battery. This way you can avoid using them when you need better iPhone 6 battery life or unisntall them completley if need be.

As an Amazon Associate I earn from qualifying purchases.