iPad Air 2 iOS 8.1.3 Review
The iOS 8.1.3 update is a small one overall and especially so for the iPad Air 2 that is only a few months old. Our iPad Air 2 iOS 8.1.3 review focuses on the performance of the update and bugs that it fixes for users of the newest iPad in Apple's lineup. While there are some iOS 8.1.3 problems, the overall performance and experience on the iPad Air 2 is good.
The iOS 8.1.3 update arrived in late January with a focused group of bug fixes and a smaller amount of free space required to update, which is good news for users who own older 16GB iPads. The iOS 8.1.3 update also killed the option to jailbreak, but you can still downgrade to iOS 8.1.2 from iOS 8.1.3 for a limited time.
Apple's small updates can cause problems, which is the reason we devote so much time to an iOS 8.1.3 review on a device as new as the iPad Air 2.
iPad Air 2 owners don't face as tough of a decision as iPad 3 owners who need to decide if it is worth jumping from iOS 7 to iOS 8 with no way to go back. The iPad Air 2 shipped with iOS 8 on board so small updates like iOS 8.1 and the current iOS 8.1.3 update likely perform better than on old hardware.
Read: 101 iPad Tips
Here is our iPad Air 2 iOS 8.1.3 review to help you decide if you should install the iOS 8.1.3 update on the iPad Air 2 or wait for iOS 8.2 that could arrive very soon.
iPad Air 2 iOS 8.1.3 Review
Although we test the iPad Air 2 with popular apps, activities and services it is very likely that you use different apps, accessories or services that can impact how the iPad Air 2 performs after an update. For most users this update should deliver a quick and painless solution to some problems and allow them to get back to using the iPad quickly, but it is important to remember that your experience may vary.
iOS 8.1.3 Installation
Installing the iOS 8.1.3 update on the iPad Air 2 went quickly. I did not install on the release date so there was no long download. In less than 10 minutes the iOS 8.1.3 update was on the iPad Air 2 and about eight minutes later the iPad restarted and was ready to go. There was no problem with an OTA update and the unlike some other devices I did not need to restore from an iCloud backup. You can use iOS 8.1.3 upgrade guide for step by step instructions and you should still make sure you back up the iPad Air 2 to iCloud or your computer before you upgrade. Make sure you perform these step before you upgrade to iOS 8.1.3.
Apps
Immediately after installing the iOS 8.1.3 update on the iPad Air 2 I tested out core apps like Gmail, Safari, Messages and entertainment apps like Facebook, Netflix, HBO Go and YouTube. I have yet to run into any problems with these apps. I was able to stream a Louis CK Comedy Special inside Safari without any problems and watch several videos on Netflix.
Just testing iOS 8.1.3 with "this is a very long search term which would crash safari" https://t.co/vCpgrEl6Qh

— Richard West (@RiczWest) February 4, 2015
Bug #3 – Tweeting from Safari would crash, especially if you edit it – FIXED! WOOHOO! An update that actually makes things better for me :-)

— Richard West (@RiczWest) February 4, 2015
On iOS 8.1.2, the iPad Air 2 would crash when using long search terms in the Address bar for users like Richard. That is no longer a problem in Safari on iOS 8.1.3.
iOS 8.1.3 Battery Life
The iPad Air 2 promises 10 hours of battery life and after installing the iOS 8.1.3 update this did not change. That is not surprising considering this is a small update and the device is only months old, but it's not unheard of to hear of small battery bugs that can cause quick drains. If you have problems, here is how to fix bad iOS 8.1.3 battery life.
WiFi, Cellular Data & Bluetooth
I use a WiFi iPad Air 2 with 64GB of storage so I cannot test the LTE connectivity on this device. So far the WiFi works wonderfully, connecting to my home network even when some other device exhibit odd behavior thanks to a recent router update. I can also connect to a personal hotspot on my iPhone 6 without issue.
As or Bluetooth the iPad Air 2 connects quickly to a Bluetooth keyboard like the Logitech Keys to Go and it also works fine with a Bluetooth headset. That rounds out the Bluetooth devices I use with my iPad.
Bugs & Issues
I did not have any iPad Air 2 problems on iOS 8.1.2, so there was not much for this update to fix during my experience. There are some iOS 8.1.3 problems, but none are impacting my iPad. If you run into problems, you can fix some iOS 8.1.3 issues on your own using our handy guide.
Speed
The iPad Air 2 is several months old and runs like a brand new device. There is no change in the iPad Air 2 performance and speed after installing iOS 8.1.3. The iPad is snappy to respond to touches, switch apps and open new apps. This is just as you would expect for such a new device.
Should You Install iOS iOS 8.1.3?
There is no change in performance on the iPad Air 2 after installing the iOS 8.1.3 update and it fixes an annoying Safari problem as well as other bug fixes. With no battery life or connectivity problems evident during our use, there is no reason that most users shouldn't update to iOS 8.1.3 today.
If you want to wait, we expect a larger iOS 8.2 update to arrive in March with a collection of new features. While one feature will add Apple Watch connectivity to the iPhone, we anticipate fixes for the iPad Air 2 as well.
Most Exciting Tech for 2015
Samsung Galaxy S6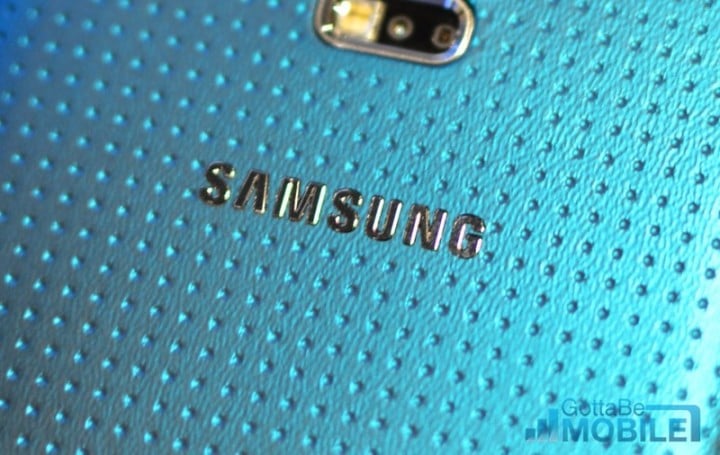 The Samsung Galaxy S6 is the most exciting tech of 2015 that we expect to see early this year. There are other products coming in the spring, but when it comes to a smartphone launch that isn't the iPhone, Samsung is the company that most consumers look to.
We expect a completely new design for 2015 that includes metal, and possibly more glass and curved screens on a special model that could be the Galaxy S6 Edge. Count on a bigger 5.5-inch 2K display and Android Lollipop on board this exciting smartphone with many upgrades under the hood.
The Galaxy S6 release should arrive between March and May with April looking good for a possible U.S. Galaxy S6 release date. The Galaxy S6 launch may happen at MWC in early March.
Read more on the Galaxy S6 Rumors, News and Predictions