Rare iPhone 6 Deal Ends Today
A rare T-Mobile iPhone 6 deal that cuts the iPhone 6 price ends today.
In the months since the release of the iPhone 6 and iPhone 6 Plus we've seen a number of deals pop up for prospective buyers. T-Mobile iPhone 6 deals have been hard to come by though which means that the carrier's two day sale on the iPhone 6 an iPhone 6 deal worth mentioning.
Yesterday, T-Mobile started offering a iPhone 6 price cut on the 4.7-inch version of Apple's flagship model. T-Mobile customers who enter a specific code at checkout are able to save $72 off the total cost of the iPhone 6.
Those interested in knocking down the T-Mobile iPhone 6 price will want to enter the THUNDER72 promo code at check out to take advantage of the short-lived deal. The deal, which applies to all colors and storage variants of the iPhone 6, does not apply to the larger 5.5-inch iPhone 6 Plus.
Those looking to take advantage of T-Mobile's iPhone 6 deal can do so online or by calling the carrier at 1-877-387-4324. The carrier notes that "qualifying service" is required and that the deal only applies to new customers or those adding new lines on T-Mobile. The offer also cannot be combined with certain other offers.
Unfortunately, T-Mobile's generosity won't last forever. The carrier will end its two day sale at the end of today at which point the iPhone 6 will drop back down to its usual price point on the T-Mobile store. T-Mobile could offer some new iPhone 6 deals down the road though its discounts are unpredictable and few and far between.
T-Mobile's two-day iPhone 6 deal comes on the heels of several major smartphone launches including the Galaxy S6 and Galaxy S6 Edge release and the release of the new HTC One M9. The three devices are expected to challenge the iPhone 6 and iPhone 6 Plus as we push deeper into the new year towards the release of a brand new iPhone, rumored to be an iPhone 6s.
The iPhone 6 and iPhone 6 Plus come with a number of high-end features and even in their older age, they continue to pose a threat to top Android smartphones. T-Mobile's 4.7-inch iPhone 6 comes with a beautiful Retina Display, beautiful aluminum design, 8MP rear camera, new 64-bit processor, iOS 8.3, and more.
The device's should remain on shelves for the foreseeable future as Apple's next iPhone 6s is rumored to be coming this fall rather than in the summer alongside iOS 9. iPhone 6s rumors continue to point to a souped up successor to Apple's current models. Rumors suggest that the device will come with an upgraded camera, a new aluminum design, new display technology, and Apple's iOS 9 update.
iOS 9 is expected to debut at WWDC 2015 in early June alongside a new Apple TV. The company is also expected to announce a public iOS 9 beta ahead of the iOS 9 release and iPhone 6s release in the fall. Rumors have also pointed to the arrival of a smaller 4-inch iPhone 6c though a new report suggests that Apple has opted to pass on a follow up to its iPhone 5c.
13 Awesome iPhone 6 Cases
Apple Leather iPhone 6 Cases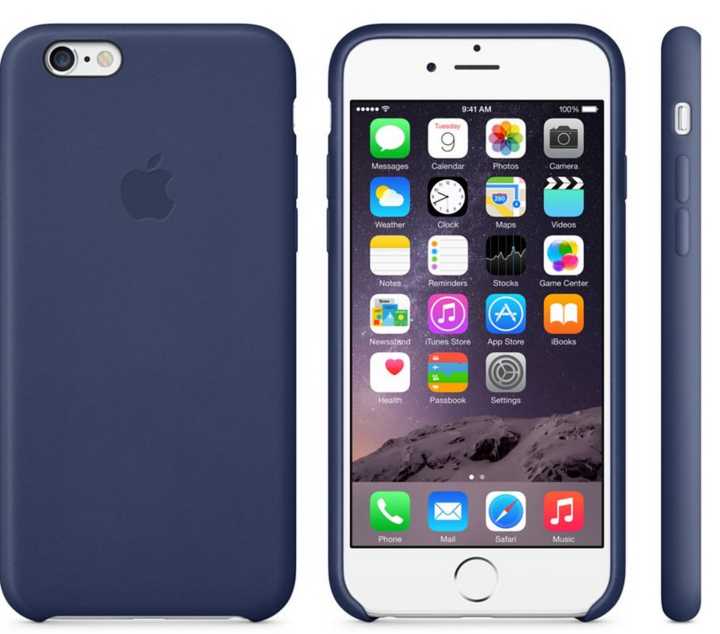 One of the most popular iPhone 6 cases is the leather iPhone 6 case from Apple. This case is one that you can find in any Apple Store on release day and is also listed with many carriers.
Apple designs the leather iPhone 6 case with premium leather in a small form factor that adds minimal bulk to the new iPhone. You can find the leather iPhone 6 case in five color options that match the white and black front of the iPhone 6.
Watch out if you buy the red iPhone 6 case as the leather model for the iPhone 5s wore very fast and looked dirty and grey soon after purchasing.
$45 at Apple

This article may contain affiliate links. Click here for more details.