iPhone 6s iOS 11 Beta: Impressions & Performance
We've been using the iPhone 6s iOS 11 beta 2 for a full week now. It's a little more stable than beta 1 but we still think most users should still avoid Apple's pre-release software.
We had been using the iPhone 6s iOS 10.3.2 update, the most up-to-date version of iOS 10, for a few weeks before we decided to make the jump up to iOS 11 beta.
The iPhone 6s iOS 11 beta is pre-release software which means it's unfinished. The current version of iOS 11, iOS 11 beta, comes with some new features (Do Not Disturb While Driving) and bug fixes but there are numerous problems plaguing beta testers. We've run into quite a few problems of our own.
We've already taken a deep dive into the iOS 11 beta's prominent features and we recently outlined some general reasons to, and not to, install the iOS 11 beta right now.
In this guide we're focused on the iOS 11 beta's performance on the iPhone 6s, Apple's 4.7-inch model. These are our impressions of the second iOS 11 beta release, iOS 11 beta 2.
If you're on the fence about whether to download the second beta, they could help you make the right decision for you and your device.
iPhone 6s iOS 11 Beta Installation
Before we get into the iOS 11 beta 2's performance on the iPhone 6s, a few notes about the installation for those of you thinking about making the move.
The beta 2 is a much smaller download, 399MB versus 1GB+ for the beta 1, so the download and installation went much faster. From start to finish, the whole process took about eight minutes to complete on our AT&T iPhone 6s.
We've seen complaints about installation issues (and even ran into some ourselves trying to install the iPhone 7's iOS 11 beta 1) so be careful, especially if this is your first time installing pre-release software on an iPhone.
We recommend setting aside 15-20 minutes to complete the process if you're coming from the first beta. If you're just downloading iOS 11 beta for the first time, you'll need to allot more time.
If you're installing iOS 11 beta for the first time you should know that the installation will log you out of iCloud and various other apps and services. You'll need to spend a few minutes making sure everything is in order.
Battery Life
We've heard and seen complaints about severe battery drain but we haven't seen any on our iPhone 6s. Not yet. We've been using the phone and beta 2 for a couple of days now and we haven't noticed anything out of the ordinary.
We've been using a mixture of LTE and Wi-Fi and a combination of apps and services including Injustice 2, the new fighting game from Warner Bros. We're getting the same kind of mileage we got out of iOS 10.3.2.
Battery life issues are common beta problems and they can come out of nowhere. If you start to experience issues on your iPhone 6s or iPhone 6s Plus, take a look at our guide to fixing bad iOS 11 beta battery life.
Connectivity
We've spent time testing the iPhone 6s and iOS 11 beta 2 with several different routers and ISPs (Internet Service Provider). So far so good. Wi-Fi speeds appear to be normal and we the device hasn't dropped its connection.
We've also tested the iPhone 6s iOS 11 beta 2 with several different Bluetooth devices including Bose QC35 headphones and the Bose Mini Soundlink speakers. Connections to those devices were fast and stable.
AT&T's LTE and 4G networks are working normally as well. Their speeds are normal for our area and we haven't experienced any dropped calls or data issues when browsing the web.
Apps & Services
Apps and services are notorious for being uncooperative with iOS beta software and we ran into a bunch of trouble on the first iOS 11 beta. iOS 11 beta 2 is a little more stable though we're still seeing some crashes.
During our short time with the iPhone 6s iOS 11 beta 2 we've seen three core applications crash multiple times: Slack, Twitter, and Chrome, Apple's new Podcasts app, Chrome, Photos, Twitter, YouTube, Instagram, and Soundcloud have crashed once each.
That's a complete 180 from our experience on the iPhone 6s' iOS 10.3.2 update and one reason why some of you will want to avoid the iOS 11 beta.
The iPhone 6s is our backup device. Installing iOS 11 beta on our primary device, the iPhone 7, was and still is out of the question due to poor app performance.
If you rely on apps and services to get through your school day or your work day, you probably want to avoid the second iPhone 6s iOS 11 beta.
Speed
Some iPhone 6s users are complaining about user interface lag but iOS 11 beta 2 is actually pretty fast on our device.
Animations and transitions are fluid and we haven't noticed any jaggedness when opening folders, opening apps, pulling up Control Center, or pulling down the Notification panel from the top portion of the screen.
We've noticed a bit of lag when using the app switcher (multitasking) though it's infrequent.
Mileage will, of course, vary. If you do run into performance issues, take a look at our list of tips.
Key Fix in Beta 2
In iOS 11 beta 1, the Bluetooth toggle in Control Center was completely broken on our device. Apple's fixed that issue in the second beta.
Bugs & Other Problems
Like many others, we've run into some pesky iOS 11 beta bugs. Here are a few early issues you need to be aware of:
Our iPhone 6s has randomly rebooted itself twice.
The lock screen still occasionally shows the home screen wallpaper.
3D Touch is extremely buggy on the home screen.
These are nuisances, not game-changing problems, but we're bound to find more as we dig further into the iPhone 6s' iOS 11 beta.
Should You Install the iPhone 6s iOS 11 Beta 2?
If the iPhone 6s is your main device, avoid the iOS 11 beta.
The iOS 11 beta 2 is more stable than the first release but it has its fair share of problems. It's not stable enough to use as a daily driver.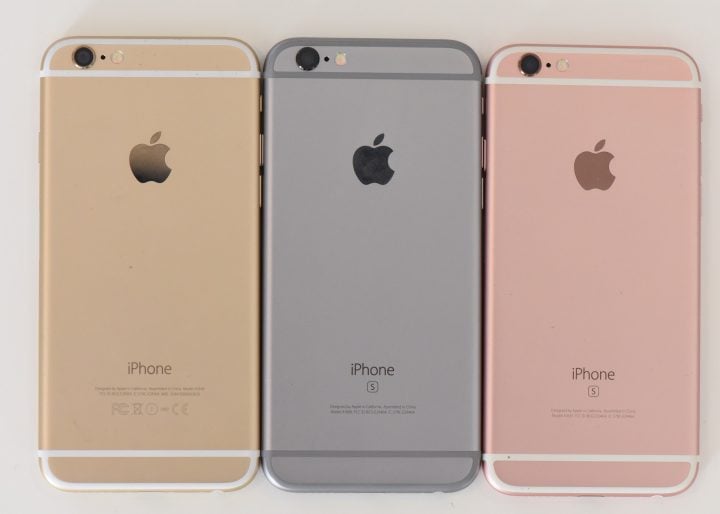 If you really want to give the beta a try, download the public iOS 11 beta on a secondary device (a device you don't rely on to get you through the day).
The public iOS 11 beta is free and you can always downgrade to iOS 10.3.2 if you're unhappy with the software's performance on your device of choice, be it the iPhone 6s or another phone/tablet.
If you're on the fence, take a look at our walkthrough below.
4 Reasons Not to Install iOS 11 Beta & 9 Reasons You Should
Install If You Want to Improve iOS 11
Have you ever installed a new iOS update only to discover problems on board your device? If you've experienced frustrating iOS problems, you might want to give the iOS 11 beta a shot.
The iOS 11 beta lets you try out new features but it also helps Apple improve the software. Fixes for the issues you report might not make it into the final version but we could see them emerge in future iOS 11 releases.
If you're sick and tired of running into problems with iOS updates, do something about it. Download the iOS 11 beta and hunt for bugs.
If you find something lurking in the latest iOS 11 beta, make sure you report it to Apple.