iOS 11: 10 Mistakes to Avoid Before September
If you're planning to try the iOS 11 update ahead of its official release you'll want to avoid some of these extremely common mistakes.
The iOS 11 update is currently available in beta form giving iPhone and iPad users a chance to try its features and test its performance before Apple releases it for everyone later this year.
The iOS 11 update will almost certainly arrive alongside the company's new iPhone 8 and all iPhone 8 release date rumors point to a launch in September.
With an iOS 11 release date still several weeks away, the beta is pretty tempting, especially now that Apple's squashed many annoying bugs.
We've been using the iOS 11 beta for a few months now and today we want to use that experience to help current and prospective iOS 11 beta users avoid some common mistakes we, and others, have made in the past.
Make Sure You Prepare
Make sure you prepare before you download the latest iOS 11 beta on your device.
If you rush into the iOS 11 beta it could result in any number of headaches or problems. This is particularly true if this is your first time trying pre-release software. There's a reason this is called a beta. It's not for everyone.
To avoid unnecessary headaches you'll want to take your time and prepare for the iOS 11 beta download and installation.
We've put together a solid game plan that will take you through the most important things you need to do before (and after) you install the iOS 11 beta on your phone or tablet.
We recommend putting aside an hour or more, even if you've been through the process before.
Don't Install iOS 11 Beta If You Feel Uncomfortable
To get the iOS 11 beta onto your device you'll need to go through a series of steps. First you'll need to signup. After that, you'll download and install it on your phone or tablet. If you run into problems, and you probably will, you might need to downgrade back to official iOS software.
If any of these seem daunting, if you feel uncomfortable at all, take a rain check and wait until you have a grasp on the installation process and the downgrade process.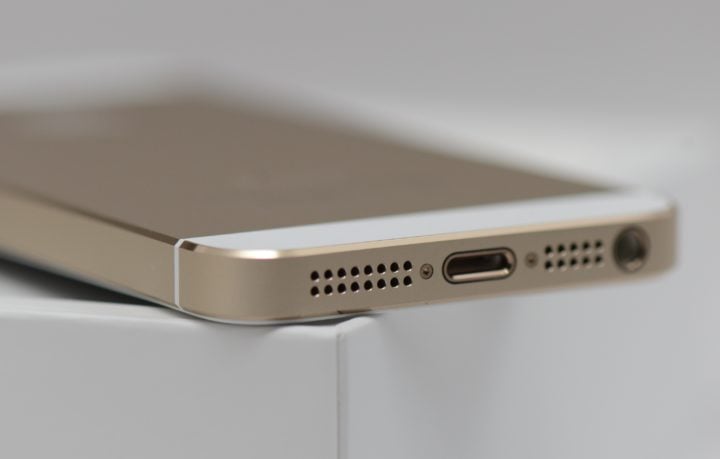 We've put together a signup guide, an installation guide, and a downgrade guide that you'll want to go through. Make sure everything makes sense before you install.
You might also take a look at our iOS 11 vs. iOS 10 walkthrough so that you're comfortable with all of the changes ahead of time.
Don't Upgrade If You're Jailbroken
Jailbreak developers haven't released a iOS 11 beta jailbreak. So, to avoid losing your current jailbreak, you'll want to avoid iOS 11 beta.
If you make the move to iOS 11 beta you'll lose your opportunity to jailbreak the iPhone or iPad. The current jailbreak tool only supports iOS 10.2 and below and there's no way to downgrade to anything older than iOS 10.3.3.
Jailbreak developers have teased iOS 10.3.1, iOS 10.3.2, and iOS 11 beta jailbreaks but they haven't released anything to the public yet.
Don't Download It On Your Primary Device
The iOS 11 beta is plagued with problems ranging from severe battery drain to problems with popular apps to issues with Wi-Fi and Bluetooth. It's buggier than iOS 10.3.3.
Apple will continue to improve iOS 11 but bugs will likely plague the software all the way up until the final release this fall. It'll never be perfect.
Avoid installing iOS 11 beta on your primary device. If you rely on your iPhone or iPad to get you through the week, stay on official software.
iOS 11 beta's features might be tempting but the last thing you want is for iOS 11 beta problems to interfere with your job or schoolwork. It's not worth it.
Be Careful If You're Using an Old Device or Old Software
We've been using the iOS 11 beta on the iPhone 6s and iPad Air. We're enjoying iOS 11's features but the update's performance leaves something to be desired.
If you're using an older device and/or an older version of iOS, you'll want to dig into a ton of iOS 11 beta feedback before you make the move.
Older devices typically feel problems the most so you'll want to learn about the benefits, and downsides, to your version of the iOS 11 beta before installing.
If you're currently running firmware older than iOS 10.3.3, say iOS 10.2.1 or iOS 9, you'll need to be extremely careful. Once you jump up to iOS 11 beta there's, again, no way to go back to anything older than iOS 10.3.3.
Don't Download It Just to Download It
Don't download the iOS 11 beta just to download it. You should have a valid reason to be trying buggy pre-release software on your device.
Maybe you want to help Apple test it for bugs and improve the final product. Maybe it's to test performance on an older device like the iPhone 5s. Maybe there are a few particular features that caught your eye.
To help you find a purpose we've put together some reasons to and not to install the iOS 11 beta on your iPhone or iPad. If you don't find a reason there, and our list of iOS 11 features fails to excite you, you should probably stay put on an older version of iOS 10.
Don't Count on Apple to Solve Your Problems
Apple is still working on iOS 11 which means its customer service reps might not be able to help you should you run into a problem with the beta. And you probably will run into trouble during your time on the beta.
iOS 11 is buggy and unpredictable. We've encountered a number of frustrating problems including issues with Control Center, Bluetooth, and various core applications including Podcasts, Chrome, and YouTube.
Other iOS 11 beta users are seeing weird battery drain, issues with connectivity, lag, beta installation problems, and a variety of other bugs.
Some iOS 11 beta issues might require fixes from Apple. Others you should be able to fix on your own.
If Apple support can't help you, and the advice from your local Apple Genius is to get off the iOS 11 beta, take a look at our list of fixes for the most common iOS 11 beta problems and keep them handy.
Don't Forget to Check for Feedback About Apps
You can't expect app developers to help you either. If you run into a problem with a third-party application, there's a good chance your complaints will fall on deaf ears.
Developers are testing their applications with iOS 11 but most iOS 11 support updates won't arrive until the final version lands in the fall.
The latest bug fix update for an app could help smooth out performance but it could also make things a lot worse.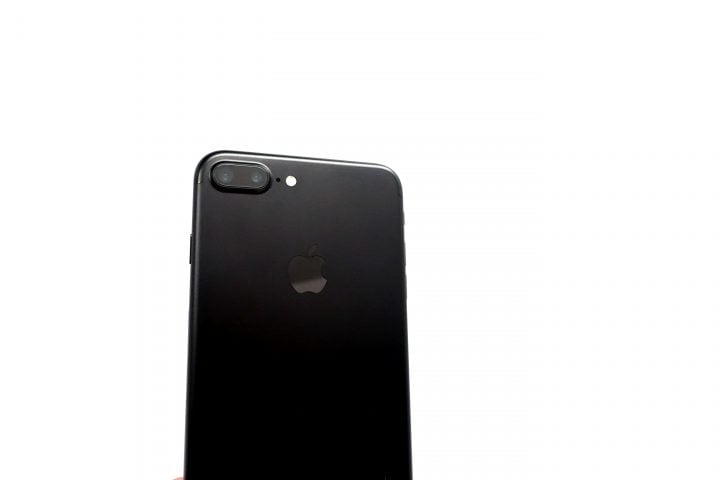 Before you go on an update spree make sure you dig into feedback.
iOS 11 beta users aren't allowed to leave reviews on the App Store so you'll need to find a third-party forum or check the app developer's forum for feedback about iOS 11 beta and the latest bug fix update.
Avoid the iOS 11 Beta If You're Traveling
The new Siri voice translation features might have you curious but you'll want to avoid using pre-release software while you're traveling.
We've said it before and we'll say it again. This is pre-release software and there's a potential for a lot to go wrong:
Your camera app could self-destruct during a beautiful moment with your family.
Your GPS could malfunction while trying to figure out where to go.
Your battery life could take an unexpected hit and die an hour into an 8 hour flight.
You simply don't want your device or your various apps and services to breakdown while you're traveling for fun or business.
If you're absolutely must try iOS 11 ahead of time, do it when you get back.
Avoid the watchOS 4 Beta
Don't install the Apple Watch watchOS 4 beta immediately after installing the iOS 11 beta. Here's why.
You need the iOS 11 beta on your iPhone if you want to use Apple's watchOS 4 beta right now. watchOS 4 is tempting but it could be a huge headache.
There's currently no way to downgrade your Apple Watch if your device starts acting up with the pre-release software on board. If it starts causing trouble, you're stuck there until Apple releases the official version in the fall.
If you really, and we mean really, want to try watchOS 4 beta we recommend installing it after you've spent some quality time with the iOS 11 beta.
If you plan on keeping iOS 11 beta on your device for the long haul, there's more reason to go through with the watchOS 4 beta on your Apple Watch.
4 Reasons Not to Install iOS 11 Beta & 9 Reasons You Should
Install If You Want to Improve iOS 11
Have you ever installed a new iOS update only to discover problems on board your device? If you've experienced frustrating iOS problems, you might want to give the iOS 11 beta a shot.
The iOS 11 beta lets you try out new features but it also helps Apple improve the software. Fixes for the issues you report might not make it into the final version but we could see them emerge in future iOS 11 releases.
If you're sick and tired of running into problems with iOS updates, do something about it. Download the iOS 11 beta and hunt for bugs.
If you find something lurking in the latest iOS 11 beta, make sure you report it to Apple.