7 Very Early Tips for iPhone 6s Buyers
As iPhone 6s rumors start to emerge, we're starting to see consumers weigh the idea of waiting for the rumored, but probable, iPhone 6s release date later this year. As we push closer to the arrival of a device some people are calling iPhone 7, we want to offer some early tips for those who are already committed to the device and those wrestling with their decision.
It's still very early in the rumor cycle but we've already seen a few iPhone 6 rumors emerge as we push further away from September and the iPhone 6 and iPhone 6 Plus release date. iPhone 6s rumors have outlined some potential upgrades including changes to the camera but the device, as of right now, remains shrouded in darkness.
That hasn't stopped consumers from entertaining the idea of waiting for the iPhone 6s to arrive. As we mentioned earlier this week, we've been getting bombarded with questions about the iPhone 6s specs and the iPhone 6s release from readers, family and friends. They want to know about the iPhone 6 successor. Millions of other people do too but unfortunately we haven't seen very much information emerge.
One thing that we can say is that there is a very good chance that Apple will release a new iPhone this year to follow up the iPhone 6 and iPhone 6 Plus from last year. Apple tends to stick to a yearly cycle for its iconic iPhone and there's no reason to believe that it will hold off on releasing one or two more models this year.
With that in mind, we want to offer some tips for those who might be caught between the current iPhone and the iPhone 6s, those who are looking to buy a smartphone for the first time, or those who simply need some tips in order to improve their plans. Here, we offer up nine of our own way too early iPhone 6s buyers tips, derived from years of preparing and buying smartphones.
Follow the Rumor Mill
The first piece of advice that we can offer to those of you waiting for the iPhone 6s release is to keep your eyes on iPhone 6s rumors in the buildup to the iPhone 6s release. Might seem like a no-brainer to some of you but you'd be surprised how many people are absolutely clueless about this. Every year we hear from people whose first interaction with the new iPhone is at Apple's launch date.
Apple's iPhone rumor mill almost always delivers some surprises, some disappointments, some conflicting rumors, and some very firm features. We haven't seen many of these yet but we will in due time. And it's these rumors and reports that will help you to start setting some expectations about the iPhone 6s or whatever Apple calls its 2015 iPhone or iPhones.
Sticking with the rumor mill will help you to prepare not just for the launch date but the release date and the iPhone 6s features that you might see on board Apple's new flagship. You do not want to head into the iPhone 6s launch date in the dark and the rumor cycle will help guide you on your quest to buy a new smartphone whether it's the iPhone 6s, iPhone 6s Plus or something else entirely.
iPhone 6s Release Date
We still don't know when the iPhone 6s release date will take place but thanks to Apple's history, we do have some idea about when to expect the iPhone 6's successor to touch down.
Apple historically has used one of two windows to release its iPhone. The first, summer. Many moons ago, the company used to take the stage at WWDC and announce the iPhone. WWDC has since shifted to a software event so while an iPhone 6s release this summer is possible, the odds are extremely thin given Apple's current release protocol. It would come as a huge surprise.
The other window is the fall, the same window that Apple used to launch the iPhone 4s, iPhone 5, iPhone 5s, iPhone 6, and iPhone 6 Plus. This window gives Apple time to test a beta version of its new operating system and it puts the iPhone's arrival ahead of the all-important holiday shopping season. Apple always needs time to ramp up its production ahead of the holidays and an arrival at the beginning of fall gives it plenty of time to do so.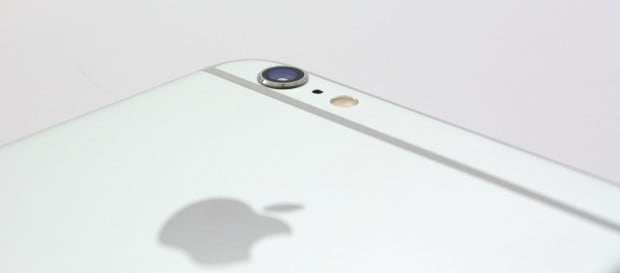 It's also when iPhone 5s users will be coming off-contract looking to upgrade. Given the success of the iPhone 6 and iPhone 6 Plus so far, it's hard to imagine Apple shifting to an earlier release window for this year's model.
So while we don't know the exact date of the iPhone 6s release, we know that Apple is a company that follows a very predictable pattern with its iPhone. Because of that, we'd advise you to circle the summer and the fall with an eye toward the fall. The biggest point we can make is that the iPhone 6s will almost certainly not come until the second half of the year.
Pay Attention to WWDC 2015
The next major iPhone 6s milestone probably won't be the Apple Watch event. That event will be about the Apple Watch and perhaps, the new iOS 8.2 update for iPhone and iPad. No, the next concrete event that we think prospective iPhone 6s users need to key in on is WWDC 2015 also known as Apple's annual developer conference.
WWDC may not be the site of the iPhone 6s launch but it could provide some clues about the software, and features, that Apple will include on its next version of the iPhone. It won't showcase all of them but you should get some idea about what to expect from the iPhone 6s, and Apple's older devices, from a software standpoint.
Don't Limit Your Options
It's alright to have the iPhone 6s on your shortlist of potential phones but don't go into the year close-minded. We suggest taking a serious look at the iPhone 6s' potential competitors, both current and rumored, before you make the decision to wait until the summer or the fall. Especially, if you're coming off a contract in the near future or if you're are already off-contract.
Do some incremental research. Go hands on with Android 5.0 Lollipop. Check out Windows 10 and Windows Phone. Get familiar with iOS if you haven't already. And yes, check out the devices themselves.
Android devices like the Moto X, iPhone 6, and LG G3 might be getting older, but they're still viable options thanks to the specs and thanks to their price tags. The LG G3 can be found for less than $100 on-contract. That's a steal for a phone of its caliber.
Take a look into phones like the Samsung Galaxy S5, Samsung Galaxy Note 4, iPhone 5s, Nexus 6 and others too. Do not sell yourself short. Do your homework, gather intel on the best devices on the market, and absorb as much knowledge as you can in the buildup to the iPhone 6s launch. It's never to early to educate yourself about the market.
From there, we suggest taking a look at some of the rumored smartphones of 2015. The HTC One M9 and Samsung Galaxy S6 both come to mind as they will pose a threat to the iPhone 6s' success. It's also probably worth taking a look at LG G4 rumors at this point.
We're not saying buy these phones. Even if your heart is set on the next iPhone model, just make sure you keep an eye on the competition. Who knows, you may just find something that you think is better than what Apple is offering.
Start Researching Carriers
It's early and the market will probably change a bit by the time the iPhone 6s comes out but we highly suggest getting familiar with carrier coverage, data plans, customer service, and more.
Start looking into carriers now. The iPhone 6s will probably come to the big five in the United States which includes AT&T, Sprint, T-Mobile, U.S. Cellular, and Verizon. Look into what they're offering now and keep track of them. This is going to be key for those of you coming off-contract. The iPhone 6s will probably land for smaller carriers too so look into those as well.
In particular, take a look at feedback about customer service. Research network size and coverage in your home area. Investigate data speeds in the areas you frequent. And please, do extensive research on data plans. You do not want to spend on data you're not going to use. You also don't want to end up going over your limit every single month.
Start Saving Now
Smartphones aren't cheap. They might appear cheap due to their subsidized price tags but those buying the iPhone 6s will incur hundreds if not thousands of dollars in charges thanks to features like data and accessories. So, with at least a few months to go before the iPhone 6s launch, now is a great time to start saving money for the upfront cost of the iPhone 6s and also for the charges you will run into after you buy the thing.
We also suggest keeping an eye on trade-in value. Companies like Gazelle and NextWorth offer a lot of money for iPhone trade-ins, something that can help offset the cost of your next smartphone. Those prices, however, don't tend to start fluctuating until much closer to the actual launch which means that you have plenty of time to sell.
Familiarize yourself with the process so that you aren't panicking to sell when the time comes.
Get Familiar with the iPhone 6 & iPhone 6 Plus
We don't know what the iPhone 6s specs will look like and Apple's likely testing several different features in the buildup to its rumored, but inevitable release, to the market. What we can tell you though is that Apple likes to release 'S' models after a huge change. These 'S' models offer similar designs but they also offer improvements that make them even better than their predecessors.
The iPhone 6 and iPhone 6 Plus reign as two of the top smartphone options on the market and if Apple does go the 'S' route, they could get even better. Better processors, better cameras, better screens perhaps. Apple uses this 'S' year to make improvements to its iPhone, both hardware and software. Complaints about iOS 8 have been numerous.
Now, we point this out because we suggest getting familiar with the iPhone 6 and the iPhone 6 Plus and specifically, their size. The iPhone 6 Plus is much bigger than the iPhone 6 but the decision is not an easy one. Over the course of the next few months, access your habits, go hands-on and make an educated decision about the size that you need. That way, if Apple does release two iPhone 6s models, you won't have to think twice.
We also suggest taking a look at our iPhone 6 and iPhone 6 Plus reviews. They'll give you some valuable feedback. Make sure you check out other sources in the months ahead as well.
Most Exciting Tech for 2015
Samsung Galaxy S6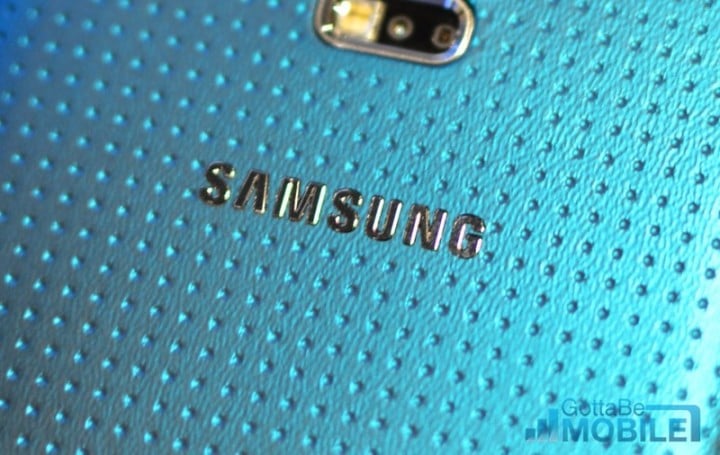 The Samsung Galaxy S6 is the most exciting tech of 2015 that we expect to see early this year. There are other products coming in the spring, but when it comes to a smartphone launch that isn't the iPhone, Samsung is the company that most consumers look to.
We expect a completely new design for 2015 that includes metal, and possibly more glass and curved screens on a special model that could be the Galaxy S6 Edge. Count on a bigger 5.5-inch 2K display and Android Lollipop on board this exciting smartphone with many upgrades under the hood.
The Galaxy S6 release should arrive between March and May with April looking good for a possible U.S. Galaxy S6 release date. The Galaxy S6 launch may happen at MWC in early March.
Read more on the Galaxy S6 Rumors, News and Predictions

This article may contain affiliate links. Click here for more details.