5 Things to Do Before the LG G2 Lollipop Update
With the LG G3 Android 5.0 Lollipop update arriving on owners handsets as we speak, next up is the LG G2 Android 5.0 Lollipop upgrade. And while we've seen a few details regarding its release, it isn't quite ready yet. That said, below are a few things LG G2 owners will want to do in order to be more prepared once the Android 5.0 update finally starts rolling out.
In December, LG started pushing out updates for the LG G3 to Android 5.0 Lollipop, but those were outside of the US. Over the course of the past month though, many G3 owners have received the highly anticipated update, and even a few with the LG G2 have as well. And while US carriers aren't quite ready to push the update out, it's coming soon.
Read: LG G2 Android 5.0 Update: What to Expect
As expected, the LG update has been very slow, and the company isn't sharing too many details. We've heard a few confirmations that the LG G2 in the US will see Android 5.0 Lollipop, but that's about all they've said thus far. With that, below are a few tips to have users ready once it's finally ready.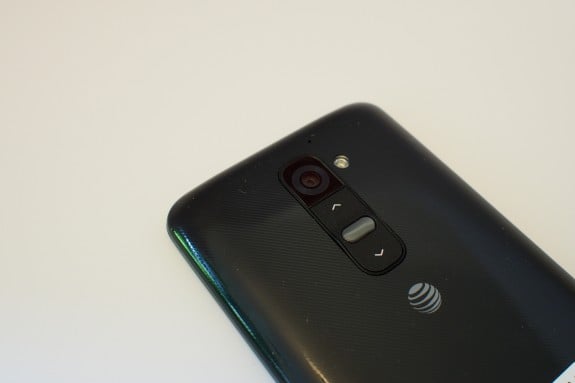 This weekend T-Mobile updated its community website where they detail incoming software, and changed both the LG G2 and LG G3 Android 5.0 updates from development, to "T-Mobile Testing" meaning the updates have been completed, and they're under the final testing phase before they begin rolling out to all owners.
What this means is that owners of both devices can expect updates to start coming soon. Likely the carrier will start with the LG G3, the latest phone, then move on to the LG G2. At the same time, we can expect other carriers and international LG G2 units to see Android Lollipop as well. The question is when.
Now that the LG G2 Lollipop update is heading out to the United States soon, it's time that we offered G2 users on all U.S. carriers some tips ahead the major push. Right now is a great time to prepare the G2, and yourself, for the arrival of a huge update delivering loads of changes.
Get Familiar with Android 5.0 Lollipop
Android 5.0 Lollipop is going to be a massive change for the LG G2 and owners in the US and around the globe. The update to Android 4.4 KitKat caused quite a few problems, many of which have been fixed, but we're expecting tons of bug fixes, improvements, and changes, not to mention everything delivered with Android 5.0 Lollipop.
Android 5.0 Lollipop is arguably the biggest Android update of all time and LG has plenty of changes inside of it as well. You need to be aware of these changes before installing the update. Otherwise, you'll be greeted by a completely different looking device, new options, and likely have questions. Android 5.0 is available on many devices, and below is a walkthrough of some of the changes, even if they're on a stock Android device.
We've reviewed the Android 5.0 Lollipop update numerous times already and that feedback will help you get started. We also recommend taking a look at the slideshow below. This will compare the KitKat update to the Lollipop update and it will get you ready for the changes you will encounter when you get Android 5.0 Lollipop on board. Even if LG changes the look of many new features.
Android 5.0 vs Android 4.4 Walkthrough: What's New in Lollipop
Android 5.0 vs Android 4.4 - Lockscreen
 With Android 5.0 Lollipop Google has slightly improved the lockscreen. There's now a shortcut to the dialer by swiping left to right, and notifications are more useful and interactive. Shown right on the lockscreen they can be swiped away, slide down to expand, or double tap to instantly unlock right into that app or notification. Everything is simple and smooth, and we still have full-screen album artwork on the lockscreen while playing music.
The quick shortcuts and improved notifications will come in handy for all users.
Also, we'd recommend checking out the video below. What we have here is an early preview build of the LG G2 Android 5.0 Lollipop update, but it may not be final, or have all the changes and tweaks from LG. It's a rather stock looking build, but clearly shows the new LG styling integrated into Android 5.0 Lollipop.
Users can also check out the LG G3 Android 5.0 Lollipop software video below. And while it is a different device, it will show you many of the new features, different designs to the interface, and changes G2 owners can expect once Android 5.0.2 Lollipop arrives.
Overall Android 5.0 Lollipop looks excellent on the LG G2 and LG G3. It has plenty of the changes to notifications, the lockscreen, a redesigned and improved multitasking menu, and much much more.
Research Lollipop Problems & Fixes
Another thing is problems and bugs. Android 5.0 was quickly followed by Android 5.0.1, Android 5.0.2, and now Android 5.1 Lollipop with a few fixes. Many of the small bugs or battery issues are plaguing LG G3 owners, and some of those may be present on the G2. This will allow you to gauge the bigger problems on board before installing and it will allow you to track down potential fixes in case something goes wrong. Here's a few more details.
We haven't heard about too many show-stopping LG G3 Lollipop problems but that's because the update is still very limited. Most of the problems are rather small, but we have seen reports of poor battery life, app crashes, reboots and more. Many of these can be solved by a factory data reset.
Carrier forums and Android-centric forums are the first places to go for feedback. Feel free to stop by the AndroidForums, XDA Developers, or any of the other areas with questions, concerns, and potential fixes ahead of the rollout. This will allow G2 owners to be more prepared once the update arrives.
Have Your Login Credentials Ready
Make sure you have your logins handy just in case. Often times after a major software update you'll be asked to re-sign into your Gmail account, or other Google accounts. If the update goes smoothly, and it should, you'll have to wait for the update to download and install, then a device reboot, and you won't have to do anything else. That said, problems do arise, so be prepared.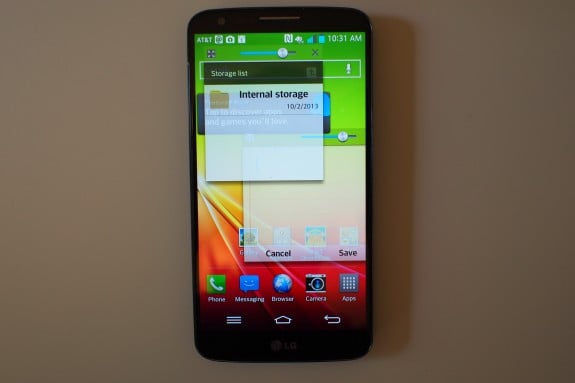 Make sure you track down your Google account information and any other login information before you install the LG G2 Lollipop update. There's a chance that you'll need it.
Clean Up Your LG G2
The LG G2 Android 5.0 Lollipop update will likely be a huge file, one you'll need space on your device for, and a WiFi connection is recommended. This update downloads to the internal storage, not a micro-SD card, so make sure you have enough room. Many of you have probably filled up your internal storage over the last year or so which means right now is a great time to clean up your LG G2.
Users download apps, games, files, photos, videos, GIFs and more, and often-times end up filling their device storage limits. Cleaning this clutter up will free up important storage space that could be valuable both before and after the Android 5.0 Lollipop installation process.
A good way to do this is backup everything and do a factory data reset, then install Android 5.0 Lollipop on a freshly reset Android device.
Back Up Your Files
Head into settings > accounts > Gmail, and make sure that sync and backup options are enabled. Google does a great job backing up most of your important things, but it doesn't save images, video, or select app data. So you'll want to backup and save all of this in the case something goes wrong. There's always a chance that something could get ruined during the transition from Android 4.4 to Android 5.0.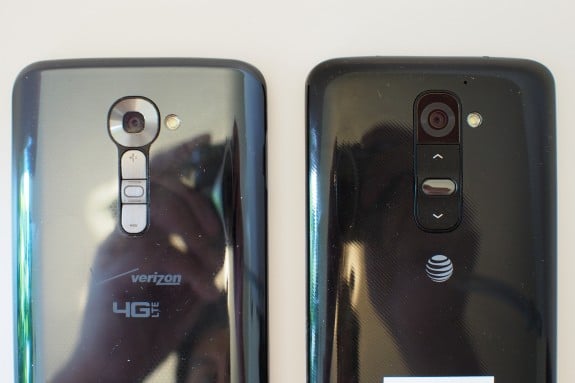 The first thing you'll want to do is ensure that Auto Backup is turned as we mentioned above. We also have some tips that will help you backup all of your files properly. It's important to do many of these things yourself just to be safe, and let Google's backup & restore features work their magic.
It would also be wise to take a look at your third-party cloud services to ensure that your files are still backed up. Things like Dropbox, Box.net and more. Of course all of this is a bit extreme, but it's better to be safe than sorry. We didn't encounter ANY issues updating our LG G3, Galaxy S5, or Nexus 5 to Android 5.0 Lollipop, so don't be too worried, but be prepared just in case.
Final Thoughts
At the moment we're still at least a few weeks away before the T-Mobile LG G2 Android 5.0 update begins, and the same is likely true for other carriers in the United States. T-Mobile is testing it now, meaning it could be ready in the next few weeks. This gives users plenty of time to do some research, backup apps and information as suggested above, and get familiar with Android 5.0 Lollipop and all it has to offer.
You'll want to head to the Google Play Store and update all of your apps if they aren't set to auto, as many have received updates to fully support Android 5.0 Lollipop.
All said and done, a big software update delivering a new look and feel, improved notifications and lockscreen controls, and much much more is coming soon. We'll update the moment we know it's coming, and above are the steps beginners, average users, and more will want to take once it arrives.

As an Amazon Associate I earn from qualifying purchases.