LG G7 vs Pixel 2 XL: What You Need to Know
LG recently announced the new LG G7 ThinQ with high-end specs to take on the Android and Apple competition. With devices like the Pixel 2 XL readily available and a new G7 coming soon, here's how the two compare. We'll go over everything you need to know about both so you can decide which one to buy or to upgrade.
If you're hunting for your next smartphone LG's G7 should be near the top of your list. Mainly because it has a few things most phones don't, even the Pixel 2. Including a dedicated Google Assistant button, a wide-angle camera lens, and a built-in Quad DAC for improved audio.
Read: 10 Cool Things the Pixel 2 XL Can Do
That's on top of high-end specs made for 2018, and a big 6.1-inch Quad-HD display with almost no bezels. It's like a mix between the iPhone X and the Galaxy S9+. Only with LG's fine-tuning, AI smarts and other fancy features.
And while there are several excellent Android phones available now or coming soon, the LG G7 arrives on June 1st. Making it one of the best options available here in 2018, and moving forward.
When it comes to buying a new phone important factors are the screen, specs, and the camera. Luckily for you, both the Pixel 2 XL and the LG G7 have big screens and great cameras. In fact, LG even has three cameras on the G7.
That said, the way these two phones handle big screens, camera technology, and the Google Assistant is somewhat different.
Before you make any decisions on a phone this year you'll want to consider these two phones. Or, something like the Galaxy S9+. And while Motorola, HTC, and even OnePlus will offer great phones later this year, the Pixel 2 XL is a great phone and the G7 has plenty to offer too. With that in mind, our slideshow below goes over a few reasons why you should, and shouldn't, choose one or the other.
LG G7 vs Pixel 2 XL: Display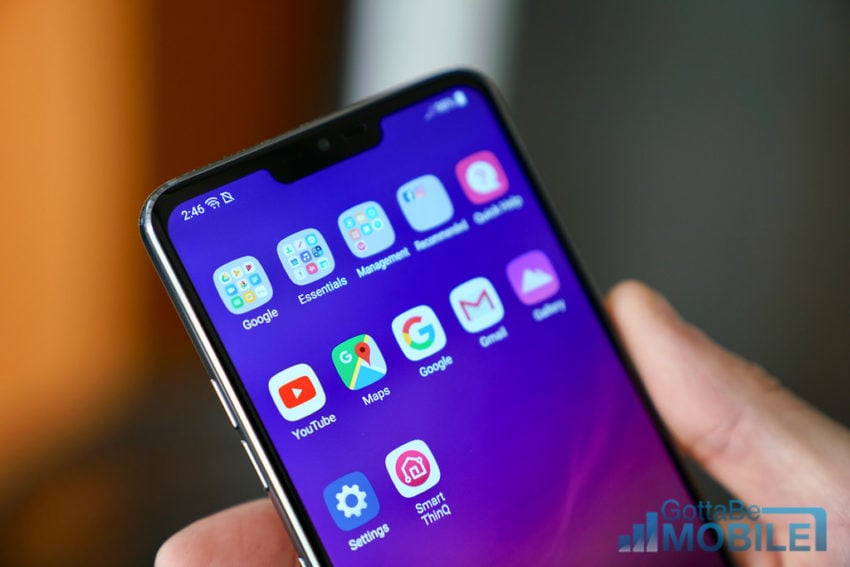 One of the first things you'll want to consider is the screen and screen size. Mainly because that's one of the most important factors when someone buys a smartphone.
The Pixel 2 XL has a 6-inch Quad-HD AMOLED display from LG. It's not the best, but it's a good screen with vibrant colors and deep, rich blacks. It's no Samsung AMOLED, but it's better than LCD.
With the LG G7 ThinQ you'll get an LCD display, not an AMOLED. Coming in at 6.1-inch 3120 x 1440 Quad-HD. It's tall and skinny like the Galaxy S9 or Pixel 2 XL. In fact, they're very similar in overall shape. When it comes to the screen you have two things to consider. Do you want a curved screen? If not, get the LG G7. The Pixel isn't curved like a Samsung, but it has a slight curve.
That said, if you hate the iPhone X notch you might want to consider passing on the LG G7. It has a notch at the top for the sensors, improved front-facing camera, and the earpiece. And while it's smaller than the iPhone notch, and customizable (you can hide it with software) it's still a notch that some won't like. In the end, the Pixel and G7 are pretty similar regarding the screen. It's up to you which one you choose.