LG V30 vs LG G6: What Buyers Need to Know
The LG V30 release date is quickly approaching and potential buyers are weighing all of their options. Here we'll go over everything you need to know about the just announced LG V30, and how it compares to the LG G6.
After months of leaks and rumors on August 31st LG formally unveiled the new V30. Complete with a bigger 6-inch edge-to-edge screen and impressive dual cameras on the back. While it's similar to the G6 in terms of the design, there's a lot that is new.
Read: LG V30: 5 Reasons to Wait & 4 Reasons Not to
Now that the LG V30 is official buyers can start preparing for its arrival. And while the actual release date is a mystery, we expect a release in the US around the end of September or early October. Meaning the wait is almost over.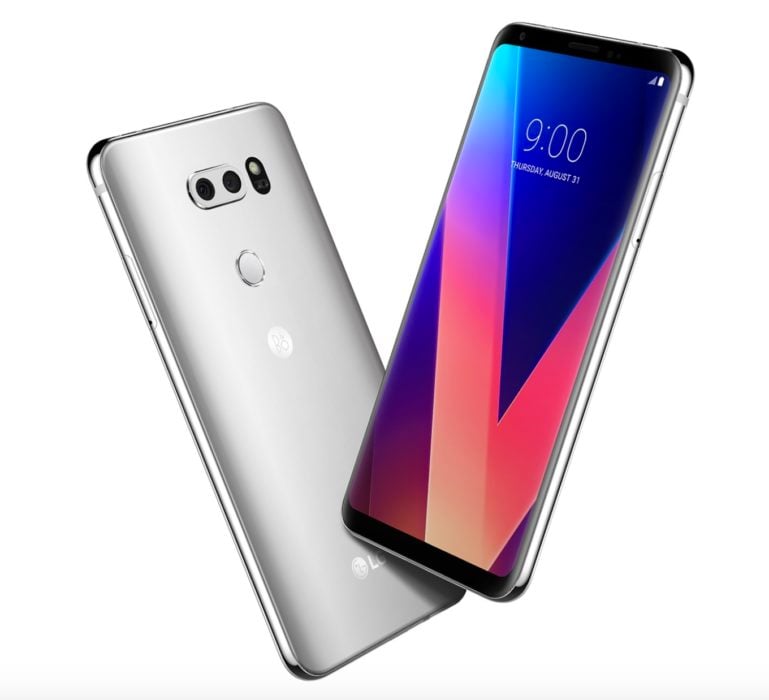 Android users have a lot of options in 2017. From the impressive Galaxy S8, LG G6 or the new Galaxy Note 8. If you've been eying the LG G6 or Note 8, the V30 could be a better alternative for your money. Both phones have plenty to offer, LG's newest phone is just a lot bigger.
The LG V-series always offers unique features, like a Quad-DAC for improved audio or a secondary screen. Most of those are included again this year, while a few other important features are missing, like a removable battery. Still, these are two phones worth considering.
If you're on the fence we want to help you make the right decision. This guide takes you through some reasons the LG V30 is the phone for you. Potential features and changes worth waiting for. We'll also detail what it offers over the LG G6 for those considering one or the other.
LG V30 vs LG G6: Display
First things first, we want to talk about the display. It's one of the most important aspects of any smartphone purchase for many.
The LG G6 has a beautiful 5.7-inch Quad-HD screen that covers almost the entire front of the phone. The black bar bezels on the top, bottom, and sides are all minimized. This is called an edge-to-edge display, or close. Many Samsung and LG users love it.
However, the new LG V30 took that idea and ran with it. The V30 is LG's first OLED display in a flagship phone, so potentially comparable to Samsung displays. It comes in at 6-inches and has even smaller bezels than the LG G6. Meaning the front is almost all screen, and it looks great. This is called a "Full Vision Quad HD P-OLED Display".
The P in the name stands for plastic, as it's not made out of glass. This makes it more durable and less prone to cracks or breaking if you drop it. For added protection, there's still glass on top of it, and LG curved the edges similar to the Galaxy Note 8.
Here's what you need to decide. If you don't want a huge phone, get the LG G6. That said, the V30 has a bigger 6-inch screen but smaller bezels, so you're not dealing with an overly large phone that's too big to handle. It's a touch choice.

As an Amazon Associate I earn from qualifying purchases.