OnePlus 5 Release: What You Need to Know
The next big smartphone of 2017 will be the OnePlus 5. A high-end phone with an affordable price tag to take on the Galaxy S8. While reports and rumors have floated around for months, recently the company announced its new phone will launch on June 20th. With that in mind, below is everything you need to know about the OnePlus 5 release.
This is not the OnePlus 4 since the number four is bad luck in the company's home country of China. The OnePlus 5 will also be the fifth smartphone release by the company.
Read: OnePlus 3 Review
OnePlus is known for delivering premium flagship smartphones that compete with Samsung or Apple, at just half the cost. The OnePlus 5 is exciting for smartphone buyers who aren't thrilled with the high price of the Galaxy S8 and iPhone 7.
OnePlus 5 Release Date
The company released the OnePlus 3 in June of 2016, which has led many to believe the 5 will follow a similar pattern. Just as expected, today OnePlus confirmed the new OnePlus 5 smartphone unveil will take place on June 20th through an "exclusive" online event buyers can tune into.
Last year the phone launched the same day as the announcement, allowing a limited number of users to buy the phone on June 14th. With a slow rollout and more availability in the following weeks. If that trend continues, expect a June 20th OnePlus 5 release date. That said, a few reports suggest June 22nd will be the global release date.
However, that's all we know at this time. The company did tease an "early summer" release date for its new phone, and more details have been surfacing by the day. Stay tuned for more information.
OnePlus 5 Design
OnePlus fans can expect a similar overall design as past devices. Using an all metal and glass design, or ceramic, and the same 5.5-inch display. In the past, OnePlus used wood or Sandstone materials, we don't expect to see either this year. Multiple rumors suggest ceramic build materials, which would allow this phone to stand out versus the competition.
Another important design change being mentioned is IP68 dust and water resistance. Something that's increasingly popular and in demand yet has never been a feature on OnePlus phones. That's just a rumor though, and we'll have to wait until June 20th to learn more.
Sadly there are no concrete details as to the final design. The image above comes right from OnePlus, confirming dual rear cameras like the iPhone or LG G6. However, we don't know how good either camera will be. A recent leak suggests it will have a 20MP shooter and a secondary 16 MP f/1.7 camera.
Adding fuel to that fire OnePlus recently posted the image below on Twitter. Here we see what looks like the outline of another phone under the OnePlus 3 in the shadow. Teasing the new phone will be thinner, not as tall, yet have the same big screen thanks to smaller bezels.
Look into the shadows. What do you 5ee? pic.twitter.com/QPQq9feIMe

— OnePlus (@oneplus) June 1, 2017
It's likely OnePlus will keep a familiar design with subtle changes throughout, not to mention use ceramic on the back for a unique look and feel. The biggest thing to take away from this image is the dual rear cameras.
OnePlus 5 Specifications
OnePlus received worldwide attention for the use of the term "flagship killer" when talking about its phones, so many expect the latest and greatest specs in the OnePlus 5. Along with the leaked image above, reports suggest a phone similar to the Galaxy S8 in terms of specifications.
OnePlus 5 Specs (Rumored)
5.5-inch 2560 x 1440 Quad-HD AMOLED Display (Could still be 1080p)
Snapdragon 835 Processor
6GB of RAM and 64GB internal storage (8GB and 128GB in China)
No micro-SD card slot
Android 7.1.2 Nougat
20 Megapixel f/2.6 camera and secondary 16 Megapixel f/1.7 aperture lens
Front-facing fingerprint scanner
Dual Speakers on bottom
Smaller bezels on the front (not as small as Galaxy S8)
3,300 mAh battery with Faster Dash Charging (0-92% in one hour)
USB Type-C Port, headphone jack, mute slider button
In the past, OnePlus used a 1080p display to cut costs and improve battery life, but if the phone wants to compete with Samsung and Apple it will need a Quad-HD screen. Additionally, leaks believe it will be the first water-resistant OnePlus smartphone.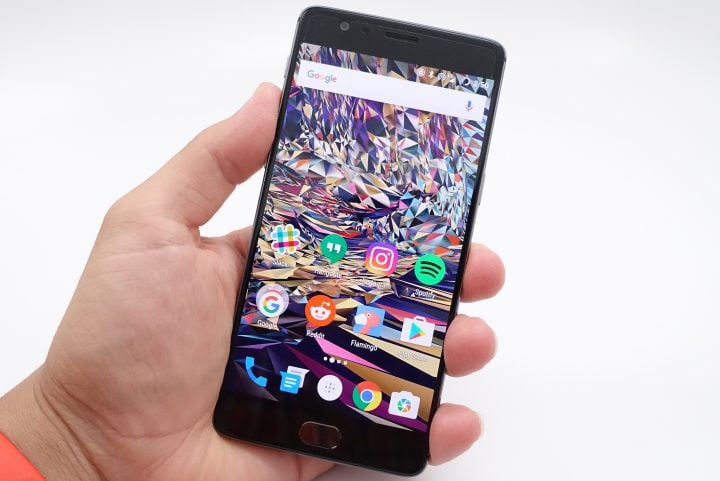 We've seen photos and heard rumors of dual cameras around the back, but we're not sure how they'll work. Two options are a wide-angle lens similar to the LG G6, or a telephoto zoom to compete with the iPhone 7. Another possibility is an RGB Monochrome sensor to capture more light, similar to recent Huawei phones. We do know that the company is promising one of the best smartphone cameras ever released.
The company has never offered expandable storage with a microSD slot. Nor is the battery ever removable. However, reports believe the OnePlus 5 will keep the 3.5mm headphone jack and use USB Type-C for charging and syncing.
True Story. https://t.co/1hjRY6s1HP pic.twitter.com/y7ipvbpJ4p

— OnePlus (@oneplus) May 5, 2017
Last but not least is battery life improvements. With each release, the company adds a bigger battery, and we're hearing the OnePlus 5 could have the biggest yet. Coming in around 3,580 or 3,600 mAh with fast charging support. Meaning it may have battery life that's better than any other flagship phone released this year, like the Galaxy S8+.
At the same time, a new report claims it will only be 3,300 mAh while offering a faster Dash Charge technology.
OnePlus 5 Price
The company has remained successful and competitive due to its low prices for smartphones. Last year $399 was the starting price for the OnePlus 3, while an improved OnePlus 3T arrived for $449 in the fall.
Before that, the OnePlus 2 arrived for only $299. See the trend? Each year the price is slightly increased. Following that trend and adding in a few key upgrades for the OnePlus 5, we expect to see a $479 to $499 price point. This would still undercut the competition significantly while making it the most expensive OnePlus smartphone to date. As a comparison, Samsung charges roughly $750 for the Galaxy S8 and $850 for the Galaxy S8+.
The latest leak believes the OnePlus 5 will be $479 in the US with 6GB of RAM and 64GB of storage. While the 128GB model is for China but could come to the US later. One rumor suggests the OnePlus 5 could cost $649, to "signal competitiveness with the biggest brands" but that's doubtful.
Final Thoughts
By delivering an improved yet similar design, upgraded internals, dual cameras and the latest software all for a low price, the OnePlus 5 is an enticing offer. That is of course if reports and rumors are right.
OnePlus devices have consistently topped our list of the best cheap Android smartphones, and we expect that trend to continue in 2017. All we know today is a new OnePlus phone is only a few days away and will arrive on June 20th. This could be its best smartphone yet. Stay tuned for more details.
Best Cheap Android Smartphones
Moto G5 Plus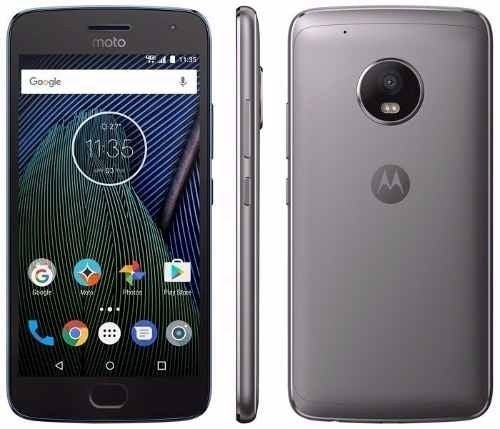 Motorola's most popular smartphone ever arrived in 2013 and was the Moto G. This phone is still the most successful Motorola smartphone to date. It was only $179 and offered an excellent Android experience everyone could afford. As expected, the company continued that lineup and in 2017 released the Moto G5 Plus.

Read: Moto G 2015 Review: The Best Budget Phone
The 2015 Moto G was on this list for a long time, but now the G5 tops it. Basically, because it's the same great idea but it's a newer phone with a premium metal design, and a good camera.

The Moto G5 Plus has a 5.2-inch 1080p HD display, plenty of customization and a powerful 8-core processor. You can choose between 3 or 4GB of RAM, 32GB of storage and use the microSD slot to add up to 256GB. The entire design is now metal, so it looks and feels like a $600 phone. They added an improved fingerprint scanner, a fast 13 Megapixel camera that takes surprisingly great photos and a 3,000 mAh battery. All running Android 7.0 or 8.0 Oreo.
You can grab the G5 Plus starting at $199, and sometimes around $170 on sale. Alternatively, for those REALLY on a budget get the Moto G4 Play for $85.
Buy it Now at Motorola.com for $199

As an Amazon Associate I earn from qualifying purchases.