How to Get Something Notarized On Your iPhone 24/7
If you need something notarized it can be a pain to find an affordable 24/7 notary that is available when you are, but with an iPhone you can find a Notary any time of the day or night.
We'll show you how to get something notarized with your iPhone, without going to a bank, a UPS Store or looking for an expensive all night notary service.
The Notarize app is free to download, but it isn't a free Notary service. While you may be able to find a free Notary at your employer or at your bank, this will cost you $25 per notarization.
You can't go just anywhere to get something notarized online, but thanks to a special bill in Virginia, notaries there can provide online notary services to Americans anywhere in the world. Notarize works in every state, but Iowa. The app will Notarize documents for users who are abroad, but for documents that are intended to be used in the U.S. only. Notarize is legit and completely legal.
This means you can get a Notary on your iPhone in the middle of the night in Europe, or simply at 7 PM on a weekday at home.
How to Notarize Something With Your iPhone or Online
You'll need to use the Notarize iPhone or iPad app, or use the website if you don't have one of those handy. From there, it's a simple process to complete.
Download the Notarize app or go to the website to get started. Here's what you need to do.
Scan or share a document from your cloud service (App has a built-in scanner).
Enter your address.
Fill out your document, but don't sign.
Verify your identity by answering questions and uploading ID.
Connect to a notary with your camera.
Sign the document in view of notary.
Share the notarized document.
You'll need the document, a photo ID, the last four digits of your SSN and a credit card.
The whole process only takes a few minutes and you don't need to drive somewhere and wait for a notary to be available. You can use an online notary 24/7 — even on holidays.
You can normally find a notary free at your local bank, if you are a member. The downside to this is that you need to go there, and you need to go during banking hours. You can also go to a UPS store to get something notarized for $10 to $15 depending on the state.
With Notarize, you pay $25, but that is for a mobile notary that you don't need to travel to, and you can include multiple signatures on the same document.
Check out the best apps to save money below, which can help you save on everyday purchases and big-ticket items.
The Best Apps to Save Money on Everything in 2020
Best App to Save Money on Groceries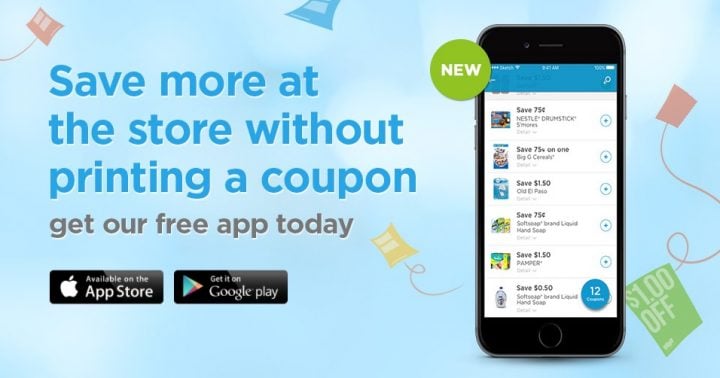 The best app to save money on groceries will depend on where you buy your groceries, but Coupons.com offers a free app that allows you to print grocery coupons from your phone. You need a printer, which is a disappointment in 2020, but if you use this every week the savings will add up.
The Coupons.com app will allow you to save with manufacturer coupons that you can generally use at any grocery store. This is an essential part of our best money-saving apps since it impacts something that you do weekly.
You should also check out the app for the store you buy groceries at. Kroger, Meijer, and Walmart all offer apps that allow you to click coupons, track rewards or get money back if there is a price drop. With these apps, you can save money on groceries without cutting back or buying something you don't actually like.