4 Reasons Not to Install watchOS 4.3 & 8 Reasons You Should
The watchOS 4.3 update is a major upgrade for the Apple Watch with new features, improved watch faces and more. It's an exciting update and many people are ready to tap install today, but there are still some reasons not to install watchOS 4.3 on your Apple Watch just yet.
Arriving alongside iOS 11.3, you can install watchOS 4.3 on all versions of the Apple Watch. This is a larger update than we've seen in a year and it's one you shouldn't just jump right into without doing your homework.
While there should be some performance improvements, there is a chance that you could see poor speed on the older Apple Watch. You need to install iOS 11.3 to get access to the watchOS 4 update, so that is something else you will need to decide on. If watchOS 4.3 starts causing problems, you cannot downgrade to an older version of watchOS, as there is no possible downgrade path for the Apple Watch.
There are plenty of reasons to install watchOS 4.3 right now. There are also a good number of reasons why you should wait and skip the watchOS 4.3 installation, at least for a few days or weeks.
If you can't decide, we're here to help you figure out if now is the right time to install watchOS 4.3 on your Apple Watch or is you should wait. We'll walk through the reasons to upgrade to watchOS 4.3 and the reasons you should wait.
Install for Siri Upgrades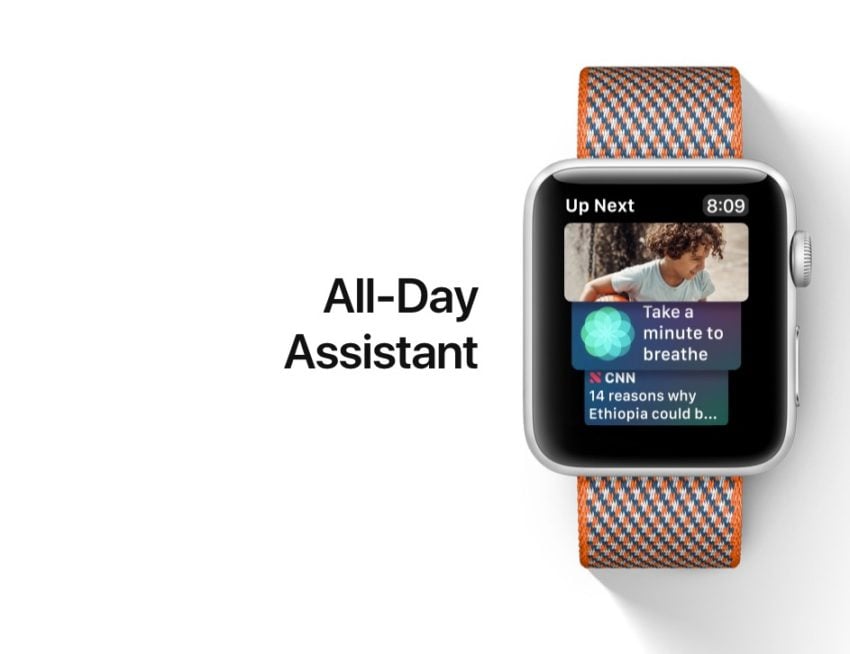 If you use Siri on your Apple Watch, you will want to install the watchOS 4.3 update right away. There is an upgrade to the Siri watch face that already offered a productive watchface.
The Siri watch face shows you, your whole day from your calendar and reminders, to weather, photos, news alerts and even reminders to take a minute and breathe. Finally, the Siri watch face will show you progress towards closing activity rings.
The whole idea behind this watch face is that it knows what you need and puts it at the for-front of your watch so you don't need to hunt for things. You can expect reminders to close activity rings, to trigger HomeKit scenes and more.
You can't hear Siri talk back to you like on the Apple Watch 3, but you can get a Siri boost on your wrist with watchOS 4 and 4.3