6 Reasons to Wait for the Pixel 5 & 4 Reasons Not To
Don't Wait If You Can't Afford It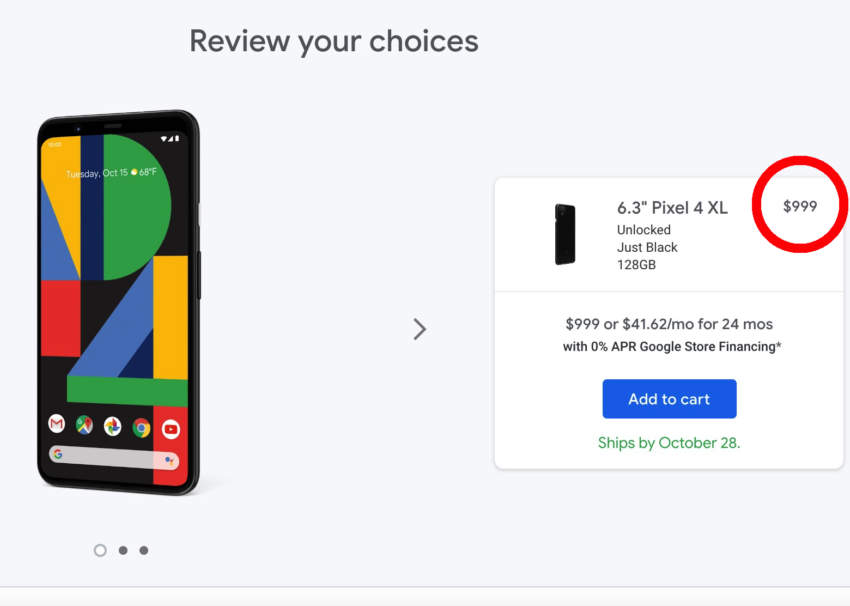 Google's Pixel 4 and Pixel 4 XL are expensive phones. The bigger model is $900, or more, and most phones in this category have a similar price tag. They're not cheap. And if you want more than 64GB of storage, the Pixel 4 XL is $1,000.
That being said, if you can't afford that or you're pushing your budget already, don't wait for the Pixel 5 or 5 XL. We say that because they'll be just as expensive as last years' model, or worse.
Instead, just get the Pixel 4a XL in April, or snag something from the competition. The OnePlus 7T comes with a 6.5-inch 90 Hz display, Android 10, triple rear cameras and 128GB of storage for only $599. It's a great alternative to the Pixel 4 and an option you can have right now instead of waiting until October. Even Samsung's Galaxy S10e is worth considering.
If Google packs in a bigger cutting edge 120Hz screen with no bezels, dual speakers, three cameras and doubles the storage (as they should), it'll easily cost more than previous years. And judging by the prices of Samsung's 5G Galaxy S20 phones, the Pixel 5G will be expensive too.
Phones continue to get more and more expensive, and it'll be no different in 2020. On the flipside, Google's affordable Pixel 3a sold better than any phone they've ever released, so there's a small chance they'll try to keep prices down this year. Everyone is doing it, from Samsung to Apple and more.
Additionally, it'll probably be more affordable than the iPhone 12 or the Galaxy S20 and S20 Ultra. So, if you don't want to spend too much money, the smaller Pixel 5 might be a decent middle ground.

This article may contain affiliate links. Click here for more details.