Samsung Galaxy Android O Update: 5 Things We Learned from Nougat
Today we want to take a way-too-early look at the unconfirmed but inevitable Samsung Galaxy Android O update and release.
Right now, Galaxy smartphone and tablet users are focused on the Android 7.0 Nougat update and the problems its causing. And for good reason.
The Samsung Galaxy Android Nougat update is starting to make significant progress in the United States and other countries around the world.
While your focus is and probably should be on Android Nougat, there's another piece of Android software lurking above ground.
That update is Android O, the unnamed successor to Google's Android Nougat (formerly known as Android N) update.
The Android O update is confirmed and it's available in beta form for Pixel devices and select Nexus devices. We expect Google to outline the next batch of details as Google I/O, its annual developer event, in May.
Android Nougat is in focus right now but Android O and its release will slowly but surely creep into the heads of many Galaxy users around the world. Maybe it's already in yours.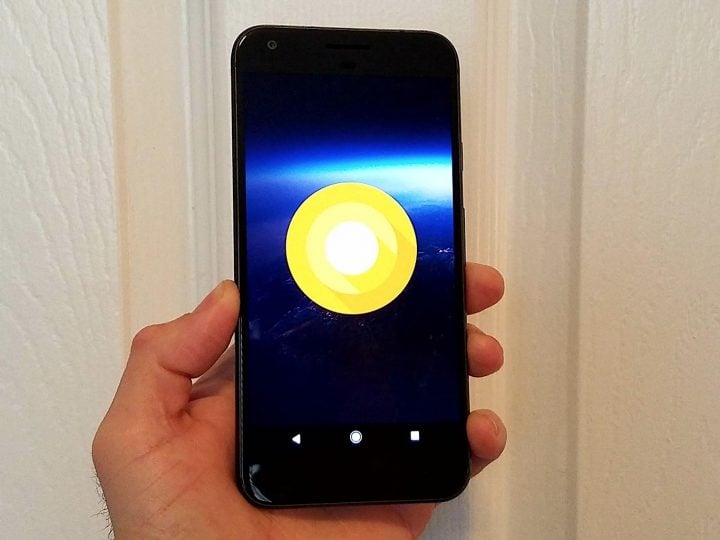 Today we want to help you set some realistic expectations regarding the Samsung Galaxy Android O update and its release.
These expectations aren't aimed at power users. Instead, we want to help set proper expectations for new, and average, Samsung Galaxy smartphone and tablet owners. We also want to inform prospective Galaxy smartphone and tablet buyers.
Nothing is confirmed but here are a few things we expect from Samsung's Android O release based on its Android Nougat release for Galaxy devices around the world.
Samsung Galaxy Android O Beta
Pixel and Nexus users have access to the Android O update right now, well ahead of its official release date later this year. Samsung Galaxy users can expect something similar down the road.
Last year, Samsung launched a Galaxy S7 Nougat beta that allowed owners in select regions with select versions of the Galaxy S7 and Galaxy S7 Edge try out the software ahead of time. Samsung also ran an Android Marshmallow beta on the Galaxy S6, Galaxy S6 Edge, and Galaxy Note 5 back in 2015.
These betas confirmed features and tweaks and they also provided Samsung with valuable feedback about bugs and other problems.
It'll probably be awhile before the company confirms its plans but we fully expect Samsung to launch an Android O beta for its flagship devices, a list that currently includes the Galaxy S8 and Galaxy S8+.
The company is rumored to be working on a Samsung Galaxy Note 8 for release later this year and we'd expect it to make the cut as well. Samsung probably would've released a Nougat beta for the Galaxy Note 7, had it not started to blow up.
If you want to be among the first people to try out Samsung's next major operating system upgrade, you'll want to think about picking up one of Samsung's higher-end devices.
Galaxy Flagships Will Get Android O First
Unlike Apple and Google, there's a pecking order when it comes to Samsung Android software releases.
Apple's iOS updates go out to all compatible devices at the same time. Google's Android updates typically do too.
Samsung's roll out process takes a lot longer and its often a painfully long wait for those with non-flagship smartphones and tablets.
Samsung's Android 7.0 Nougat update is starting to move a little faster but its been a long, drawn out process.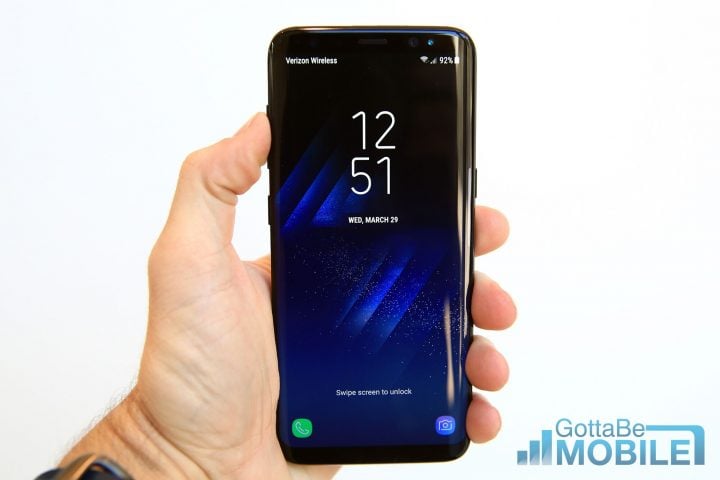 The first updates started rolling out to the Galaxy S7 and Galaxy S7 Edge in January (Google first released Nougat back in August) and we're finally starting to see other popular devices like the Galaxy S6, Galaxy Note 5, and Galaxy Tab S2 get their bump to Android Nougat. The company's got a long way to go though.
Many Galaxy smartphones and tablets haven't received Android Nougat and many users will be waiting into the second half of the year for the upgrade.
It's impossible to predict how the Android O release will go but if we use Nougat as an indicator, most of you will probably get the Android O update in 2018.
If you want new software as soon as possible, you'll probably want to invest in a device like the Galaxy S7 or Galaxy S8 and not a mid-range phone like the Galaxy J3.
Some Devices Probably Won't Get Android O
If you own a Galaxy smartphone or tablet that's two years old or older start bracing for a life without Android O.
Samsung and its carrier partners typically keeps Galaxy devices updated for two years before discontinuing support for major software upgrades.
Popular devices like the Galaxy S5 and Galaxy Note 4 are still getting security updates and bug fixes but neither device is expected to get Nougat.
Unless Samsung surprises (and it might), Android Nougat could be the end of line for popular phones like the Galaxy S6 and Galaxy Note 5.
Unlocked Galaxy S7 & Galaxy Active
The Samsung Galaxy S7 Android Nougat update started rolling out in January but unlocked Galaxy S7 users had to wait a lot longer than January for their upgrade to Nougat.
Samsung delayed the unlocked Galaxy S7 Nougat update into April. And while the update is currently rolling out to the Galaxy S7 Edge, many unlocked Galaxy S7 users are still waiting for their bump to Android 7.0.
It's unclear if this treatment will extend to the unlocked Galaxy S8 and the Android O release but it's something you'll want to keep in mind if you already own an unlocked model or if you're thinking about buying one in the future.
While Samsung fumbled the Nougat release for unlocked Galaxy users, the company rolled its Galaxy Active Nougat updates out in a timely manner.
It used to be that Galaxy Active devices were behind the curve.
Samsung started rolling out the Galaxy S6 and Galaxy S6 Edge Nougat updates in February. The Galaxy S6 Active Marshmallow update didn't roll out until July.
This year, the Galaxy S7 Active and Galaxy S6 Active Nougat updates were included with the upgrades for the more popular models.
Samsung hasn't confirmed it yet but it looks like AT&T will launch a Galaxy S8 Active sometime later this year.
If slow updates pushed you away from the Galaxy S7 Active or the Galaxy S6 Active, note that the Galaxy S8 Active might not get that treatment from Samsung and Android O.
Missing Features
Those are a few things we think you can expect from Samsung's Android O release. Now we want to talk about something you can expect from the Samsung Android O update.
The Android O update is currently in beta which means a lot can (and probably will) change between now and Google's official release later this year.
It's difficult to predict what features and changes Samsung might keep and what be different in its version of Android O.
What we can say though is that you can expect Samsung's Android O updates to be different from one another with older devices getting the short-end of the stick.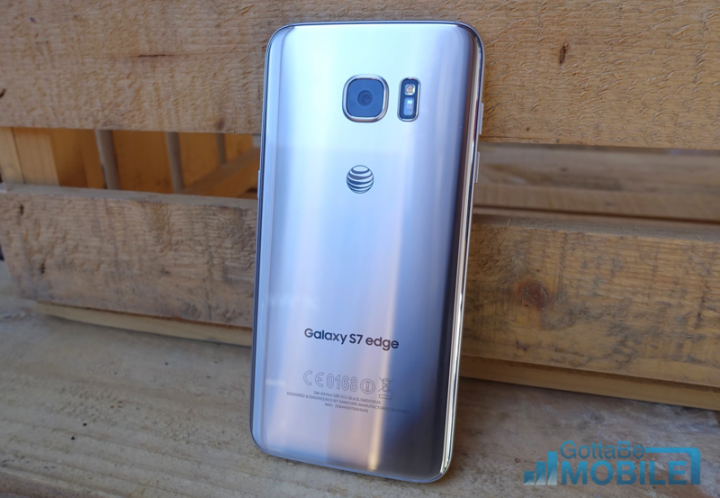 Much like Apple's iOS updates, newer devices tend to get more robust software. Take the Galaxy Android Nougat update for example.
Samsung held back the Galaxy S7's Always On Display feature from the Galaxy S6 and Galaxy Note 5. It also declined to offer Nougat's Video enhancer feature.
We expect the Samsung Galaxy S8, Galaxy S8+, and Galaxy Note 8 (if there is one) to get the best versions of Android O.
Of course, there will likely be ways to get Android O's best features on older devices but not everyone wants to deal with going through a bunch of hoops to get them on board.
3 Reasons Not to Install Galaxy S7 Nougat & 8 Reasons You Should
Install Nougat If You Want Better Security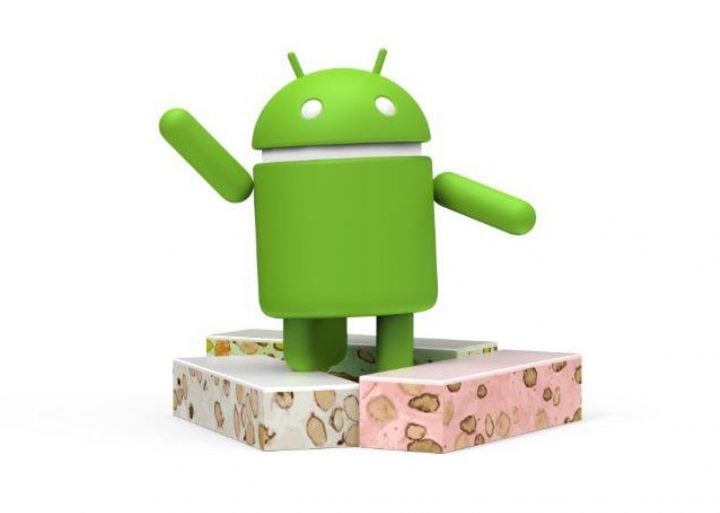 Let's start with some basics.
If you value your security, and most of you probably do, you'll want to think about installing an Galaxy S7 Nougat update soon after it arrives for your device.
Every month, Google and Samsung release important security patches for Android devices. Your Galaxy S7 and Galaxy S7 Android Nougat update should bring the latest security patches to your device.
Samsung's initial batch of Galaxy S7 Nougat updates delivered the company's January security update but the latest updates deliver newer security patches. You can read more about them over on Samsung's website.
If you failed to download or receive an older security update (May, June, etc), you'll also get those patches when you install Android 7.0 Nougat for the first time.
On top of the patches, Samsung's Galaxy S7 Nougat update brings Samsung Pass, a way to secure your identity using biometric data rather than entering your password or ID.
Samsung Pass is like a master key for your various logins and it relies on Galaxy S7's fingerprint scanner. The biometric data is encrypted and stored safely by Samsung Knox.

As an Amazon Associate I earn from qualifying purchases.