3 Reasons Not to Install Galaxy S6 Nougat & 8 Reasons You Should
You might be tempted to install the Samsung Galaxy S6 Nougat update (or a new Nougat build) right when the prompt appears but some of you are better off waiting a few hours or a few days before making the move.
Samsung's Galaxy S6 Nougat update continues to make progress as we push deeper into the year. If your device is still lingering on Marshmallow, or an older version of Nougat, your Galaxy S6 could receive an Android 7.0 Nougat update at any moment.
When an update arrives, your first instinct (particularly if you've been waiting a long time) will be to install it immediately. We don't blame you.
Android Nougat for the Galaxy S6, Galaxy S6 Edge, Galaxy S6 Edge+, and Galaxy S6 Active delivers some exciting changes to these former flagship devices.
Samsung's Galaxy S6 Nougat updates have delivered a brand new blue light filter to help you get a better night's sleep, a Device Maintenance mode to help you get a handle on performance, improved security, and an assortment of bug fixes and tweaks. Most of you will, at some point, want to install Android Nougat on your phone.
While some of you will be perfectly fine installing the Galaxy S6 Android Nougat update right when it arrives, many others will want to take a rain check.
Today we want to walk you through some reasons to install the Galaxy S6 Nougat update and some reasons why you might want to avoid the update, temporarily at least.
Install Nougat If You Value Your Security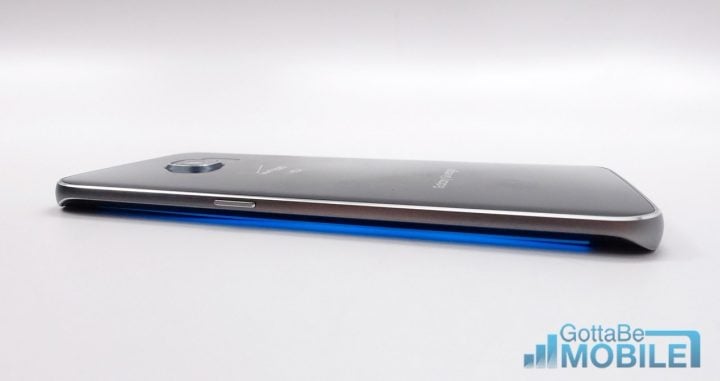 If you store sensitive information on your Galaxy S6 or Galaxy S6 Edge you'll want to consider installing Nougat as soon after it arrives for your device.
Google and Samsung release monthly security patches that deliver named, and unnamed, patches for potential exploits.
The Galaxy S6 Nougat update that's rolling out right now delivers Samsung's most recent security update.It includes patches from Google and Samsung itself. You can read more about the contents over on Samsung's website.
If you missed an older Samsung security update, like one from May or June, you'll get those patches as well.
These important security patches are just a part of the Android Nougat update for the Samsung Galaxy S6, Galaxy S6, Galaxy S6 Edge+, and Galaxy S6 Active.
If you're installing Android Nougat for the first time your Galaxy S6's update should also bring Samsung Pass, a service that serves as a master key to all of your various logins.
Instead of relying on a password and ID to protect your identity, Samsung Pass uses the Galaxy S6's fingerprint scanner to keep your information safe.
It's extremely easy to setup and it should be useful to anyone that values security.