Unlocked Galaxy S8: 5 Things Buyers Need to Know
If you're thinking about picking up the unlocked Samsung Galaxy S8 there are a few things you should know before you buy.
After months of anticipation, the Samsung Galaxy S8 and Galaxy S8+ are finally here. The two devices are loaded up with hardware upgrades and an impressive set of software features including Samsung's new personal assistant, Bixby.
Beyond the hardware and software there are a few other details you should be familiar with before you commit to one Galaxy S8 model or another.
We've taken a close look at the iPhone 7 vs. Galaxy S8, gone through some reasons to and not to buy the Galaxy S8, and today we want to tell you about the unlocked Galaxy S8 and relay some key pros and cons to potential buyers.
The unlocked Galaxy S8 and Galaxy S8+ are a little different than the other models so it's important to know what you're getting into before you commit.
How to Buy the Unlocked Galaxy S8
The unlocked Galaxy S8 and Galaxy S8+ aren't widely available just yet but there's a way to buy them right now if you live in the United States.
The only way to get your hands on a Galaxy S8 that's unlocked (from the get-go) is if you put in a pre-order with a retailer.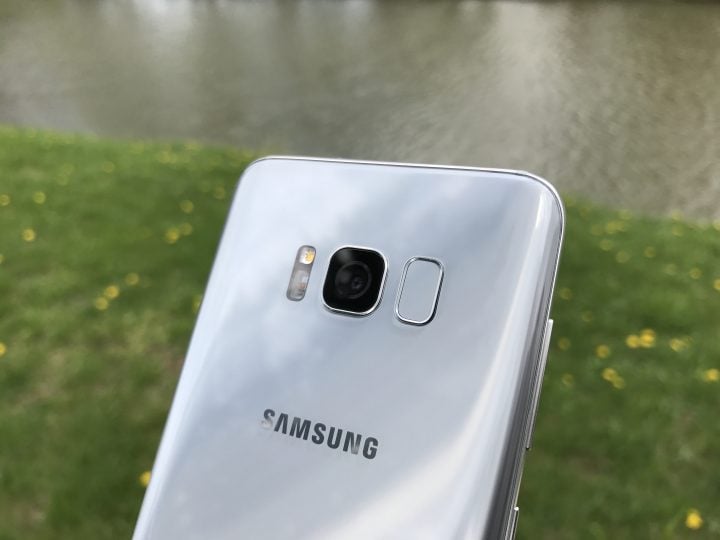 Two retailers, B&H Photo and Amazon, are currently taking unlocked Galaxy S8 orders. Both retailers list the device as in stock.
Samsung and Best Buy are also selling the unlocked Galaxy S8 and unlocked Galaxy S8 Plus but they won't start shipping until late May.
The company's have confirmed a May 31st release date for both devices. At that point, they'll also be available to purchase in Best Buy stores.
Unlocked Galaxy S8 Deals
Amazon is currently charging $790 for the unlocked Galaxy S8 and over $900 for the unlocked Galaxy S8+. B&H Photo prices are about the same. The retailer is currently charging $800 for the Galaxy S8 and $900 for the Galaxy S8+.
If you don't want to pay that much you'll want to pre-order via Best Buy or Samsung.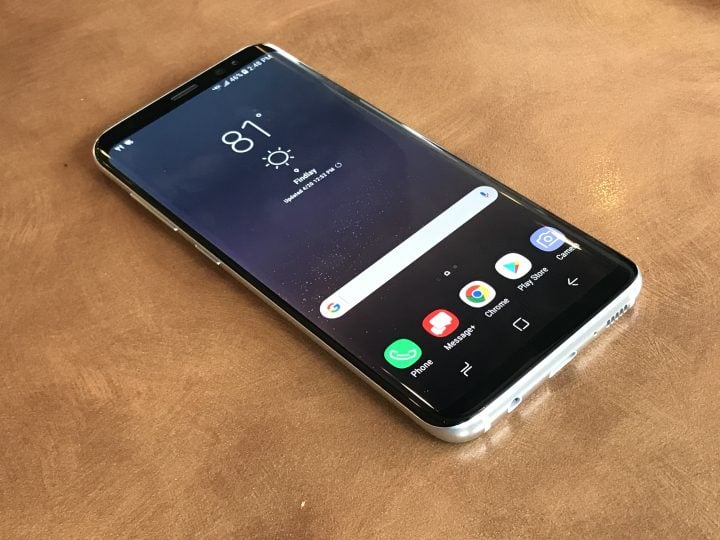 Best Buy is selling the unlocked Galaxy S8 for $724.99 and the larger Galaxy S8+ for a cool $824.99. Samsung is currently matching those price points.
If you're fine with the midnight black version of the unlocked Galaxy S8/Galaxy S8+, we recommend putting an order with Best Buy or Samsung.
You Can Unlock Other Galaxy S8 Models
The unlocked Galaxy S8 and Galaxy S8+ come unlocked from the get-go but if they're too pricey for your blood know that you can unlock other Galaxy S8 models.
It'll take you some time and maybe some money but it's a viable alternative to buying the unlocked Galaxy S8 or Galaxy S8+.
It's possible to get a SIM unlock code for free but many of you will have to shell out some cash to get one. If you're on AT&T, Sprint or T-Mobile you'll need to go through some hoops which we've outlined in detail here.
If you want to bypass carriers you can also pay for an unlock code. This can be a little bit tricky so you'll want to do your homework before you buy.
Slow Android Updates
If you decide to buy the unlocked Galaxy S8 or Galaxy S8+ be prepared to endure a long wait for software updates.
Nothing is confirmed but there's a very good chance the unlocked models will be late to releases like Android O.
The unlocked Galaxy S7 and Galaxy S7 Edge in the United States got their Android Nougat upgrade several months after the other Galaxy S7 and Galaxy S7 Edge models in the United States got theirs.
Samsung could change things up with the Galaxy S8's software upgrades but this is something you need to be willing to live with.
Should You Buy the Unlocked Galaxy S8?
So who should spend the cash and buy the unlocked version of the Samsung Galaxy S8 or Galaxy S8+?
Most people should opt for the regular models but here are a few cases where buying the unlocked model makes sense:
If you don't want to spend the time unlocking the Galaxy S8 yourself.
If you hate carrier apps and bloatware. The unlocked models feature a cleaner version of Android 7.0 Nougat.
If you don't want to deal with buying a device through a carrier like AT&T or Verizon. Buying unlocked provides you with the most freedom as the devices are compatible with an array of LTE bands.
For more Samsung Galaxy S8 buying advice, take a look at our early review of its features and performance.
3 Reasons Not to Install Galaxy S7 Nougat & 8 Reasons You Should
Install Nougat If You Want Better Security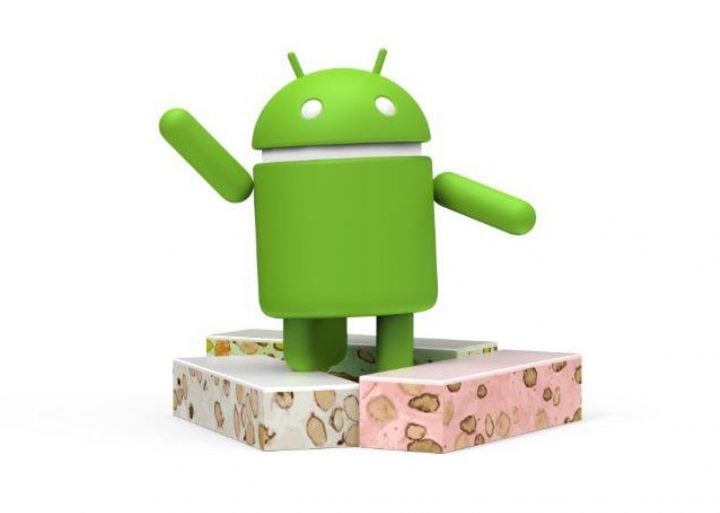 Let's start with some basics.
If you value your security, and most of you probably do, you'll want to think about installing an Galaxy S7 Nougat update soon after it arrives for your device.
Every month, Google and Samsung release important security patches for Android devices. Your Galaxy S7 and Galaxy S7 Android Nougat update should bring the latest security patches to your device.
Samsung's initial batch of Galaxy S7 Nougat updates delivered the company's January security update but the latest updates deliver newer security patches. You can read more about them over on Samsung's website.
If you failed to download or receive an older security update (May, June, etc), you'll also get those patches when you install Android 7.0 Nougat for the first time.
On top of the patches, Samsung's Galaxy S7 Nougat update brings Samsung Pass, a way to secure your identity using biometric data rather than entering your password or ID.
Samsung Pass is like a master key for your various logins and it relies on Galaxy S7's fingerprint scanner. The biometric data is encrypted and stored safely by Samsung Knox.

As an Amazon Associate I earn from qualifying purchases.