Samsung Galaxy S5 Marshmallow Release Details
The Samsung Galaxy S5 Android 6.0.1 Marshmallow update is starting to roll out and today we want to take a look at the most important things owners need to know about the incoming Galaxy S5 Marshmallow release.
For several months, we've seen Android Marshmallow details tease owners of the Galaxy S5, the former flagship that launched back in April of 2014.
The Samsung Galaxy S5 Android 6.0.1 Marshmallow update is confirmed and we're finally starting to see movement in the United States, Korea and other regions.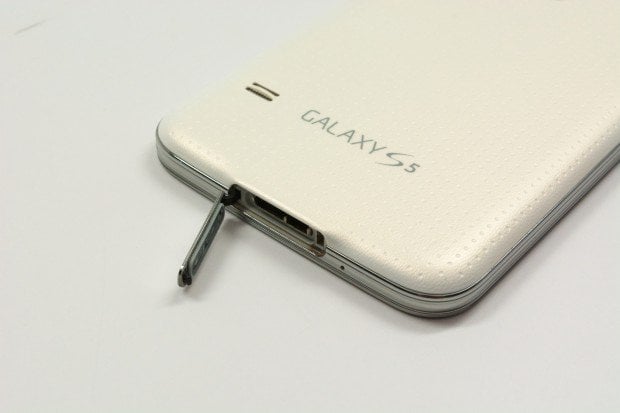 Samsung's latest Marshmallow update appears to be on the verge of a widespread, worldwide release and today we want to go over everything we know, right now, about the Galaxy S5 Android 6.0.1 Marshmallow release.
We'll continue to update this with new information as we get it. Samsung's Android roll outs are slow and the Galaxy S5 Android Marshmallow release will almost certainly take several months to hit every model around the world.
Samsung Galaxy S5 Marshmallow Release Date
The Samsung Galaxy S5 Android 6.0.1 Marshmallow update is rolling out right now though it's limited to just one model in one country.
Samsung's first Galaxy S5 Marshmallow update has landed in South Korea for unlocked variants on KT, SK Telecom and LG Uplus.
Owners of these models should be on the lookout for the OTA. If you can't wait, you can head here to download the firmware and install manually.
It's also reportedly rolling out to Galaxy S5 owners in Trinidad & Tobago. Like the update in Korea, the update there is large (nearly 1.5GB) and it brings a number of improvements and features to the aging former flagship. If you don't wish to wait for the OTA, you can download the update manually.
The update is also now rolling out to the Galaxy S5 and Galaxy S5 Sport on Sprint. Here is Sprint's full change log for the two updates:
Android 6.0 Marshmallow Update
Google and Samsung Security Updates
Bug Fixes
Sprint's also passed along a couple of notes to Galaxy S5 users including an important quip about the duration of the roll out:
Phased roll-out of the update starts on 4/7/16 and will be completed by 5/19/16

Keep in mind devices receive the update in phases each day. Customer Care cannot tell users when they will exactly get the update.  Please do not call asking.  Thanks
This is the first batch of Samsung Galaxy S5 Android 6.0.1 releases and it means that a wider release should be coming soon.
Keep an eye out for new details in late March and April. Next month should be a busy one for Samsung and the Galaxy S5.
Other Release Details
The Galaxy S5 Android 6.0.1 update isn't out in the United States yet but we know at least one carrier making progress behind the scenes.
T-Mobile recently updated its Android Software Update schedule and it comes with a big change to the Galaxy S5 Marshmallow update.
The update, which lingered in the "Manufacturer Development" stage for several weeks has now been upgraded to the "T-Mobile Testing" phase. Here's what that means:
During this stage, the device will go through T-Mobile certification process testing to make sure you get the best quality software possible.
This doesn't guarantee an imminent release, things could go wrong in testing, but it's a sign that T-Mobile and Samsung are getting closer to a public release. It could also mean that a release for other U.S. carriers could be coming soon.
Other vocal carriers like Canadian provider Telus remain silent about their plans for the Galaxy S5, a sign that a release could be weeks away at least.
Galaxy S5 Marshmallow Update: What's New
The Samsung Galaxy S5 Marshmallow update should be similar to the Android 6.0.1 updates that've hit the Galaxy S5 and Galaxy Note 5.
Android 6.0.1 Marshmallow is loaded up with new features including Doze, tons of new emojis for the keyboard, changes to the UI's color scheme, and more.
The public release is also expected to bring bug fixes, speed optimizations and tweaks aimed at stabilizing the two year old smartphone.
Our Android 6.0 vs. Android 5.0 walkthrough will give you a better idea about what to expect from the Galaxy S5's Android 6.0.1 Marshmallow update.
10 Things to Do Before Installing Samsung Galaxy Marshmallow
Get Familiar with Android 6.0.1 & Marshmallow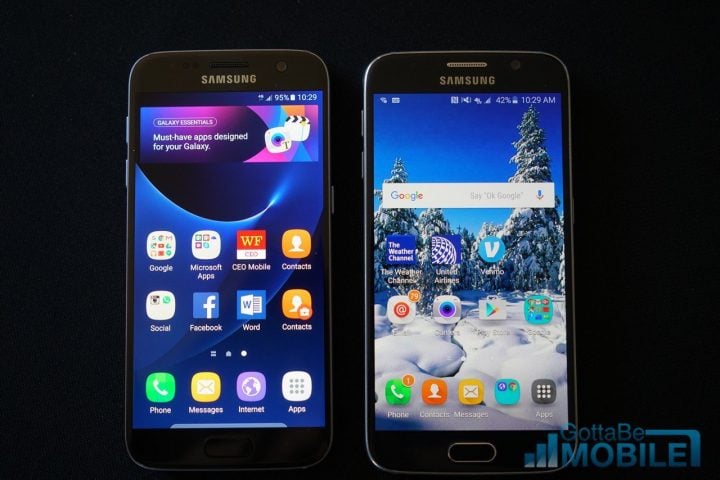 Let's start with something very important.
One of the first things you'll want to do is get familiar with the changes coming with your version of Android 6.0.1 Marshmallow. Each update is going to be a little bit different (carriers can't help themselves) but there some core elements to each.
There are a number of resources around the web but we'll provide you with some great starting points right here.
We've taken a deep dive into the differences between Lollipop and Marshmallow and you'll want to check the basics out so that you're comfortable with the changes.
Android 6.0.1, the version of Marshmallow rolling out to Galaxy devices, is a little different than Android 6.0. You can get familiar with some of Android 6.0.1's basics right here.
And then we get to the device level. That is to say that the Galaxy S6 Marshmallow update is a little different than the Galaxy Note 5 Marshmallow update. We've outlined some of those differences and you can find them at the links provided.
Things will be different at the carrier level as well and you'll want to look into those changes as well. Unfortunately, those changes will arrive whenever Samsung and your carrier decide to push out Android 6.0.1 Marshmallow for your device. We'll provide you with the Verizon Galaxy Note 5 Marshmallow release notes as an example.
If you haven't been following along, now is a great time to look into the new features and enhancements so that you're as proficient as possible after you download and install Marshmallow on your Galaxy phone or tablet.

As an Amazon Associate I earn from qualifying purchases.