New September Battlefield 1 Update Rolling Out
DICE is rolling out a brand new September Battlefield 1 update and it fixes issues plaguing the Xbox One, PlayStation 4, and Windows PC.
The developer's first September patch rolled out alongside the In the Name of the Tsar DLC in early September. The first update delivered the DLC's content and also fixed some lingering issues with the popular World War I sim.
The latest Battlefield 1 update doesn't come with a long list of bug fixes but it should fix the debilitating server issues that recently popped up for many gamers.
Earlier today DICE brought down all three Battlefield 1 multiplayer servers in order to deploy its latest patch. The downtime is over and those looking to get back onto the battlefield can now do so after downloading a pretty sizable update.
This guide takes you through the most important things to know about this new September Battlefield 1 update, some tips that might help, and what you can expect from DICE going forward.
September Battlefield 1 Update Size
The new September Battlefield 1 update is pretty substantial for all three platforms.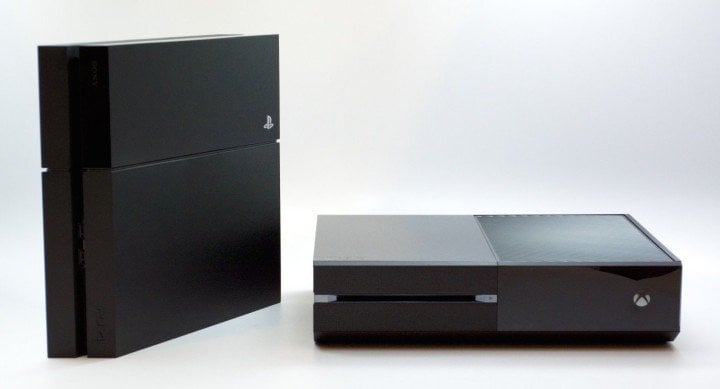 If you're planning to play Battlefield 1 on PC today you're looking at a 365MB in most regions. If you're playing the game on Xbox One you'll see a 858MB download. If you own a PS4 you'll see a 585MB download.
If you haven't fired up the game in awhile you'll be facing a much bigger download thanks to the patches you skipped. The In the Name of the Tsar patch, which again rolled out earlier this month, requires 10GB of free space on the Xbox One and PS4. The download is a little bit smaller (8.5GB) on the Windows PC.
Quick Tips
Most of you should be fine but some of you might need to do some cleanup before you download the latest patch onto your Xbox One, PlayStation 4, or Windows PC.
If you're struggling with storage, it might be a good idea to invest in an external hard drive. There are a ton of inexpensive options out there but this 2TB portable external hard drive from Seagate is a good one.
If your wireless connection can be slow or if your speeds often fluctuate, try plugging an ethernet cord into the back of your Xbox One, PS4, or Windows PC. This could help speed up your download.
If you failed to download the In the Name of the Tsar update you'll, again, be forced to install the patch to continue playing Battlefield 1.
If you've been out of action for the month, take a look at our In the Name of the Tsar tips.
September Battlefield 1 Update
The new September Battlefield 1 update isn't your typical monthly patch in that it doesn't come with a huge list of tweaks and fixes. Instead, EA DICE says it fixes "critical issues regarding lag and connectivity."
The PC version of this update reportedly fixes rubber banding (jerky movement) and delayed kill messaging.
If you own an Xbox One or PlayStation 4, this patch is a hotfix for the lag issues that started popping up in the game earlier this month.
If you're looking for fixes for In the Name of the Tsar problems you'll need to wait for the next update.
What's Next
DICE is currently working on another patch that will probably touch down sometime in October. Here's what we know.
We know that the October update will include an Operation Campaigns update. The company isn't talking about that content just yet.
It also looks like the update could deliver bug fixes for Battlefield 1 problems. The final list is subject to change based on testing in the CTE and in DICE's labs behind the scenes.
The developer says it's looking to remove elite classes from smaller game modes like Domination and Team Deathmatch. The company can't promise anything but says it's a goal.
Battlefield Bulletin's also put together a long list of potential fixes and tweaks coming to Battlefield 1 in the future. They include a fix for a Frontlines bug that caused players to inadvertently switch teams and, if we're lucky, a separate button for melee and bayonet charge.
After the release of next month's update we'll get a November patch followed by the release of the next piece of Battlefield 1 DLC, Turning Tides. The Turning Tides release date is confirmed for December.
In early 2018, the company will release its fourth and final piece of DLC, Apocalypse though a specific month hasn't been detailed yet.
11 Things to Know About Battlefield 1 Turning Tides
Turning Tides North Sea Download Size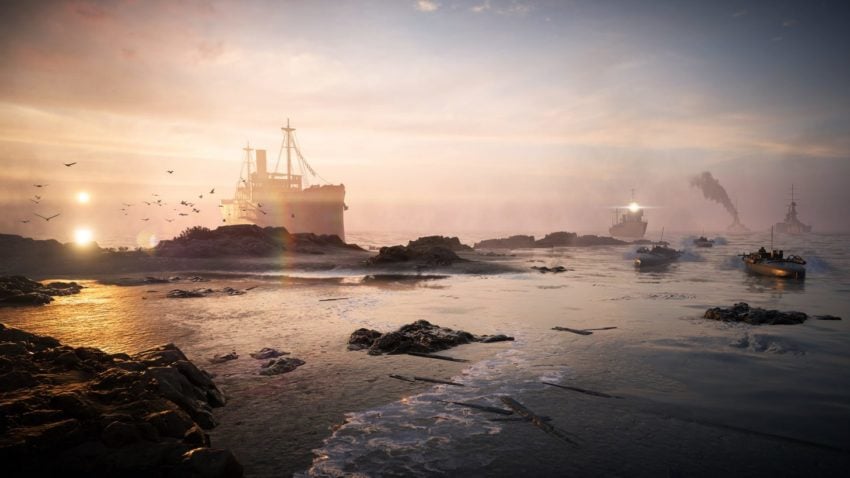 DICE's North Sea Turning Tides content has finally rolled out alongside the developer's January update. The January update, like the December update, is a big one for all consoles and all players.
If you plan on playing the game and Turning Tides North Sea you'll need to download a significant update to your console of choice. Here's what you can expect:

PS4: 6.5 GB
Xbox One: 6.9 GB
PC: 4.7 GB
Again, this Battlefield 1 update is a mandatory patch for all players, not just those who own the game's Premium Pass.

This article may contain affiliate links. Click here for more details.