Speck MightyShell iPhone 6 Case Review
The Speck MightyShell iPhone 6 case is a rugged, yet relatively slim iPhone 6 case that is available in a variety of colors and can protect your iPhone 6 from small drops thanks to layered protection, a bezel that keeps the screen off of the surface and a design that absorbs the shock from most drops.
Speck makes a lot of popular iPhone 6 cases that deliver great looking designs and features, but this is one of their first to focus on delivering a lot of added protection to the iPhone.
You can buy the Speck MightyShell iPhone 6 in four colors, and a clear option if you prefer to show off the regular style of the iPhone 6. Luckily Speck sent over an orange Speck MightyShell case that matches my Miami Dolphins, so you get to see one of the brightest color options.
The Speck MightyShell iPhone 6 case is $49.95 from Speck, which is more expensive than some of their other cases, but this designed to offer more protection for your money.
Although this is a tough and rugged type case, it does not add an extreme amount of thickness to the iPhone 6. Right off the bat, you'll be less likely to drop the iPhone 6 because this case coves up the slippery curves with easy to grip material. The outer edges of this iPhone 6 case offers grip for your hands, but isn't gummy or grippy on clothing when taking it in and out of a pocket.
Speck boasts that this case features double the protection required for MIL-STD 810G, but you probably want to know how well it protects the iPhone 6 in the real world. After an unfortunate waist height drop to a kitchen floor the iPhone 6 bounced around without any damage to the phone.
Part of this is thanks to the design that absorbs the impact with, "radial impact geometry," which is a fancy way of saying there are gaps and cushions built-in to the case and the multiple layers to absorb the damaging shock of dropping the iPhone. The raised bezel and protected edges pretty much guarantee that if you drop the iPhone to a flat surface the actual phone will not hit the hard surface, just the case.
There is no built in screen protector, but I do have a Zagg InvisibleShield Glass screen protector in place to protect the screen if it comes into contact with something hard like the corner of a table or a rock.
One thing that I really like about the back of the Speck MightyShell iPhone 6 case is that it is matte, and it doesn't show wear like super-glossy cases do. The Speck CandyShell iPhone 6 Wallet case is glossy and after a month of use it showed a lot of scuffs and scratches. This matte finish does not show wear in a noticeable manner.
It is easy to access the volume and power buttons, which are covered in a soft rubber material. The mute switch requires a little more thought to reach, but you can still toggle it easily enough. The speaker, charging port and headphone jack are all open enough even in the protective design. I can plug-in a L-shaped headphone jack without any trouble.
Find four colors of the Speck MightyShell iPhone 6 case online and a clear version at Best Buy.
For more options, check out these exciting iPhone 6 cases below and dive into our gift guide for a personalized iPhone case option.
13 Awesome iPhone 6 Cases
Apple Leather iPhone 6 Cases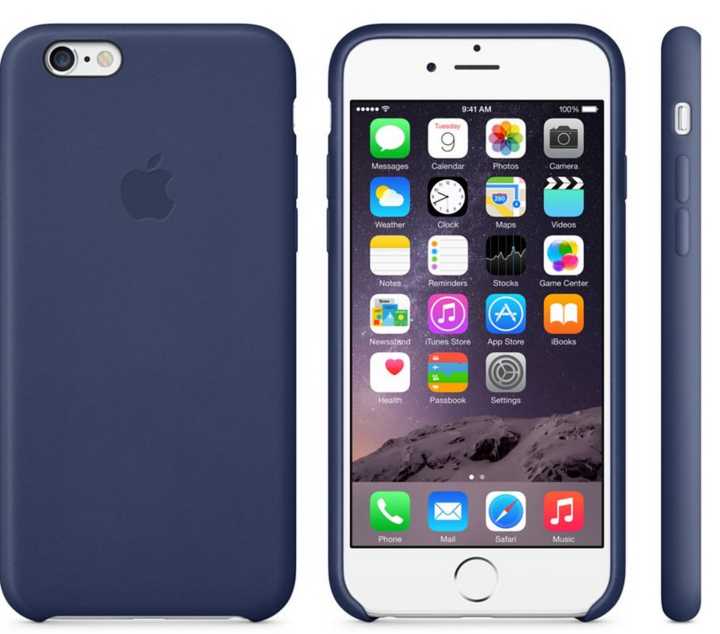 One of the most popular iPhone 6 cases is the leather iPhone 6 case from Apple. This case is one that you can find in any Apple Store on release day and is also listed with many carriers.
Apple designs the leather iPhone 6 case with premium leather in a small form factor that adds minimal bulk to the new iPhone. You can find the leather iPhone 6 case in five color options that match the white and black front of the iPhone 6.
Watch out if you buy the red iPhone 6 case as the leather model for the iPhone 5s wore very fast and looked dirty and grey soon after purchasing.
$45 at Apple

As an Amazon Associate I earn from qualifying purchases.