Star Wars Battlefront: 10 Things to Know in February
January was a busy month for Star Wars Battlefront and we've already seen a flurry of new details emerge in the early part of February. This roundup takes a look at everything you need to know as we kick off a brand new and exciting month.
One of the loudest complaints about Star Wars Battlefront for PS4, Xbox One and PC is that it's repetitive. The Battle of Jakku DLC and the company's recent January update helped alleviate some of those concerns but some believe that there is still a long way to go.
Fortunately, EA and DICE have started 2016 off on the right foot. The January update and its features and bug fixes were just a few pieces of the puzzle.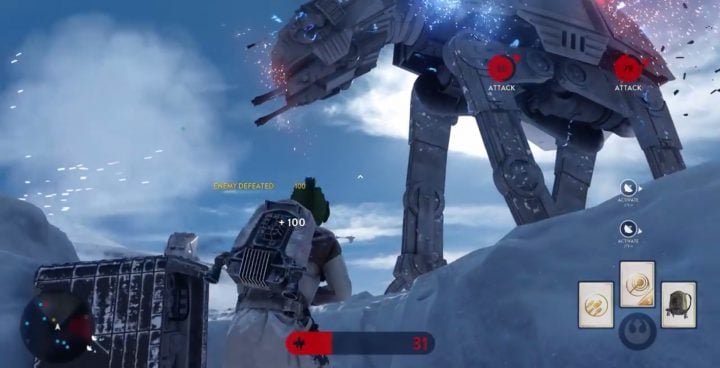 The companies have also confirmed a number of other important Star Wars Battlefront details including information about a few free point updates and their upcoming paid DLC expansion packs.
These announcements have set the tone for what should be an exciting year for publisher, developer and Battlefront gamers around the world.
As we enter a new month, we want to take a look at some of the things we learned in January and some of the things we've learned in the early part of February. Again, we've already seen a number of announcements.
This will highlight the things you need to know if you presently own a copy of Star Wars Battlefront for PS4, Xbox One or PC or if you're thinking about buying it sometime in the first half of the year. Take a look.
Star Wars Battlefront Double XP Weekend
Let's start this roundup off with some good news.
The January update introduced Daily Challenges and EA and DICE just announced their first tie-in with theese Daily Challenges on Xbox One, PS4 and PC.
The companies recently announced a a new community mission and the goal was to "complete 3,000,000 Daily Challenges as a community before February 8th 9PM PT."
Gamers successfully completed the challenge which means a reward is on the way. We'll probably get a Double XP weekend and we might even see something else.

This article may contain affiliate links. Click here for more details.