Surface Pro 6 Deals: Save $90 to $230 Instantly
You can save almost $100 on the new Surface Pro 6 with these exciting new deals direct from Microsoft.
The Surface Pro 6 went on sale this week, and it's already available with $90 to $230 off depending on the configuration that you buy.
This is an excellent deal on a brand new model, and it's available to most buyers.
To save $90 to $230 on the Surface Pro 6 you need to be a student, parent of a student (of any age) or a military member. The fact that you can get this discount even if your kid is in preschool means most people can take advantage of the savings. Sign up for this program here.
If you buy the entry-level Surface Pro 6 it is $899, which drops to $809 after savings.
You can also save on the other configurations with 10% off the price of any model. The top of the line Surface Pro 6 is $2,069, a savings of $230.
With this deal you can also save on many Surface Pro 6 accessories, stacking up the discounts so that you can save more.
If you aren't sold on the Surface Pro 6, check out the best Surface Pro alternatives at any price.
10 Best Surface Pro Alternatives in 2020
ThinkPad X1 Tablet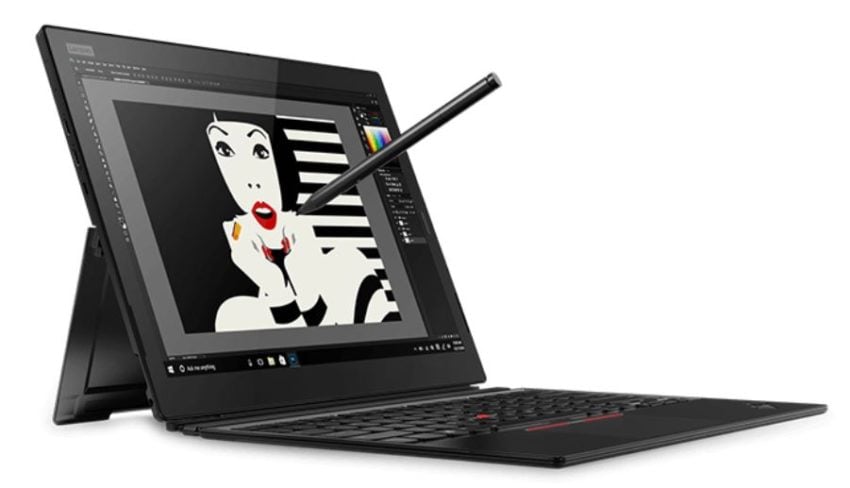 The ThinkPad X1 Tablet offers a lot of great features: a durable shell, an amazing display and Amazon's Alexa personal assistant.

The ThinkPad X1 Tablet has a 13-inch display. And, despite its good looks, the device has passed 12 military torture tests to ensure it can survive dust storms, cold temperatures, drops and spills. Finally, If you don't find Microsoft's Cortana personal assistant useful, the ThinkPad X1 Tablet has the same Alexa personal assistant your Echo smart speakers do. A Surface Pro won't survive a drop or spilled liquid and Cortana isn't as useful as Alexa is.


Read: ThinkPad X1 Carbon, X1 Yoga and X1 Tablet Have Stunning Display and Alexa


The third-generation ThinkPad X1 Tablet has powerful processors, plenty of RAM and other options. Models come with up to an 8th generation Intel Core i7 processor and 16GB of RAM. You won't get stuck waiting for web pages to load or your photo editor to process your touch-ups. If you don't like passwords, use the IR camera on the front of the ThinkPad X1 Tablet to sign into Windows. This 2-in-1 also has a fingerprint reader.

The ThinkPad X1 Tablet's screen detects 4,096 different levels of pressure from its digital pen. Besides that, it's a really detailed display. Windows, your videos and everything else you do on it looks crisp and detailed. Again, it's three times as sharp as an HD display.

Like other Surface Pro 4 alternatives, this Windows 2-in-1 connects to its included keyboard cover using a special slot on its bottom edge. It has Thunderbolt 3 ports for fast data transfers, a MicroSD card reader and a headset jack. With LTE connectivity, you can add the ThinkPad X1 Tablet to your smartphone data plan. You can't do that with a Surface Pro 4.