15 Surprising Things You Can Buy from Amazon Basics
Amazon Basics Expandable Mobile Barricade System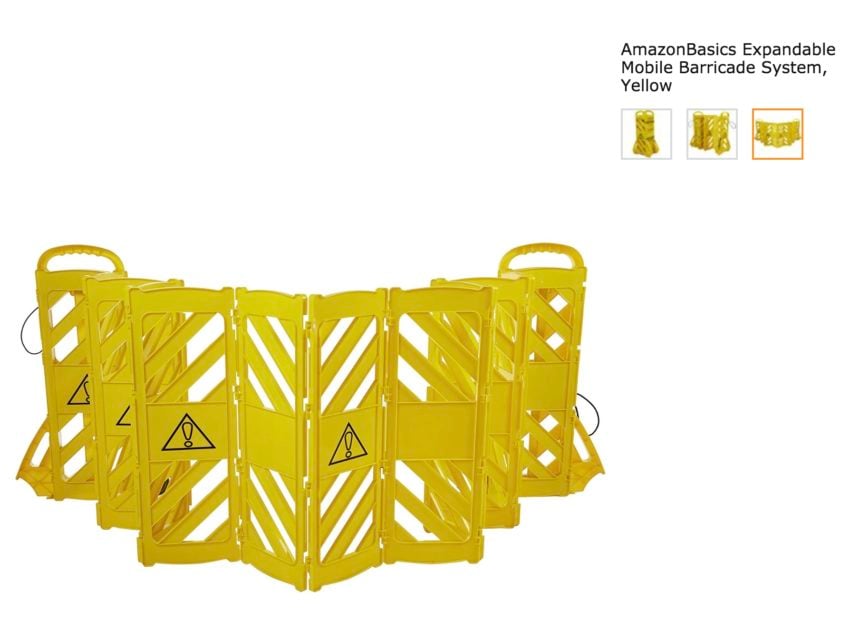 Amazon Basics sells to more than just you and me. They also sell to businesses who need supplies at an affordable price.
The Expandable Mobile Barricade system from Amazon Basics expands up to 13 feet to keep people away from an area. When not in use it rolls up into an easy to store package.
It's on wheels for easy setup and it's bright enough to stand out anywhere. It also comes with a one-year AmazonBasics warranty.