15 Surprising Things You Can Buy from Amazon Basics
AmazonBasics Conventional Motor Oil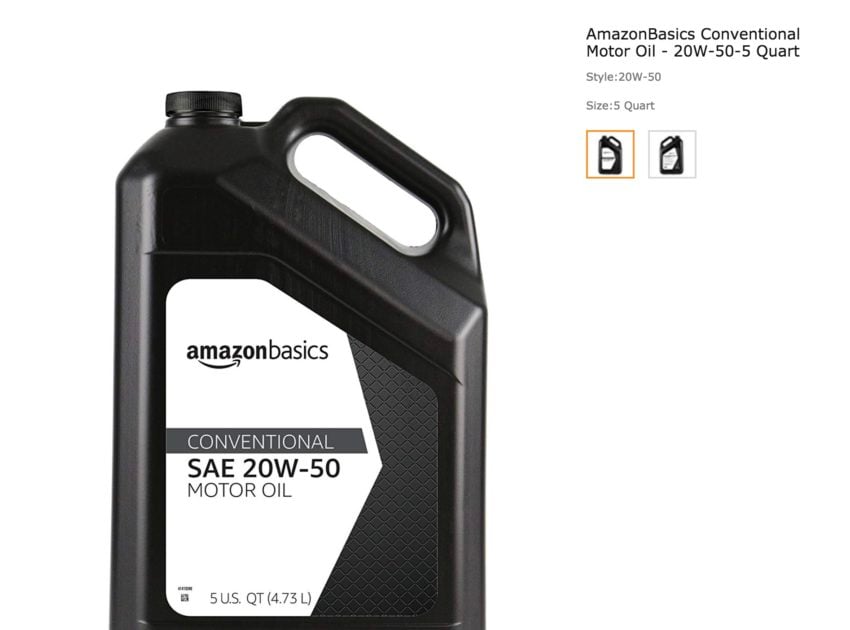 Instead of heading down to AutoZone, for a quart of Penzoil, you can buy Amazon brand motor oil in 5 quart containers.
This is essentially the same stuff you'll find at a local store, but like all things in the Amazon Basics lineup, it comes with the Amazon name on the side.
This Amazon motor oil is 20W - 50 and offers the following benefits;




Helps reduce friction for improved fuel economy and protection against engine wear

High resistance to viscosity and thermal breakdown

Helps to fight volatility burn-off to minimize engine deposits and exhaust emissions

API SN Plus approved; always follow vehicle manual recommendations
If you need to top up, or do a whole oil change, you can do it the Amazon way. Amazon also sells other grades and even a full synthetic.