Top 10 Galaxy S9 Features You'll Love
The new Samsung Galaxy S9 and S9+ are two impressive phones with a lot to like. And while they might look like the Galaxy S8 at first glance, a lot changed. In fact, there are a ton of awesome new Galaxy S9 features you'll absolutely love.
Samsung officially announced both phones on February 25th, with a March 16th release date. You can pre-order one starting March 2nd. The Galaxy S9 is available in Black, Blue, or a beautiful Lilac Purple color option.
Read: Galaxy S9 Release Date Breakdown & Details
Below is everything you need to know about the Samsung Galaxy S9. Samsung beefed up performance and battery life, added dual stereo surround sound speakers, and fixed one major problem from the Galaxy S8. Now, these two new phones could be the best devices of 2018.
To stay competitive with the iPhone X and Google's Pixel 2 XL, Samsung focused heavily on things like AR, emoji, and the camera. That last one, the camera, is by far the biggest change. Well, aside from the new fingerprint scanner location. Samsung introduced an industry-leading and first of its kind variable aperture camera that physically changes so you get the best photo at any moment. It's pretty neat, and we'll explain more in our slideshow below.
In closing, the new Galaxy S9 and S9+ have the same big 5.8 and 6.2-inch curved Infinity displays as last year. Then, they both feature wireless charging, all-day battery life, Android 8.0 Oreo, USB Type-C, a 3.5mm headphone jack, and lots more.
If you're considering the new Galaxy S9 here's how it compares to the Galaxy S8. Then, check out the slideshow below detailing 10 or so exciting features you'll absolutely love.
Variable Aperture Camera(s)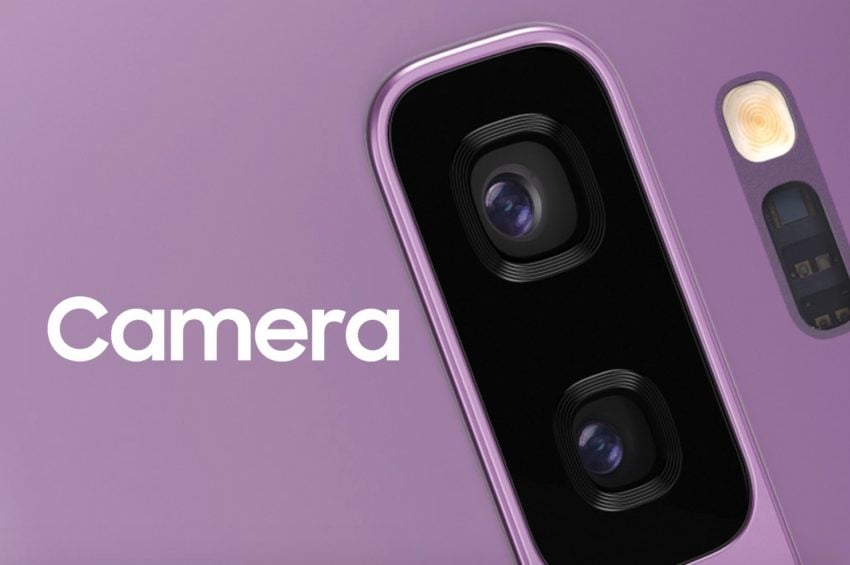 The biggest change with the Galaxy S9 is the camera. Samsung made huge changes and completely redesigned the cameras in these phones.
Think about the photos your phone struggles to take. At a concert late at night, hanging out with friends at the bar, or doing anything indoors or with poor lighting conditions.
The Galaxy S9 and Galaxy S9+ won't have a problem with those shots. That's because just like the human eye opens wide in a dark room and adjusts so you can see, the Galaxy S9 lens changes aperture at night. Going between a f/1.5 aperture, to a wide, bright f/2.4 aperture if you're outdoors.
This way you'll get the best possible aperture and camera lens for a low-light photo at night or indoors. But then when you go outside it shrinks, just like human eyes, to capture more detail.
Basically, the Galaxy S9 camera physically moves, and changes, on the fly for the best photo in any situation.