Samsung Galaxy S8 Problems: 5 Things to Know
The Samsung Galaxy S8 and Samsung Galaxy S8+ are two excellent devices but they have their flaws. Today we want to walk you through the most important things to know about Samsung Galaxy S8 problems as we push away from their release date.
Samsung's new smartphones have received outstanding reviews and they are legitimate competitors for Apple's iPhone 7, the company's rumored iPhone 8, and flagship Android devices like the LG G6.
They're worthy replacements for the Galaxy S7 and Galaxy S7 Edge though, not unlike their predecessors, the Galaxy S8 and Galaxy S8+ have their problems.
As we push away from their release date we're starting to hear about the Samsung Galaxy S8 and Galaxy S8+ problems plaguing users in the United States and regions around the world.
This roundup shows you how to prepare for Galaxy S8 updates, something that could help you prevent problems. It walks you through some of the problems plaguing the two devices. And it offers some useful resources to those in need.
Prepare for Galaxy S8 Updates
At some point, your device might get a bug fix update aimed at correcting Galaxy S8 and Galaxy S8+ problems.
Samsung is currently rolling out several bug fix updates aimed at correcting early issues with the flagship devices.
We expect Galaxy S8 and Galaxy S8+ bug fix updates to roll out throughout the year.
Software updates can be beneficial but they can also cause problems of their own so you'll want to be well prepared.
It's impossible to predict what problems you might run into after you install new software so it's important to prep your device before you install a new update on your Galaxy S8 or Galaxy S8+. A little prep work can go a long way toward preventing issues.
To help, we've put together a game plan that takes you through the steps we take before installing a new piece of software on our Galaxy devices.
If the Galaxy S8 is your first Android device or if you simply want some additional help, take a look at our walkthrough.
Samsung Galaxy S8 Problems
As we push away from their release date we're hearing about the bugs and problems plaguing the Galaxy S8, the Galaxy S8+, and their version of Android Nougat.
We're seeing complaints about Qi wireless charging problems, various first and third-party apps and services including the new Bixby assistant, GPS problems, the awkward fingerprint sensor, weird lag, and an issue where the phone spits out a warning about the battery's temperature.
You can see the warning in the photo above.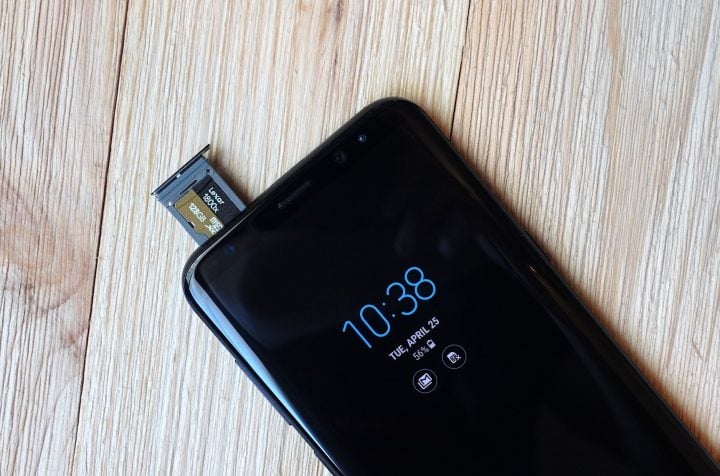 AT&T Galaxy S8 users are complaining about unlocking problems, issues with texting, call clarity problems, and issues with the device's touch screen.
Sprint Galaxy S8 users are complaining about data issues and music streaming.
T-Mobile Galaxy S8 users are experiencing issues with connectivity, a weird issue where the phone gets stuck in Safe Mode, voice quality issues, problems with MMS, a bizarre problem involving T-Mobile's applications, and a problem with multi-window.
Verizon customers are noticing issues with the microphone, touch sensitivity issues, data transfer problems, caller ID problems, and a whole lot more. You get the idea.
We expect complaints to pickup as we push away from the release date and as Samsung rolls out new updates to the Galaxy S8 and Galaxy S8+ so be sure to keep an ear to the ground.
How to Fix Galaxy S8 Problems
If you run into a Galaxy S8 problem there's no need to panic. Chances are, you'll be able to fix your problem in a matter of minutes.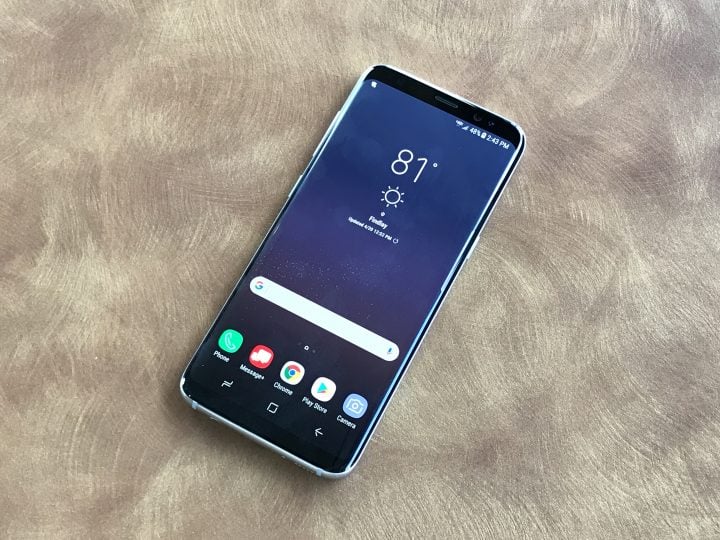 Before you take your device into a store, take a look at our list of fixes for the most common Samsung Galaxy S8 problems.
Our list includes fixes for abnormal battery drain, Wi-Fi problems, Bluetooth issues, and various performance problems. It's a great starting point for those of you struggling with problems.
If you don't find what you're looking for there, here are a few other places to look for solutions to your Galaxy S8 problems:
You also might try getting in touch with Samsung customer service or your service provider through their websites, customer service lines or through their social media pages on sites like Twitter.
Where to Find Feedback
As we push away from the Galaxy S8 release date, current and prospective Galaxy S8 owners should keep an eye on feedback.
This feedback will alert you to potential Galaxy S8 problems and the potential benefits/repercussions of installing new software on your device. We expect Samsung and its carriers to push out bug fix updates to the devices in the near future.
If you're on the fence about buying the Galaxy S8, feedback from current owners will help you make an informed decision.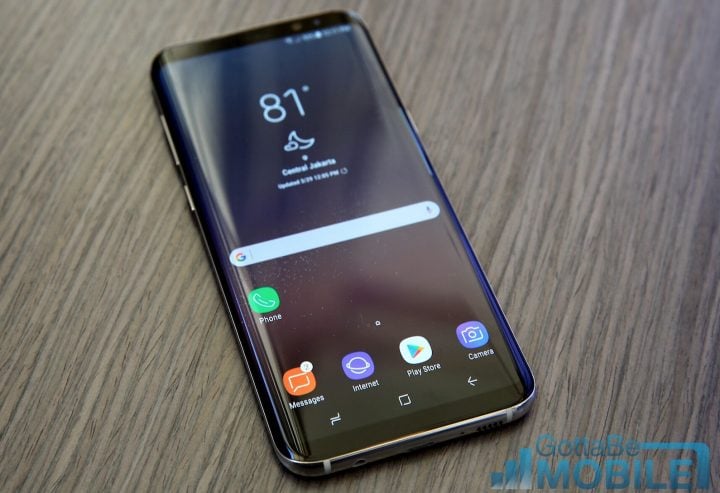 The first place to look are the Samsung Galaxy S8 and Galaxy S8+ reviews that've popped up around the web. Again, reviews have mostly been positive but reviewers have encountered annoying bugs and problems.
If you're looking for something a little bit different, check out these Galaxy S8 and Galaxy S8+ user reviews.
We've put together some impressions of the Galaxy S8 and we'll have our full review with long-term feedback published in the near future.
Once Samsung and its carrier partners start pushing out new Galaxy S8 updates, you'll want to head XDA-Developers and official forums at carriers like AT&T, Verizon and Sprint. We'll see a ton of feedback emerge there.
You should also use social media sites like Twitter to find valuable feedback from Galaxy S8 and Galaxy S8+ users.
What's Next
If you can't find a fix for your Galaxy S8 problem know that you'll probably be on your own for long periods of time.
Samsung and its carrier partners will push out periodic bug fix updates to the Galaxy S8 and Galaxy S8+ but they can be sporadic.
The company's already issued global firmware updates to both devices. The update delivers the April security patch and it also disables the ability to remap the Bixby button on the two devices.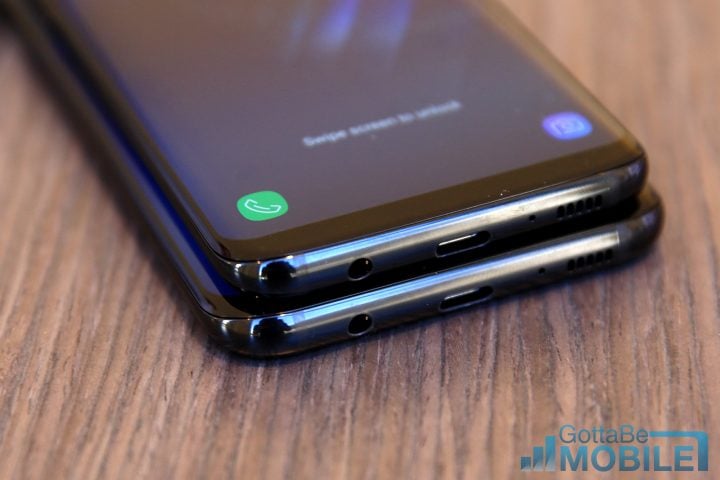 The company's also released a bug fix update to address the red tint problem affecting some Galaxy S8 and Galaxy S8+ users. The update allows users to "adjust the color setting to their preference." That update is rolling out in Asia, Europe and the United States.
Samsung will also release another Galaxy S8 software update to fix Wi-Fi problems affecting some Galaxy S8 models.
It's unclear when, and where, this update will roll out so you'll want to keep your eyes peeled if you're running into issues with Wi-Fi connectivity.

The company will also roll out its monthly security updates to the Galaxy S8 and Galaxy S8+ but there's no guarantee these updates will have bug fixes on board. Most don't.
There's also chatter about a Galaxy S8 Android 7.1 Nougat update but thus far, the company appears to be sticking with Android 7.0 Nougat.
You can't rely on Samsung or your carrier to fix your problems with the Galaxy S8 or Galaxy S8+. If you run into an issue, you'll want to be extremely proactive.
4 Reasons Not to Install Galaxy S8 Oreo & 11 Reasons You Should
Install Oreo If You Want to Improve Your Security
If you value your security, and we assume all of you do, you should think about installing the Galaxy S8 Oreo update soon after it arrives for your phone.
Samsung continues to release important security patches for Galaxy-branded devices and your Galaxy S8's Android 8.0 Oreo update should bring the latest patches from Samsung, and Google, to your phone.
The Galaxy S8 Android Oreo update delivers the company's latest security updates and we expect upcoming releases to come with newer security patches.
If you're curious about Samsung's security updates, you can read more about the changes on Samsung's website.
If you failed to download an older security update from another month, you'll get those patches when you go to install Android Oreo on your Galaxy S8 for the first time.
The Galaxy S8 Oreo update also comes with security improvements to Samsung Pay, Samsung's popular mobile payment solution. If you use Samsung Pay, you should probably download the Android Oreo update soon after it arrives for your phone.
It also comes with some enhancements to Find My Mobile including the ability to remotely back up Secure Folder to Samsung Cloud when you lose your phone and a way to lock up Samsung Pass using Find My Mobile.
On top of those features, Oreo comes with enhancements to the device's Biometrics. Features that use biometrics like your face, fingerprints, and irises are only available when you use a secure screen lock type (pattern, PIN, or password).
If you decide to switch to a non-secure screen lock type (Swipe or None), the device will automatically suspend biometric authentication for unlocking and for verification in apps like Samsung Pay and Samsung Pass.

As an Amazon Associate I earn from qualifying purchases.