Up to $700 Off MacBook Pro 2018 & $200 Off 2019 Models
Huge MacBook Pro deals offer up to $700 off the last generation model and up to $200 off the 2019 MacBook Pro. This is an excellent deal that will help anyone save on a MacBook Pro. B&H Photo is clearing out the stock of the last generation MacBook Pro models and a trusted Amazon seller is offering up 2019 MacBook Pro deals if you want the latest and greatest.
When you buy at B&H Photo you don't pay your tax upfront, which is a significant amount of savings for most buyers. While the biggest savings are on the last generation model, you are still getting a very powerful computer. Apple upgraded the 2019 model with a new generation of keyboard and you can get up to an 8-core processor, but most users will be fine with the older model's power and the older style keyboard is covered under a special replacement for four years if you have any issues.
The biggest savings t B&H Photo are on the 15-inch MacBook Pro 2018 with a 2.9 GHz Intel Core i9 Six-Core processor, AMD Radeon Pro 560X GPU (4GB GDDR5), 32GB RAM and a 2TB SSD which is $3,799 after $700 off. There are a lot of other great deals including $150 Off 13-inch MacBook Pro 2018 with 2.3 GHz Intel Core i5 Quad-Core processor and 8GB of RAM. You can get the 256GB version for $1,599 and the 512GB version for $1,799.
One of the best values for the 15-inch MacBook Pro is the 2.2 GHz Intel Core i7 Six-Core CPU, AMD Radeon Pro 555X GPU (4GB GDDR5) with 16GB RAM and a 256GB SSD for $2,049 after $300 off. Check out the rest of the MacBook Pro deals at B&H Photo.
At Amazon, you can save $200 off the 2019 MacBook Pro 15-inch with the 6-core processor and 256GB SSD. This model comes with new processors and a revamped keyboard, but the keyboard is still on the same repair list as the 2018 model.
Check out the reasons to buy the 2019 MacBook Pro and the reasons not to below before you buy. You can also check out our best MacBook Pro alternatives to see what the other options are.
7 Reasons to Buy the 2019 MacBook Pro & 4 Reasons to Wait
Buy if You Need More Power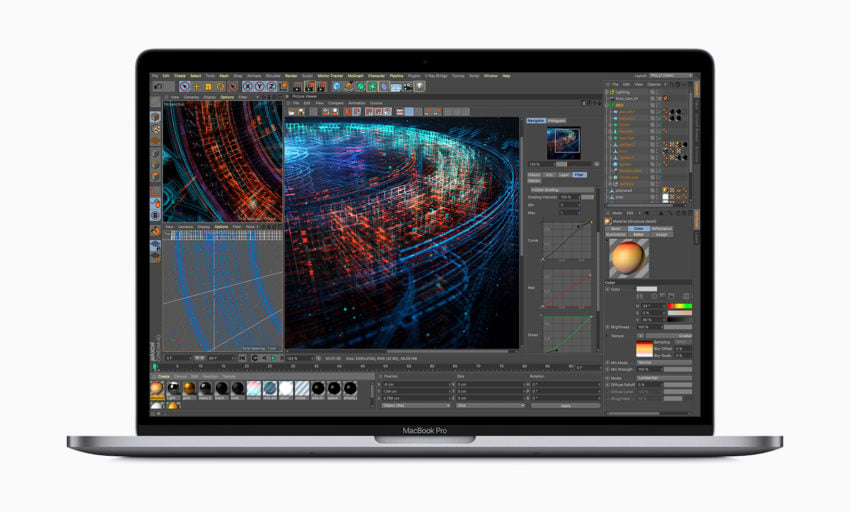 Do you need an absolute ton of power in a mobile package? If so, this is a major reason to buy the 2019 MacBook Pro.
Even if you are using a 2018 MacBook Pro, this may be a tempting upgrade. Apple calls this the "fastest Mac notebook ever."
The new 15-inch MacBook Pro with 8-core Intel 9th gen processor is two times faster than the quad-core MacBook Pro and 40% faster than the 6-core MacBook Pro.
Even the cheaper base MacBook Pro now includes an updated quad-core processor that can deliver more power than the 2018 model.
For users still longing for a Mac Pro or simply in need of an impressive amount of portable power, this is a very tempting option.
Last update on 2020-12-15. This post may contain affiliate links. Click here to read our disclosure policy for more details. Images via Amazon API

This article may contain affiliate links. Click here for more details.