Windows 8 vs Windows 10: 10 Changes You Need to Know
Windows 8 vs Windows 10: Settings & Control Panel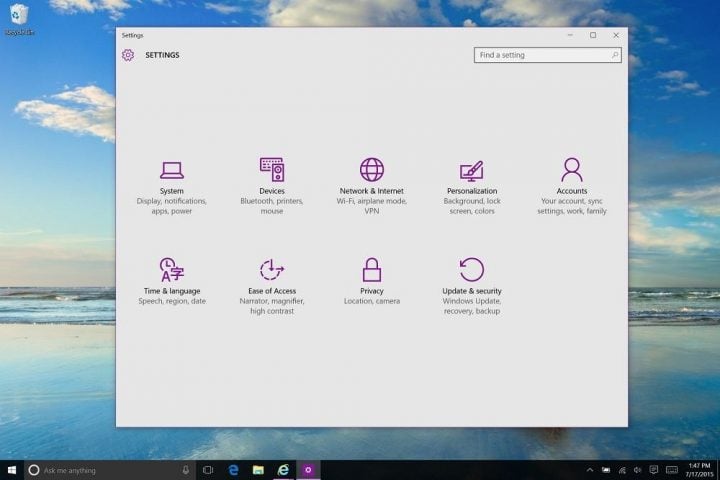 Windows 8 has two places to browse the internet and two places to change settings. Windows 10 does too, but only for compatibility reasons. You could use the operating system for a long time and not see the legacy stuff. Settings is fully featured, acting as the one place to interact with every option the average user needs. Everything from personalization settings to updating is built-in now.
The upgrade includes some new tools taken directly from Windows Phone too. Battery Saver lets you conserve battery life with the push of a button. Storage Sense gives you a breakdown of what apps and programs are taking up your hard drive and set new places to store specific kinds of media. Wi-Fi Sense logs you in automatically to public Wi-Fi and shares your Wi-Fi keys between you devices.
Good luck with your upgrade to Windows 10 from Windows 8. There are many more upgrades besides the what is listed here. It'll take some getting used to but most will agree it's a worthy successor.

As an Amazon Associate I earn from qualifying purchases.