Windows 8 vs Windows 10: 10 Changes You Need to Know
Windows 8 vs Windows 10: The Taskbar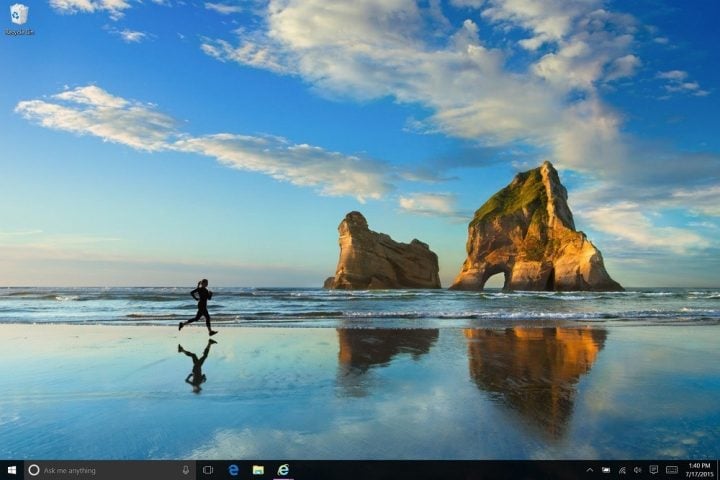 Ask anyone and they'll tell you that Windows 8 felt like a massive mash up of two operating systems. The first clue to this was the new-age Start, Live Tiles and Charms. Plainly designed and colorful, they were a huge contrast from the app borders and Taskbar in the Desktop that Microsoft herded all Windows programs into.
The Windows 8 Taskbar is mostly unchanged form the Windows 7 release before it. The Start button is gone, but app shortcuts still make up the bulk of it. The system tray and clock on the right side of the Taskbar didn't get many changes either.
Windows 10 doesn't throw out the Taskbar, but it does improve on it in some pretty serious ways. The Start button is back on the right side of the screen. On notebooks and desktops right beside it is a search box for finding stuff on the web and on your PC in a flash. Right next to that is a new dedicated button for accessing the TaskView interface and switching different desktops and apps.
When in Touch Mode, Windows the Taskbar morphs. A universal back button for apps joins the Start button on the left side. The app shortcuts in the middle completely disappear. Microsoft also thins out the amount of icons sitting in the system tray.
The important thing to take away from the new Taskbar is that Microsoft listened to feedback. By building in buttons for TaskView and the Action Center notification area, the company hopes that things will prove infinitely more discoverable for normal users.

As an Amazon Associate I earn from qualifying purchases.