Why Everyone Will Still Buy a $1,000 iPhone 8
There are a lot of rumors that the iPhone 8 price will jump up to $1,000 or higher when it comes out later this year. Even if this happens, it's not going to slow down the sales of the iPhone 8 because of how much the buying process has changed.
Sure, $1,000 is a lot of money for a smartphone or anything, but it isn't like you are going to walk into Best Buy, Apple, Verizon, AT&T, T-Mobile or Sprint and slap $1,000 on the counter to buy the newest iPhone.
The top of the line iPhone 7 Plus already costs $940 and it's one that sells well enough for Apple to continue offering it and making it part of the Product(RED) iPhone 7 Plus.
UBS analyst Steven Milunovich shares in a new note that they expect the price to be under $1,000, but there are other reports including Fast Company that report an iPhone 8 price over $1,000.
When it comes to buying the iPhone 8, the new iPhone price isn't going to be the one that most shoppers look at. Even if Apple charges $1,000 or $1,100 for the new iPhone 8 this year, that is not what you'll see front and center on the price tag at any store.
Instead of a $1,000 iPhone 8, you'll see a $41 a month iPhone 8, or a $45 a month iPhone 8. That still sounds expensive, but the 256GB iPhone 7 Plus is already $40.41 a month and the Samsung Galaxy S8+ is $35 a month.
An unlimited plan on Verizon is $80 with auto pay and includes the account access. Add on an iPhone 8 with monthly payments and you'll pay $120 to $125 a month. That's not out of the range of many plans that buyers use and pay right now.
People are already paying Apple $40 to $45 for the iPhone 7 and iPhone 7 Plus with AppleCare+ and the option to upgrade after 12 payments. With an iPhone 8 price over $1,000, these plans could increase to $50 a month for the phone, which isn't inconsequential, but it's not a going to break the bank for someone already willing to spend $45 a month.
[polldaddy poll=9717220]
Will you pay $42 to $45 a month for the new iPhone 8? Or is that too much for a smartphone, when you can buy a computer for that price?
Check out what you can expect from the iPhone 8 release date and potential iPhone 8 specs and features.
7 iPhone 8 Features We Want in 2017
New iPhone 8 Design to Enable Features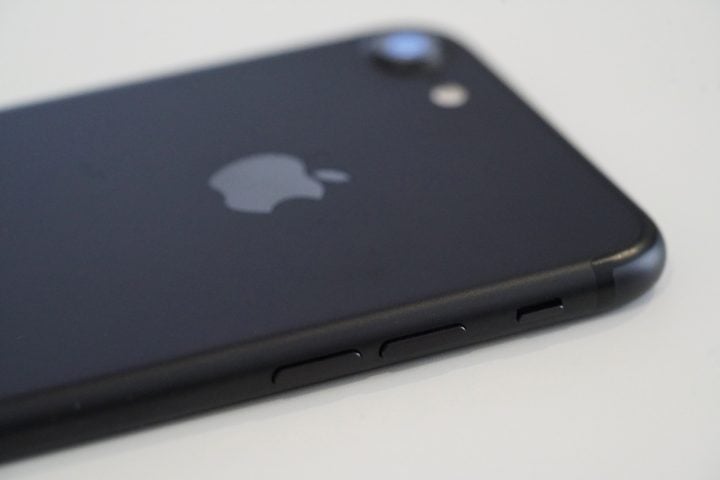 Everyone wants a new iPhone 8 design, but most people don't know what changes they actually want. We're leading off our iPhone 8 feature wish list with a new iPhone 8 design because it is a key part of enabling new iPhone 8 features.
After sticking with a very similar design for three years there is an expectation of major changes for the 2017 iPhone and here are the things we would love to see Apple do with a new design.
Shrink the overall size of the iPhone 7 Plus without lowering the screen size. Apple could do this by shrinking the bezels on the sides and bottom of the iPhone some to offer a smaller overall package. The latest leak from Apple shows how this could happen.
Apple could choose to change where you use Touch ID and how the home button works in new ways to make this happen. The latest designs don't show a home button. We could see a change to Touch ID or a switch to face unlocking.
We definitely don't want a phone that is slim just to be slim, especially not at the price of battery life, but there is something to be said about an iPhone 8 design that trims some fat.
The Jet Black iPhone 7 feels different than all the other colors. While it is more susceptible to scratches it is easier to grip, which is something we can definitely see Apple add to the new iPhone 8.
KGI Securities Analyst Ming-Chi Kou predicts the iPhone 8 design will look include an all glass front and back with stainless steel metal on the edges of premium models. This could come together for an iPhone 8 design that looks like a cross between the iPhone 4s and the Jet Black iPhone 7.

As an Amazon Associate I earn from qualifying purchases.