5 Things to Know About the iPhone 8 Release Date
iPhone 8 release date rumors are starting to heat up and prospective buyers now have a very specific month to circle on the calendar.
As we push deeper into 2017 we're hearing about the phones that will replace popular devices from last year. The Samsung Galaxy S8 and LG G6 are already here and we're seeing Samsung Galaxy Note 8 rumors pickup as Samsung's testing moves forward.
While many consumers have their eye on this year's Android devices, many others are interested in Apple's rumored iPhone 8.
The 10th anniversary iPhone is rumored to have a new design, improved 3D Touch, wireless charging, and a new color option. It's also rumored to be coming alongside an iPhone 7s and iPhone 7s Plus.
There are plenty of reasons to start waiting for the iPhone 8 especially now that iOS 11 is confirmed for the fall and iPhone 8 release date rumors have firmed up around the month of September.
Apple hasn't confirmed an iPhone 8 release date but there are a few things to know about the release as rumors pickup and as iPhone 8 competitors start emerging from the shadows.
iPhone 8 Release Date
With an iOS 11 release date confirmed for the fall it's a little bit easier to predict when we'll probably see the next iPhone launch.
At this point, you should expect the iPhone 8 to emerge in September. We don't have exact dates to share but this is the most logical window for Apple and its next iPhone model.
The iPhone Upgrade Program, which promises consumers a "new iPhone every year," also locks the company into an annual release in and around the same time.
Apple is reportedly testing new iPhone models and the company's suppliers are gearing up to produce the phone's various components.
According to sources within Apple's supply chain, iPhone 8 production could pickup steam in June, a bit earlier than usual. While exciting, it doesn't necessarily mean an iPhone 8 release date will come earlier than September.
A conflicting report from Fast Company suggests the timing won't change with production expected to start in May with a pickup in August.
The same report claims that "Apple is expected to announce its new phones in the fall and begin selling them shortly thereafter, as usual." This lines up with a recent note from veteran Apple analyst Brian White.
White claims that iPhone 8 pre-orders will begin in September though deliveries could be delayed several weeks. Here is an excerpt of White's recent research note, courtesy of MacRumors:
Our contact strongly believes the 5.8-inch iPhone 8 will be delayed by several weeks due to challenges around the 3D sensing technology, but still in time for the December holidays. This is not the first time that we've heard about a potential delay with a new iPhone; however, our contact was so emphatic about the delay that we are taking this data point more seriously. Since it is only April, this situation could improve. Essentially, our contact believes customers will be able to pre-order the new 5.8-inch iPhone 8 along with the new 4.7-inch and 5.5-inch iPhones in September; however, the 5.8-inch iPhone 8 will not be available for delivery until several weeks later.
Research from Barclays analysts Blayne Curtis, Christopher Hemmelgarn, Thomas O'Malley, and Jerry Zhang suggests Apple will launch the iPhone 8 in September though its release could be plagued with supply issues.
Suppliers generally had good things to say about the upcoming iPhone 8 launch (for our purposes iPhone 7s, iPhone 7s Plus, and iPhone Pro) as new features drive a more complicated manufacturing process and higher ASPs. We now believe that all three devices will feature wireless charging and will all be launched in the normal September timeframe, although the majority of iPhone Pro volumes may not be available until Q4.
Respected analyst Ming-Chi Kuo has also chimed in and he agrees the iPhone 8 will arrive in September with severe stock shortages due to delayed production. A more recent report from Kuo reaffirms this stance.
Kuo believes Apple "may unveil the three models simultaneously in September, though the launch date of the OLED version may trail that of LCD models, and supply tightness may not improve before 1H18."
According to Kuo, Apple will ramp-up production on new iPhone in October and November. This shift could cause supply constraints well into 2018.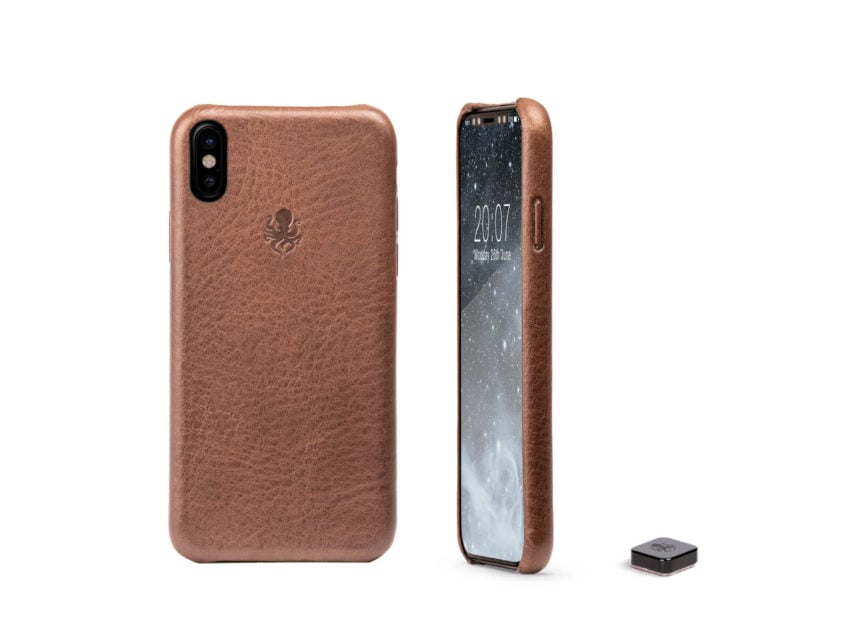 The production of this year's iPhone is expected to be more complicated due to the component changes on board.
The iPhone 8 is expected to include a new OLED panel, new 3D-Touch technology, a 10-nanometer A11 processor, 3D sensing, and more.
iPhone 8 Price
If you're thinking about waiting for the iPhone 8 release date, start banking your money. It could be extremely expensive.
According to a recent report, the 2017 iPhone could cost upwards of $1000 thanks to the design change and the premium features on board.
It's a lofty price point but it's certainly within reason. Apple already sells its 256GB iPhone 7 Plus model for $949.
Other analysts believe U.S. carriers like AT&T, Verizon, and T-Mobile will provide "assertive promotions" to offset the price of the iPhone 8.
Deal or not, expect the iPhone 8 to command a lofty price point.
iPhone 7 Deals
You don't have to wait for the iPhone 8 release to get a good iPhone 7 deal.
We've seen a ton of iPhone 7 and iPhone 7 Plus deals emerge in the months since launch and we expect to see plenty more in the first half of 2017.
The "wait for the next iPhone to get a better deal on the current iPhone" mindset is outdated and you can save a ton of money right now.
iPhone Accessories
This year's iPhone is rumored to have a brand new design.
Ming-Chi Kuo, a credible source when it comes to iPhone rumors, claims that Apple will ditch the aluminum design its been using since 2012 and shift to a glass-back. The glass back was last used with the iPhone 4s.
iPhone 8 design rumors are still a bit flimsy but you can expect at least one holdover from the iPhone 7's makeup.
The iPhone 7 design ditched the popular 3.5mm headphone jack and we don't expect Apple to look back. The iPhone 8 design will almost certainly ditch the headphone jack as well. So what does this mean for the iPhone 8 release?
If you're planning to buy the iPhone 8 later this year, it would be wise to avoid buying products that utilize the port.
In other words, don't invest any money into a pair of headphones that don't feature Bluetooth support. They could become obsolete once you pickup your new phone later this year.
Best iPhone 8 Alternatives
As the iPhone 8 release gets closer it'll be important to get familiar with the device's various competitors.
Some of these devices, like the iPhone 7, are already out on shelves. Others are still in development behind the scenes and will be released before the iPhone 8 arrives later this year.
If you're interested in the iPhone 8 release there are a few iPhone 8 competitors that you should have on your radar as we push deeper into the year.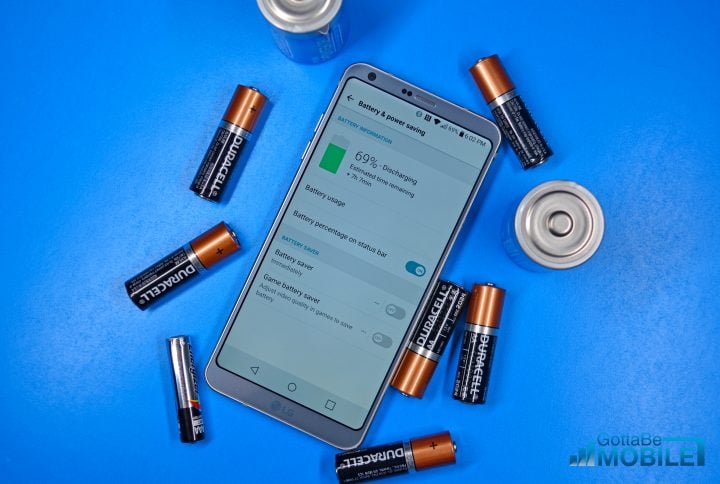 The LG G6 flagship is out on shelves and it delivers a powerful set of specs and an improved design. It runs Google's Android Nougat software and it's available at major retailers on major carriers like AT&T and Verizon.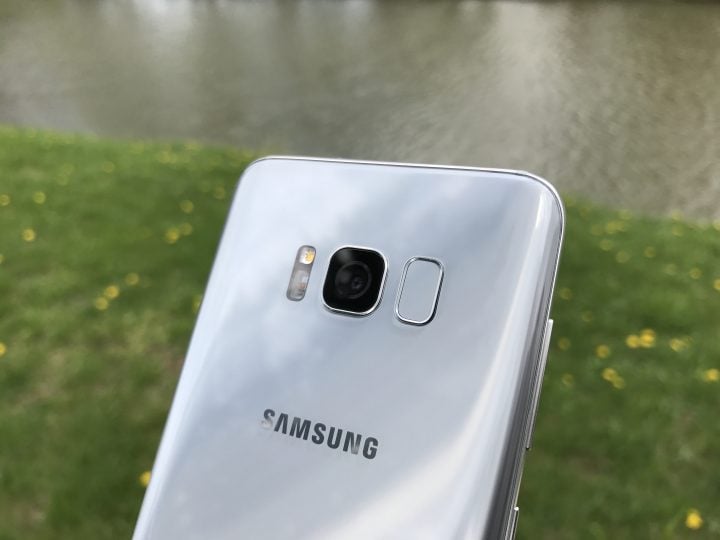 Samsung's also release a successor to the Galaxy S7, one of the best alternatives to the iPhone 6s and iPhone 7.
The Samsung Galaxy S8 and the larger Galaxy S8+ arrived in April with some major changes including a large high-resolution display, a dual rear-camera, and tons of storage.
These two devices are two of the best phones out right now and they're worth a look if you're interested in buying a high-end phone.
Samsung is also rumored to have a Galaxy Note 8 up it sleeve and a release could come in September, right around the time Apple releases the rumored iPhone 8, iPhone 7s, and iPhone 7s Plus.
Like iPhone 8 rumors, Galaxy Note 8 rumors are starting to firm up and that should help set your expectations as we move into the fall.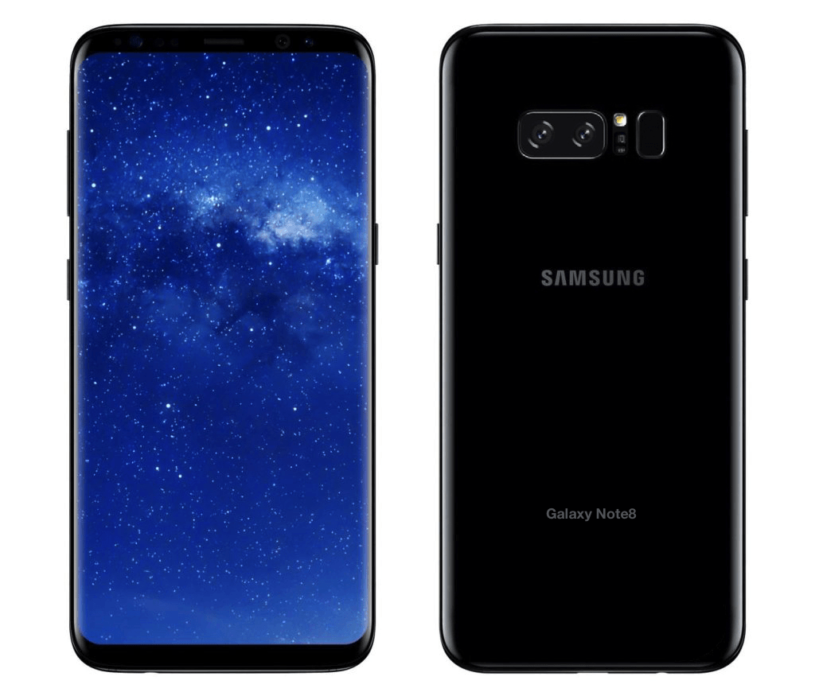 If its been a long time since you looked at the competition, many things have changed. You can see our updated list of reasons the iPhone is better than Android and a list of reasons why Android is better than Apple's iPhone.
iPhone 8: 5 Reasons to Wait & 4 Reasons Not To
Wait If You Want the Best iPhone Software Support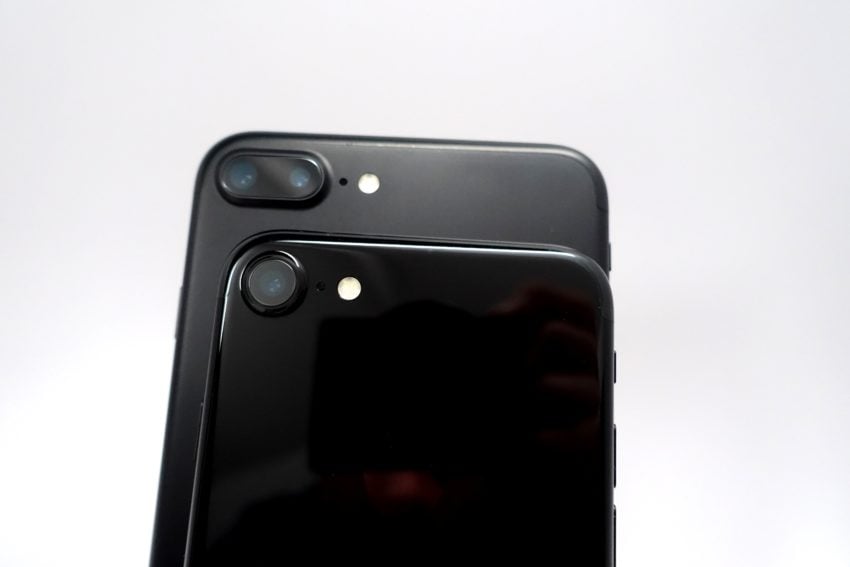 If you want the best iPhone software support money can buy in 2017, you'll want to hold out for the iPhone 8.
If you're the type of person that upgrades your phone once every three years (or so), it makes sense to wait for the iPhone 8.
Apple probably won't confirm this on stage but this year's iPhone model will likely get at least four years of software support. That means four years of bug fix updates, milestone upgrades, new operating systems, and security patches.
While it might be tempting to go with a cheaper option like the iPhone 5 or iPhone 6, their software support will be coming to an end much sooner. The iPhone 5 won't get upgraded to Apple's iOS 11 update this fall and the iPhone 5s will likely lose support next year.
The iPhone 8's hardware will also ensure that the device gets all of the new features coming in the iOS 11 update and beyond.
If you love getting all of the latest features and bug fixes and value your device's security, you probably want to wait for the iPhone 8 release.
It'll feature the most robust version of iOS 11 and it'll be well-protected with security patches and bug fixes for years to come.