Major iPhone 8 Design & New Feature Accidentally Revealed
While Apple is normally very good at keeping major changes to the new iPhone a secret, two leaks from inside official Apple code show off the iPhone 8 design and the groundwork for a major new iPhone 8 feature.
Unlike leaks and rumors from third party sources, this comes directly from Apple code that is part of the upcoming HomePod. This is as close to confirmed as you will get for new iPhone 8 features ahead of a September event that announced the new device and the iPhone 8 release date.
Here's a look at the new iPhone 8 design and what the iPhone 8 will use to unlock the device, possibly instead of Touch ID.
First off we see a look a new bezel-less iPhone 8 design thanks to Guilherme Rambo, an iOS developer at Peixe Urbano who found the image above in the HomePod firmware. This image doesn't show tons of detail, but it is a new look for the iPhone inside Apple devices. It looks a lot like the leaked iPhone 8 screen protectors that share a very similar look and it's a dead ringer for the Olixar iPhone 8 screen protector.
This small leak lends a lot of credibility to the iPhone 8 leaks that show off a new design. This includes the iPhone 8 CAD file shred by Nodus, which the company is using to make iPhone 8 cases.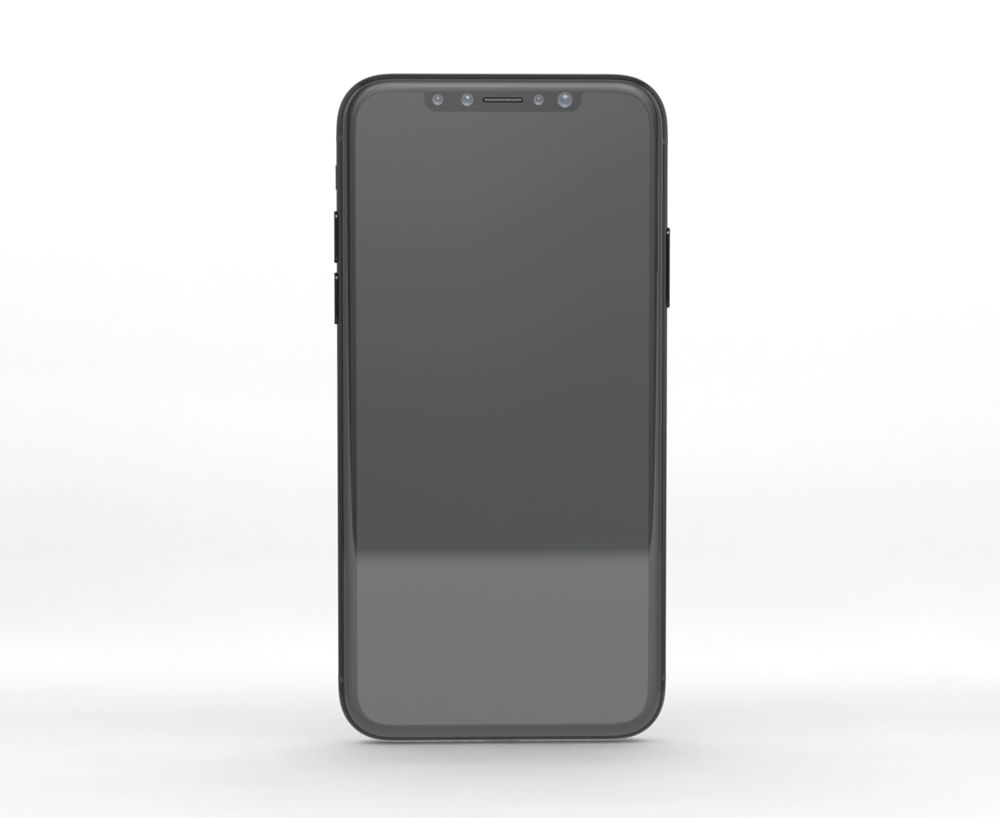 On top of seeing the outline of the new iPhone 8 design, we learn about a potential new iPhone 8 feature. Steve Troughton-Smith shares his discovery of the new iPhone infra-red face unlock inside of HomePod firmware.
The Code is part of BiometricKit, which Apple uses to unlock the iPhone. On current models, this relates to Touch ID, but with a new bezel-less design, there are rumors that the iPhone 8 will not include Touch ID under the screen. Instead, the new iPhone could rely on a face unlock feature. It's too early to tell if Touch ID is completely gone, but this is a very good sign that Apple plans to include a Face Unlock feature on the iPhone 8.
I can confirm reports that HomePod's firmware reveals the existence of upcoming iPhone's infra-red face unlock in BiometricKit and elsewhere pic.twitter.com/yLsgCx7OTZ

— Steve Troughton-Smith (@stroughtonsmith) July 31, 2017
Face Unlock is not new for smartphones, but it is something that is easier to defeat than a fingerprint on competing phones. This code shows Apple is using multiple checks as well as 3D scans to achieve the face unlock feature. Although there is no name, it may be Face ID, or something catchier. We've heard rumors of upgraded cameras for augmented reality, which may include the ability to more accurately scan faces for an unlock mode.
We expect an Apple event in early September to announce the iPhone 7s and iPhone 8. With a release this close, there are many reasons to wait for the iPhone 8 and iPhone 7s.
iPhone 8: 5 Reasons to Wait & 4 Reasons Not To
Wait If You Want the Best iPhone Software Support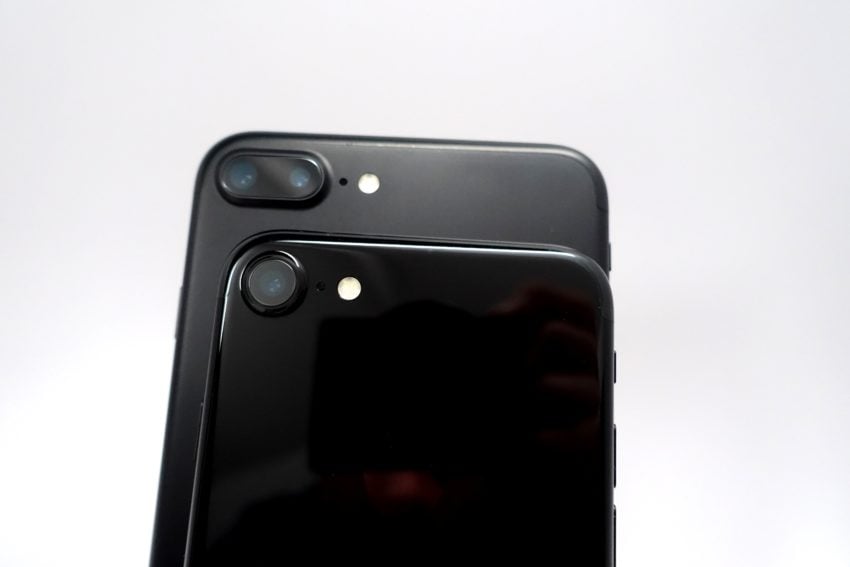 If you want the best iPhone software support money can buy in 2017, you'll want to hold out for the iPhone 8.
If you're the type of person that upgrades your phone once every three years (or so), it makes sense to wait for the iPhone 8.
Apple probably won't confirm this on stage but this year's iPhone model will likely get at least four years of software support. That means four years of bug fix updates, milestone upgrades, new operating systems, and security patches.
While it might be tempting to go with a cheaper option like the iPhone 5 or iPhone 6, their software support will be coming to an end much sooner. The iPhone 5 won't get upgraded to Apple's iOS 11 update this fall and the iPhone 5s will likely lose support next year.
The iPhone 8's hardware will also ensure that the device gets all of the new features coming in the iOS 11 update and beyond.
If you love getting all of the latest features and bug fixes and value your device's security, you probably want to wait for the iPhone 8 release.
It'll feature the most robust version of iOS 11 and it'll be well-protected with security patches and bug fixes for years to come.