New MacBook Pro: 7 Reasons to Buy, 4 Reasons Not To
Buy for Fast Connectivity Options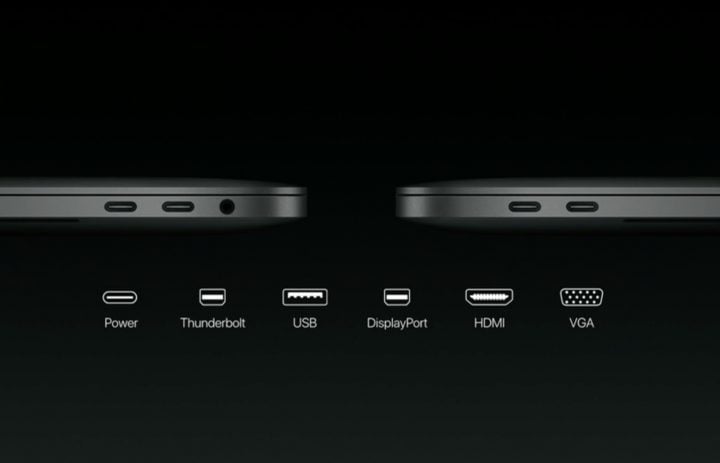 The latest version of USB C from Intel includes Thunderbolt 3. This essentially means that you can use a USB C port to drive multiple monitors, connect to hard drives and much more at great speeds.
Apple is already pushing USB C on the MacBook and the 2017 MacBook Pro uses this same connection to handle basically every connection other than headphones.
It is a powerful port and is also thinner than a normal USB port, HDMI port or MagSafe charger connection. That's likely part of the reason that Apple chose to use this connection. This allows for up to 10Gbps connectivity and is an exciting addition for users that need access to fast storage.
There are a number of new USB C docks and adapters that allow you to connect one cord to the MacBook Pro and then connect multiple devices, monitors, and accessories to the dock.
With this new connection, you can power up to two 4K or two 5K displays, depending on the MacBook Pro model that you buy.
When the macOS High Sierra update arrives this fall, you'll get better support for external graphics cards over USB C, adding way more power to your MacBook Pro when docked at your desk.

This article may contain affiliate links. Click here for more details.