The 2018 Chrysler 300 combines bold style with a quiet, yet powerful ride while inside you'll find comfortable leather wrapped seats and all the tech goodies you'll love for your commute and a road trip.
While very similar to the 2016 Chrysler 300 we reviewed, the new Chrysler 300 comes with key upgrades including Apple CarPlay, Android Auto and a 4G hotspot. Chrysler's sedan sticks to the affordable side of luxury sedans offering a spacious ride that offers a good deal of power and an incredibly smooth ride.
On the higher trim levels you can opt for a full suite of driver convenience and safety features that give you more confidence on the road and dramatically enhance the driver experience.
[letsreview]
Must Haves: Premium Group 2 ($1,895 on the 300s), SafetyTec Plus Group ($1,695 on the 300s). If you opt for the Chrysler 300S, make sure you plan to upgrade to the Premium Group 2 which gives you many of the must have features on a new car in 2018 including Blind Spot monitoring and a host of style and convenience upgrades. The SafetTec Plus Group adds Lane Departure Warning Plus, Adaptive Cruise Control with Stop and a host of other features. Depending on the trim level you choose there may be other packages, but I highly recommend getting Blind Spot Detection on the 300S, which has limited visibility when switching lanes.
2018 Chrysler 300 Driving & Performance
The 2018 Chrysler 300 is large, but you have a powerful V6 under the hood to make sure you feel in command instead of like you are floating along in a boat. Especially in Sport mode, the 300S came alive, making the commute around town and on the highway much more enjoyable. Yes, the 5.7L HEMI V8 is going to give you a more raucous engine noise, but the V6 is powerful enough to merge, pass and kickstart your car after a long wait at the light.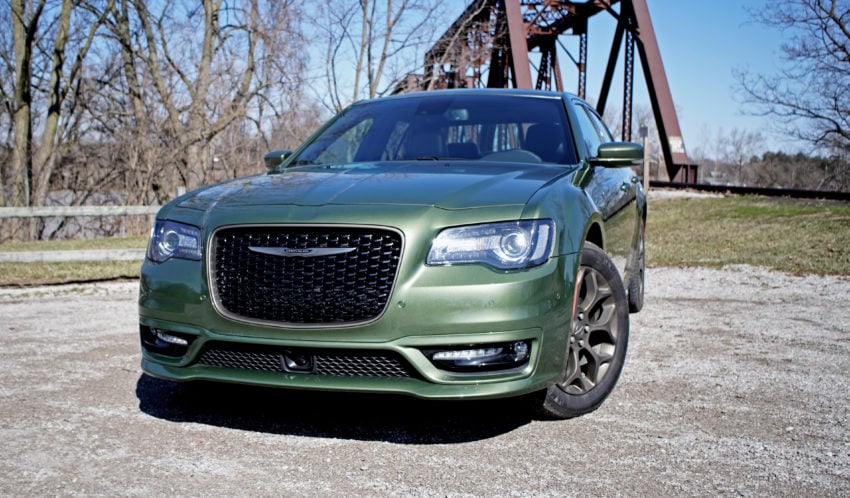 The 8 speed automatic transmission shifts incredibly smoothly. In the standard drive mode the shifting is tuned perfectly for a smooth ride. The 300 also manages to soak up potholes and bumps to deliver a consistently upscale riding and driving experience. Sport mode changes shift points, stretching a little more power out of the engine and it's my preferred way to drive the 300S.
With AWD the Chrysler 300S I spent the week in felt totally in control while on snowy wet roads. It's a smart choice in Ohio where you have to deal with almost every kind of weather on the planet. The Rear Wheel Drive version offers a fun driving characteristic. It's not as brash as some of the Dodge Charger or the Dodge Challenger options, but it is quite fun to drive.
Even with mostly spending time in Sport mode, the Chrysler 300S delivered just under 21 MPG with a healthy mix of city and highway driving. That's in line with EPA estimates. On the highway expect around 27 MPG and in the city you'll drop to 18 MPG.
2018 Chrysler 300 Design & Interior
The Chrysler 300 is a large sedan with a distinctly american look. It's a combination of bold muscle and upscale luxury. The mix works well on the outside and almost as well on the inside.
It's hard not to like a big sedan that fully commits to what it is and accentuates the size with big wheels, a decently sized grill and plenty of room inside. Chrysler hasn't touched the exterior design much and that works out just fine as the Chrysler 300's style maintains a modern cool look that stands the test of time.
Inside the Chrysler 300S leather seats look and feel nice. They are wide, which is great if you are a bigger driver or passenger, but it may feel too big for smaller drivers. Pay attention to that in your test drive. I found the seats more comfortable than I did on the 2016 model, though I'm not sure there were specific changes.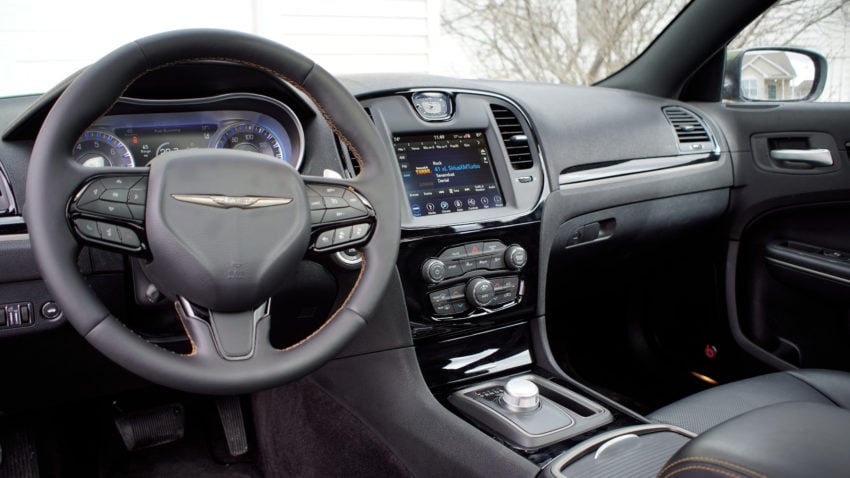 The dash and trim is where you start to see the edge of luxury stop. It's not a cheap interior, but it's at odds with the rest of the car. On higher trim levels you'll find more upscale interiors that match the look and style that the 300's exterior and price tag promise.
There is loads of room for the driver and front passenger. The backseat is spaciously wide, but doesn't offer as much legroom as you'd expect in a car this size. There are two USB chargers in the back seat and an optional sun shade. The optional panorama moonroof looks awesome in this car. The massive trunk can hold your luggage or gear and still have enough room for a stop at Costco.


















2018 Chrysler 300 Tech & Safety
Chrysler upped the 300's game when it comes to tech and there are loads of convenience and safety features available. You'll find a large and responsive 8.4-inch touch screen on the dash. This supports Apple CarPlay and Android Auto so that you have the best in car experiences while driving and quick access to apps, music, calls and messages. There is a Navigation option, but if you plan to use your phone it's money better spent on other features.
The Bluetooth setup process is simple and calls sound good over the car's system. The 300S I tested came with the Beats Audio Group and with 10 speakers, including a small subwoofer in the trunk. The speaker system is good, but it's an area where Chrysler could improve, especially with the $995 upcharge. The UConnect 8.4 system includes a AT&T powered 4G connection that you can turn into a hotspot if you want to keep passengers connected.
Keyless entry and optional remote start allow for easy access. I especially enjoyed the option to turn on the heated seat and steering wheel with the remote start while driving in chilly Ohio weather. The ventilated seats are also a nice touch on warmer days. Our Chrysler 300S with Premium Group 2 included heated rear seats.
You'll need to add packages to get the driver convenience features that we found especially useful. The adaptive cruise control works like a charm and proved itself a must have on almost every highway trip. This allows you to choose how much distance to keep in between your car and the car in front of you and then set your top speed. It even brings you to a full stop. On the 300S it is part of the SafetyTec Package that also includes Lane Departure Warning Plus to help you stay in your lane Automatic high beams and rain sensing wipers.
Blind Spot Detection with rear cross traffic alert is another must have feature on the Chrysler 300 since blind spots are significant. This is available on the 300 Touring L and up, but not on the base model.
You Need These 10 Must Have Car Features: Find Out Why
Smart Cruise Control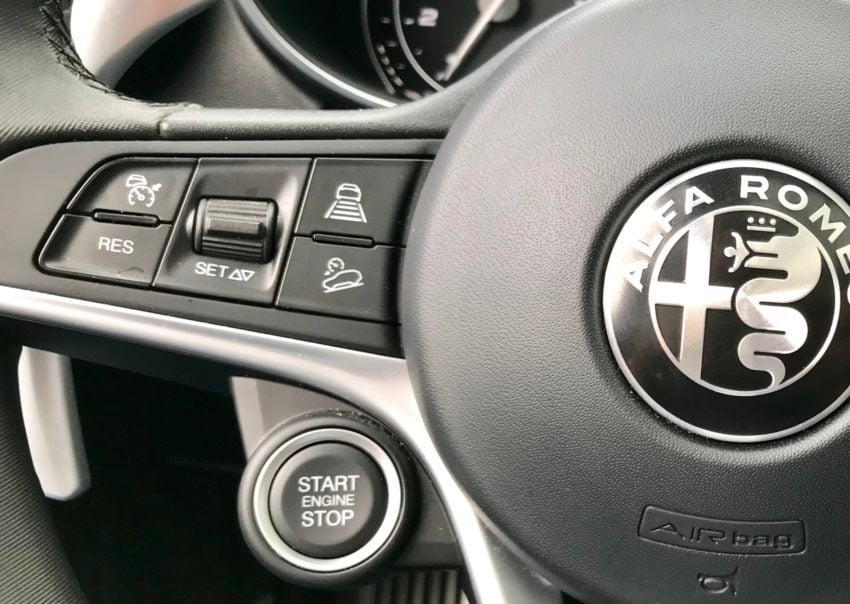 Do you hate constantly adjusting your cruise control, or giving up on cruise control because of traffic or due to a driver in front of you who keeps changing speed? You need a smart cruise control system.
Smart cruise control goes by many different names. You may see it listed as Radar Cruise, Adaptive Cruise or Intelligent Cruise control. Whatever it is called, it will allow you to set your cruise control and then stay with the flow of slower traffic.
Here's why we love it and why you need it. You get on the highway and set the cruise at 76 miles per hour. You also set the distance you want kept between you and the car in front of you. There are typically three or four settings so you can be close or keep a lot of space. Now you simply steer and your car will go 76 mile per hour when traffic allows it or there is no one in front of you. When someone is in front of you going 73 mph, the car automatically slows down to keep you the distance you choose from that car. This is indispensable in traffic and on long road trips.
Not all smart cruise control systems are the same. Some of work at all speeds, while others only work above a specific limit. Some systems can bring you to a complete stop in traffic and then restart without you needing to touch a pedal.
You can find adaptive cruise control on cars as cheap as $18,500 like the Toyota Corolla, and as an option on many cars below $30,000. Even on pricier cars you may need a higher trim level or special package to get this feature.