2018 Honda Odyssey Review
The 2018 Honda Odyssey is the best minivan you can buy. It's full of technology features that will make life in a minivan easier and it's designed to handle the needs of busy parents. This minivan will keep your kids safe, entertained and keep their devices charged.
Completely new for 2018, the Honda Odyssey delivers better acceleration, great looks, a built-in vacuum, magic seats that reconfigure as you need them and loads of awesome features. If you love tech, and you want an awesome ride to haul your family, this is the minivan for you.
[letsreview]
The 2018 Honda Odyssey starts at $29,990 for the LX and is available in five trim levels up to the Odyssey Elite that starts at $46.770. We tested the 2018 Honda Odyssey Elite, which comes very well equipped with the must-have car features we expect at this price. Most buyers will want to at least opt for the Odyssey EX, which adds the Magic Slide 2nd Row seats that we love, Honda Sensing and Blind Spot Monitoring for $33,860.
Is the 2018 Honda Odyssey Worth Buying?
"Should I buy the 2018 Honda Odyssey?" That's the question I heard all week while driving this fun (yes, I said fun) minivan around town. The answer is a simple yes. Honda delivers an awesome minivan that is perfect for hauling kids, friends and cargo around town.
This minivan is packed full of cool tech like wireless charging, Apple CarPlay and Android Auto, Cabin Talk, a camera to see the back seats, easy seat reconfiguring and a small Shop Vac in the back.
Even though it's a large vehicle, the acceleration and safety features makes driving it very easy. While the Chrylser Pacifica is impressive, the 2018 Odyssey wins out.
What's It Like to Drive the 2018 Honda Odyssey?
Even though the new Odyssey is a large and heavy vehicle, you wouldn't know this while driving it. The upgraded acceleration is more than quick enough to move this van around swiftly. Getting on the highway or simply into traffic is a breeze.
Honda switches from a shifter that normally sticks out of the center console, or off the steering column, to buttons to switch between drive, neutral and reverse. This makes way more sense than a dial to shift and you'll pick up on the new controls by the second time you drive the minivan.
Steering is responsive for a minivan and the myriad of safety features, including Blind Spot Monitoring, mean you can drive with more confidence. It's great to see this included on all but the lowest trim level.
Shifting is smooth and so is the ride. There are paddle shifters on the Odyssey Elite if you want to shift on your own. The Odyssey is only available in front wheel drive. The Toyota Sienna is available in AWD if that's a must-have feature for you.
The 2018 Odyssey is good with gas, delivering 22MPG combined. Expect 28MPG on the highway and about 19MPG in the city.
2018 Honda Odyssey Design & Features
The 2018 Odyssey comes with a new look that's modern and just sporty enough, without trying to go too far for a minivan.
Power sliding doors are easy to open from the key fob, driver seat or just by grabbing the handle. There's no exposed track for the sliding doors like on older minivans, providing a pleasing, streamlined look.
You can open the rear liftgate without touching it and choose the height it opens to. With the key fob in your pocket, grab a door handle to unlock the car. With Walk Away Auto Lock the van automatically locks when you walk eight feet away with the key.
The front seats are comfortable and you'll find heated seats on most trim levels and ventilated seats on the Elite. It's easy to reach the on-dash controls, many of which also have steering wheel control options. The instrument cluster looks futuristic and is easy to read.
Magic Slide seats aren't a gimmick. You can slide the captain chairs in the second row to a variety of positions. There's plenty of room in the second and even the third row.
Magic Slide seats make getting into the back seat easier and it helps put kids where you need them in the second row. It's very easy to move the seats, but one catch is the seats don't fold down if you need the whole van for cargo.
You can fold down the third row and you can remove the center seats to open up a lot of cargo room. Honda says you can put a 4 foot by 8 foot plywood sheet flat on the floor of your Odyssey.
You can control the temperature in three zones, to keep picky passengers happy in all kinds of weather. Second and third row sunshades help block out bright sun and the second row windows go down like a standard car window, which is a huge plus.
The HondaVAC in the rear is a small Shop Vac that lets you clean the Odyssey in minutes, without pulling a vacuum out of the garage or making a special stop.
2018 Honda Odyssey Tech
New for 2018, the Odyssey includes support for Apple CarPlay and Android Auto in addition to a very useful in-car infotainment system. With this new feature, you can plug your phone in and you'll get access to a familiar interface including apps, maps, voice controls and more. This is just the start of the technology in the 2018 Odyssey.
The screen in the Odyssey is easily one of the best I've ever used. It's easy to see even in bright light and touch is responsive. A small button to the side changes the brightness to fit the time of day. It's great to see a hardware volume control on the dash and a variety of hardware climate control options.
Honda offers a 4G LTE hotspot from AT&T to connect devices to the car and to the Internet. With this you can get a device like the Nintendo Switch, a laptop or a tablet online while you are on the go. You can also use this to connect to the car to create a shared playlist with other riders and to control the climate in the van from your phone. With HondaLink you can remote start, unlock or lock the doors and check your fuel range right from your phone.
You can wirelessly charge your phone by placing it on a mat on the center console of the front two seats and there are tons of USB ports to charge up gadgets throughout the minivan.
With CabinWatch, you can see the back seats by looking at the screen on the dash instead of swiveling your head around. You can then tap on CabinTalk to talk to your kids in the back over the rear speakers and even over the headphones if they are using the rear infotainment system.
This rear entertainment system includes Blu-Ray, but that's not all. The 10.2 inch display can stream music and videos from an array of apps that connect to the Internet through the van's hotspot.  Apps include I Heart Radio, Spotify, PBS Kids Video, EPIX, Happy Kids TV and TG. You can also set up a route progress so kids can see how close you are to the destination on road trips without screaming, "Are we there yet?"
The 2018 Odyssey is packed full of useful tech that you will use almost every time you get in the van.




















2018 Honda Odyssey Safety
With Honda Sensing you have a whole complement of safety features and there are must have features like smart cruise control and blind spot monitoring.
The base LX does not include many of the safety and convenience features. We highly recommend upgrading to the 2018 Honda Odyssey EX for $3,870 more so that you get Honda Sensing, Blind Spot Monitoring, Smart Entry and the Magic Slide 2nd row seats.
Blind Spot Monitoring uses sensors to let you know if someone is in your blind spot and shows a small indicator near the mirror. We like this system much better than the one in the Honda Civic. LED headlights are standard on the Touring and Elite, and offer good visibility at night.
Honda Sensing includes four safety features that we appreciate. These include:
Lane Keeping Assist System – If you start to veer from your lane, the Odyssey will help steer you back into your lane.
Adaptive Cruise Control – Set your speed and follow distance and forget fiddling with cruise control.
Collision Mitigation Braking System – Helps brake when the vehicle senses a collision.
Road Departure Mitigation System – If the minivan senses you are about to leave the road, it will help steer you back onto the road.
All of these Odyssey safety features help make you safer. The front crash prevention earned a Superior from the IIHS at both low and high speeds.
You Need These 10 Must Have Car Features: Find Out Why
Smart Cruise Control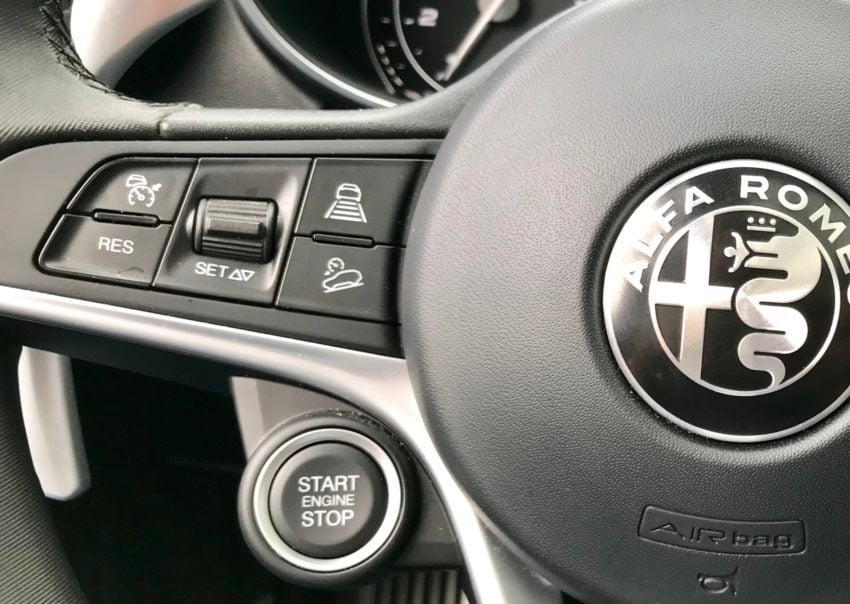 Do you hate constantly adjusting your cruise control, or giving up on cruise control because of traffic or due to a driver in front of you who keeps changing speed? You need a smart cruise control system.
Smart cruise control goes by many different names. You may see it listed as Radar Cruise, Adaptive Cruise or Intelligent Cruise control. Whatever it is called, it will allow you to set your cruise control and then stay with the flow of slower traffic.
Here's why we love it and why you need it. You get on the highway and set the cruise at 76 miles per hour. You also set the distance you want kept between you and the car in front of you. There are typically three or four settings so you can be close or keep a lot of space. Now you simply steer and your car will go 76 mile per hour when traffic allows it or there is no one in front of you. When someone is in front of you going 73 mph, the car automatically slows down to keep you the distance you choose from that car. This is indispensable in traffic and on long road trips.
Not all smart cruise control systems are the same. Some of work at all speeds, while others only work above a specific limit. Some systems can bring you to a complete stop in traffic and then restart without you needing to touch a pedal.
You can find adaptive cruise control on cars as cheap as $18,500 like the Toyota Corolla, and as an option on many cars below $30,000. Even on pricier cars you may need a higher trim level or special package to get this feature.

As an Amazon Associate I earn from qualifying purchases.