Here Are The Cars That Can Wirelessly Charge the iPhone X & iPhone 8
The iPhone 8, iPhone 8 Plus and iPhone X support wireless charging. You can buy wireless chargers for your home or office, and many new cars include wireless chargers built-in that work with the new iPhones.
Apple just confirmed a list of car wireless chargers that work with the iPhone 8, and that may work with the iPhone 8 Plus. All of these cars use the qi wireless charging standard that the iPhone 8 and iPhone X support, but you may not always be able to use them with the iPhone 8 Plus due to the phone's size.
Here are the cars with built-in wireless chargers you can use to charge your iPhone. Keep in mind that you may need to get the higher trim level or special technology packages to add the wireless charger to your car.
Apple says you can use wireless chargers built-in to the following brands to charge your new iPhone;
Audi
BMW
Chrysler
Ford
Honda
Mercedes-Benz
PSA
Toyota
Volkswagen
Volvo
We've tested the wireless chargers in many of these models in the U.S. including the Honda Odyssey, Honda Accord, Toyota Prius Prime and others and found the built-in chargers to be very convenient. On the latest model years, you should have good luck fitting the larger iPhone 8 Plus onto the charger as designers have been placing the chargers with big phones in mind. While not included in the list we've used the 2018 Hyundai Elantra GT to wireless charge phones and the company specifically made it with the iPhone in mind.
If you are looking at 2018 model year Buick, Cadillac, Chevrolet and GMC vehicles you can wirelessly charge in the following vehicles. You cannot use wireless charging in these models from 2017 or earlier.
2018 GMC Terrain
2018 GMC Yukon
2018 GMC Sierra
2018 Chevrolet Bolt
2018 Chevrolet Tahoe
2018 Chevrolet Silverado
2018 Chevrolet Suburban
2018 Cadillac Escalade
2018 Buick Enclave
Built-in wireless charging is one of our must have car features when you go buy a car. The only downside is that most of these models don't support wireless CarPlay. If you want to use Apple CarPlay, you will need to plug into a Lightning cable, but even then the wireless charger is handy for short trips or for when you only need a Bluetooth connection to your car.
You Need These 10 Must Have Car Features: Find Out Why
Smart Cruise Control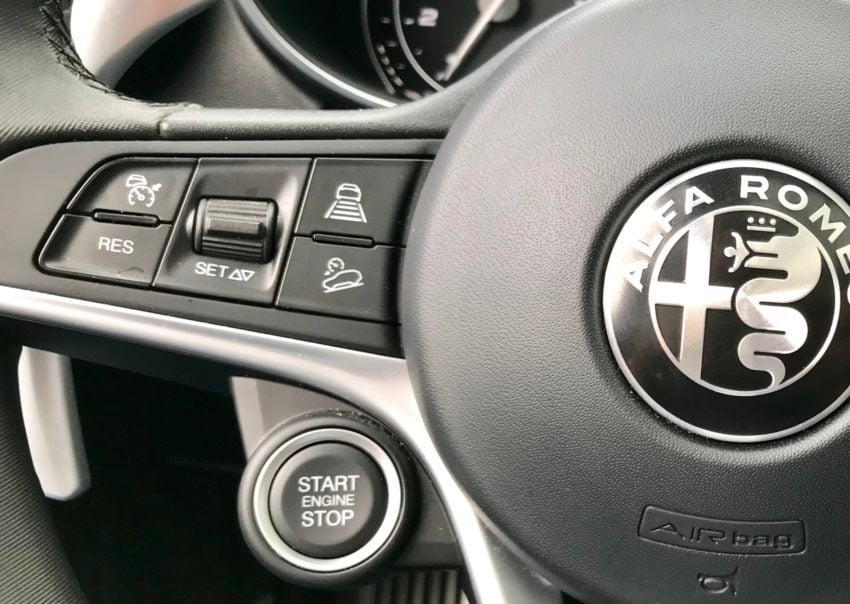 Do you hate constantly adjusting your cruise control, or giving up on cruise control because of traffic or due to a driver in front of you who keeps changing speed? You need a smart cruise control system.
Smart cruise control goes by many different names. You may see it listed as Radar Cruise, Adaptive Cruise or Intelligent Cruise control. Whatever it is called, it will allow you to set your cruise control and then stay with the flow of slower traffic.
Here's why we love it and why you need it. You get on the highway and set the cruise at 76 miles per hour. You also set the distance you want kept between you and the car in front of you. There are typically three or four settings so you can be close or keep a lot of space. Now you simply steer and your car will go 76 mile per hour when traffic allows it or there is no one in front of you. When someone is in front of you going 73 mph, the car automatically slows down to keep you the distance you choose from that car. This is indispensable in traffic and on long road trips.
Not all smart cruise control systems are the same. Some of work at all speeds, while others only work above a specific limit. Some systems can bring you to a complete stop in traffic and then restart without you needing to touch a pedal.
You can find adaptive cruise control on cars as cheap as $18,500 like the Toyota Corolla, and as an option on many cars below $30,000. Even on pricier cars you may need a higher trim level or special package to get this feature.

As an Amazon Associate I earn from qualifying purchases.