The 2018 Kia Cadenza offers a comfortable ride, quiet interior and smooth driving experience, which is just right for drivers that don't demand a sporty side to their large luxurious sedan. It's an excellent option to compare to the 2019 Toyota Avalon, and has what it takes to be one of the best large cars you can buy, and a great car for families looking for plenty of room without going to a crossover or SUV.
Kia delivered a full refresh with the 2017 Kia Cadenza and for 2018 we get LED interior lighting and a panoramic sunroof with the Luxury package. The 2018 Cadenza starts at $32,290 and is available in three trim levels; Premium, Technology and the Limited that we tested. All models use a 3.3L V6 with 290 horsepower and it's rated for 20 mpg city and 28 mpg highway.
[letsreview]
2018 Kia Cadenza Technology and Safety
The 2018 Kia Cadenza offers a large touch screen with support for Android Auto and Apple CarPlay. I found the touchscreen responsive and easy to reach. The standard Kia Uvo infotainment system is easy enough to use, but you will primarily spend your time in either CarPlay or Android Auto.
When you plug your phone into the Cadenza one of these options can take over the screen to offer better access to your apps, phone, messages, maps and the same voice control you have on your phone. This means you don't need to rely on in-dash navigation or reach down to your phone for most of the common tasks you use while driving. It's an excellent feature and one that we expect in a new car.
The available heads up display is a great way to get a quick look at your speed and other important information. An available QI wireless charger can top off your compatible phone without plugging a cord in. For power, you can plug-in a USB up front and in the rear, as well as a 12V power adapters in front and back.
I really like the smart welcome feature that turns on interior and exterior lights and unfolds the power mirrors when you approach the car with the key in your pocket. The power trunk can also open when you stand behind the Cadenza for a few seconds without the need to touch the trunk or grab your key, which is great when your hands are loaded.
The available LED headlights light up the path in front quite a ways out and the High Beam Assist feature makes it easy to drive with as much light as possible and then automatically turn the brights off when there are other cars around.
There are a lot of nice safety features including Smart Blind Spot Detection that is standard on the Technology and Limited trim levels. In addition to alerting you if someone is in your blind spot like most systems, this one can apply brake power to the correct front wheel to bring you back into your lane if you attempt to change lanes when there is something in your blind spot.
Advanced Smart Cruise Control lets you pick the distance between your car and the car in front of you. This keeps you at your cruising speed when no car is in front, and slows you down to the flow of traffic if the car in front of you is going slower. On the Cadenza Limited, the Surround View monitor offers a 360 degree view of your car so it's easy to maneuver in tight parking lots. Additional safety features like rear cross traffic alert, parking sensors and lane departure warning round out a nice collection.
The base Cadenza does not include many of these convenience features, but you can add some with a package. The Technology trim offers a good amount of features, while the Limited gets the full collection.
2018 Kia Cadenza Interior & Design
The 2018 Kia Cadenza keeps the upscale look of the 2017 model, and like the Stinger you might not know it's a Kia when you first look at it. The wider grill is a little more understated than the Toyota Avalon that many buyers should be cross shopping. Inside is an impressive interior that offers a lot of leg room for rear passengers, but headroom can be cramped, and comfortable, roomy front seats.
While there are some plastics throughout, the cabin is mainly covered in soft touch materials. The interior is well laid out, nice looking and ahead of the competition in the large car segment.
The trunk is large, but not as big as the competition. You can still fit a lot of groceries in, enough to haul luggage for a few people or several sets of golf clubs in the 16 cubic foot space.
Nappa leather on the Limited trim level looks and feels very nice. The panoramic sunroof makes the cabin feel even bigger and the rear sunshade is a nice touch.
How Does the 2018 Kia Cadenza Drive?
The 2018 Kia Cadenza is a large front wheel drive sedan that is built for comfort, not sporty driving. That's the perfect combination for many drivers, but if you are looking for sporty handling and quick acceleration you should be pricing out the Kia Stinger or looking at the Nissan Maxima.
That's not to say the Cadenza is underpowered, it's just tuned to deliver a more comfortable ride with smooth shifts and graceful accelerations. The ride is very comfortable, and quiet with very little road noise. This is perfect for a laid back road trip with the kids or taking friends out for the night.
Under the hood the only option is a V6 that is powerful enough, but that won't compete with the faster acceleration of the Kia Stinger and with some of the other large class vehicles in this segment. That said, the Cadenza never felt sluggish when merging onto the highway or passing, it's just not designed for quick off the line acceleration.
Handling is good for a large car. It's easy to keep the Cadenza in your lane, point it around corners and cruise with little effort. It's not a car that you throw into corners or get sporty handling in, but if that is what you are looking for the Stinger is a better fit.
You Need These 10 Must Have Car Features: Find Out Why
Smart Cruise Control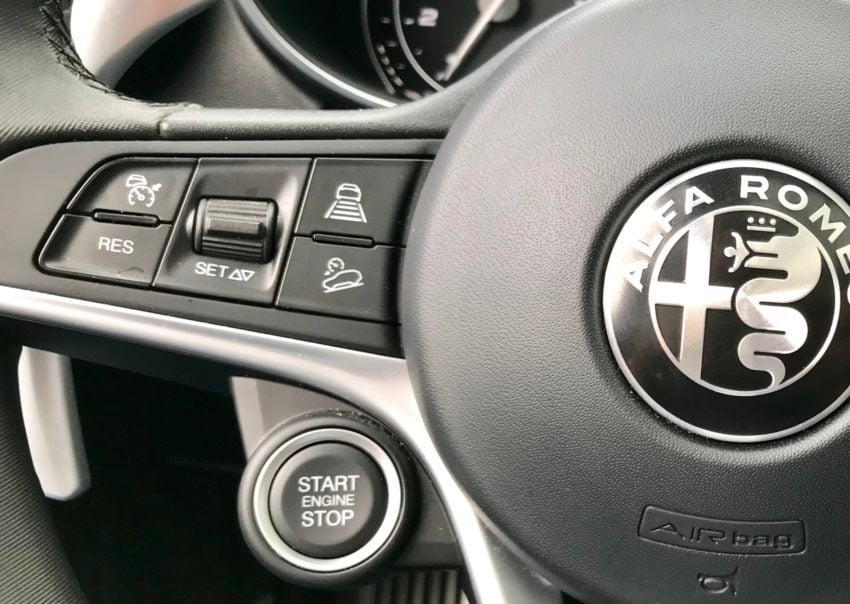 Do you hate constantly adjusting your cruise control, or giving up on cruise control because of traffic or due to a driver in front of you who keeps changing speed? You need a smart cruise control system.
Smart cruise control goes by many different names. You may see it listed as Radar Cruise, Adaptive Cruise or Intelligent Cruise control. Whatever it is called, it will allow you to set your cruise control and then stay with the flow of slower traffic.
Here's why we love it and why you need it. You get on the highway and set the cruise at 76 miles per hour. You also set the distance you want kept between you and the car in front of you. There are typically three or four settings so you can be close or keep a lot of space. Now you simply steer and your car will go 76 mile per hour when traffic allows it or there is no one in front of you. When someone is in front of you going 73 mph, the car automatically slows down to keep you the distance you choose from that car. This is indispensable in traffic and on long road trips.
Not all smart cruise control systems are the same. Some of work at all speeds, while others only work above a specific limit. Some systems can bring you to a complete stop in traffic and then restart without you needing to touch a pedal.
You can find adaptive cruise control on cars as cheap as $18,500 like the Toyota Corolla, and as an option on many cars below $30,000. Even on pricier cars you may need a higher trim level or special package to get this feature.