5 Reasons To Wait for the 2018 MacBook Pro & 3 Reasons Not To
Apple is working on a 2018 MacBook Pro. While many buyers hoped Apple would announce a new MacBook Pro in June, the company did not announce new hardware. You should still wait for the 2018 MacBook Pro in most cases, even if you have to wait until the fall.
Update: Apple announced the new 2018 MacBook Pro, read more about if it is worth buying.
Almost every year Apple starts selling a new MacBook Pro, and that isn't likely to change this year. This is why you should to wait for the 2018 MacBook Pro release date to buy a new laptop, and the few reasons you should buy a MacBook Pro  today.
If you are looking for a new MacBook Pro your options are to buy a top of the line used 2015 MacBook Pro with tons of ports, buy a 2017 MacBook Pro, or wait to see what Apple does for the new 2018 model.
The MacBook Pro is the Apple laptop for most users with two sizes and a wide range of price points. Apple changed the design dramatically in 2016 and that carries over to the current model. Apple supports notebooks for a very long period so even if you buy the 2017 model you can expect a long period of support.
Here are the reasons to wait for 2018 MacBook Pro;
Wait As Long As You Can to Buy
Better Performance
Wait for a New Color
Wait for a New Keyboard
Wait If You're Looking at the 13-inch W/o TouchBar
You can keep reading to find the latest rumors and also check out the reasons you shouldn't wait for the 2018 MacBook Pro.
Don't Wait for a 17-inch 2018 MacBook Pro
Don't Wait for a New Design
Don't Wait for MacBook Pro Deals
2018 MacBook Pro Rumor Roundup
We expect to see Apple offer a faster, more powerful 2018 MacBook Pro this year. Ming Chi Kuo of KGI Securities specifically mentions a model with 32GB of RAM for demanding professional users. Kuo originally believed we would see this model in 2017, but it never materialized. There is a good chance we will see this model arrive along with new Intel processors.
Apple launched a repair program for the MacBook Pro keyboard, which is a sign that Apple plans to deliver a more robust version of the keyboard in a 2018 MacBook Pro.
Apple recently registered new MacBook products in Eurasia, and the model numbers indicate these could be new MacBook Pro models. Typically this registration happens a month or so before a release date, so this is a sign that the release is close. The report breaks down five models including the 13-inch MacBook without Touch Bar, 13-inch MacBook Pro and 15-inch MacBook Pro. The other models suggest an entry level MacBook model and potentially the 2018 MacBook with a 12-inch display.
We've heard many reports that Apple will switch to their own processors, but this will not likely happen in 2018. Bloomberg reports that this will more likely happen in 2020.
DigiTimes says that Apple is not planning a massive 2018 MacBook update, which is in line with what we expect design wise. This also lines up with reports that Apple is focusing on a 13-inch MacBook that will replace the MacBook Air as an entry level model, and fill in for the 13-inch MacBook Pro without TouchBar.
For many users the 2017 MacBook Pro is still worth buying in 2018, but there are significantly more reasons to wait for the 2018 MacBook Pro release date before you buy a new Apple laptop.
Wait for a 2018 MacBook Pro Release Date If You Can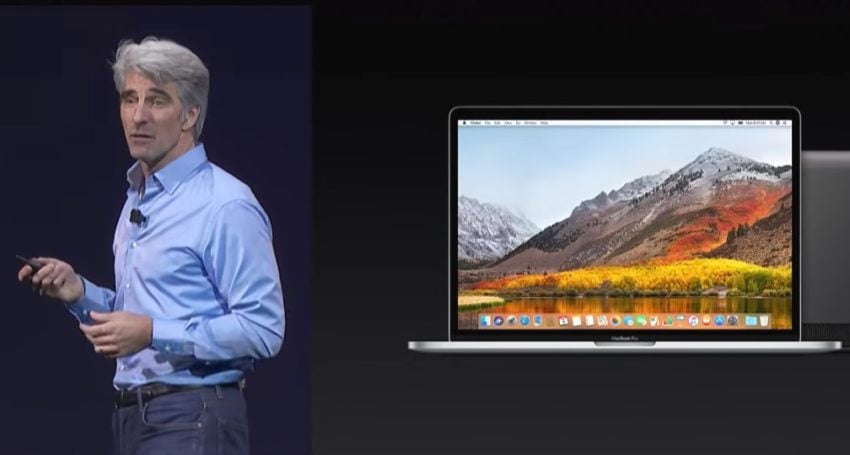 Apple did not announce a new MacBook Pro in June like potential buyers hoped. That doesn't mean you will need to wait forever, but it does suggest that the 2018 MacBook Pro release date is coming closer to the fall.
You can wait forever for a new laptop, but if you plan to use the 2018 MacBook Pro as your main computer for years to come, it is a good idea to wait as long as you possibly can to upgrade to a new model.
the latest signs indicate the 2018 MacBook Pro release date is inching closer as Apple preps to announce the new models and works on completing macOS Mojave.
By waiting, you will get the best value out of buying a new MacBook Pro. You'll get a better processor that is likely more batter friendly and ultimately a computer that is going to last you a longer time. There is also a chance you'll end up with an improved keyboard and other small upgrades.
Do what you need to, in order to make your old MacBook Pro last longer. That could be a clean install of macOS High Sierra, or if it's old enough installing more RAM or a SSD>

As an Amazon Associate I earn from qualifying purchases.