2019 Apple Back To School Deals: 5 Things to Know
The 2019 Apple Back to School sale is in full swing and there are a lot of potential savings that you can lock in to upgrade for heading back to school.
While this is often called the Apple Student Discount, the savings are open to a wide array of people in the education field and even the parents of select students.
This is what you need to know about the 2019 Apple Back to School deals, including discounts on the iPad and Mac, free Beats headphones and a 20% discount on AppleCare+ for your new gear.
How Much is the Apple Student Discount?
The Apple Student Discount, or Education Discount, varies from product to product, but you can save up to $400 on a Mac when you buy with the education pricing. This is available online and in-store, but only at an actual Apple Store.
You can also save up to $50 on an iPad. Here are the current deals;
Finding these deals is as simple as going to the Apple website, or going to a store with proof of your eligibility.
Free Beats With iPad or Mac Details
During the Apple Back to School sales eligible shoppers get a free pair of Beats Studio3 Wireless headphones, Beats Solo3 Wireless headphones or free BeatsX headphones.
These are noise-canceling headphones with up to 40 hours of battery life and Bluetooth connectivity. they include the Apple W1 Chip like the first generation AirPods for easy pairing and switching between devices. They retail for $349.95 at Apple.
The Beats Solo3 Wireless headphones are $199.95 and are over the ear headphones without noise canceling.
The BeatsX headphones are in-ear headphones with an around the neck design. These are for more active use and retail for $99.
You cannot get the new PowerBeats Pro Wireless earbuds or AirPods. If you want either of these, your best bet is to go with the Studio3 and then sell them to pay for the headphones you want.
More Apple Students Discounts
In addition to free headphones and a discount on your new Mac or iPad, you can also save with other options.
Apple offers 6 months of Apple Music to students and then special pricing at $4.99 a month for students.
Students can also buy Apple Pro tools at a discount when they buy the Pro Apps Bundle for Education. This includes;
Final Cut Pro X
Logic Pro X
Motion 5
Compressor 4
Mainstage 3
You get all these apps for just $199, and you can keep using them even after you graduate.
Apple also offers 20% off AppleCare+ to college students, which is a nice discount on the extended warranty that also covers accidental damage.
Who is Eligible for Apple Education Pricing?
The Apple Education store is open to a wide range of buyers in education as a student, faculty, staff or as a parent buying for a child. Apple breaks this down to three groups;
K12 – All employees of a K-12 school that is public or private in the U.S. This includes homeschool teachers and PTA or PTO officers and executives.
Higher Education – Faculty and staff of higher education institutions in the U.S. as well as students attending or recently accepted into the university.
Higher Education Parents – Parents can also get a discount if they are buying for a child who is at college or accepted.
There are some limits to this discount. Eligible shoppers can only get one desktop, one Mac Mini and one Apple notebook per year. they can buy three iPads and two software licenses.
Where to Get Bigger Deals
Apple offers great discounts and if you need headphones and a 20% discount on AppleCare+ it is one of the best places to shop for back to school deals on Apple gear.
If you are simply looking for a great iPad Pro, MacBook Air or MacBook Pro deal, you may be able to save more at other stores.
Amazon often offers deals on all of these products, and we've seen up to $400 off the new MacBook Pro. Check the latest Apple deals at Amazon.
Best Buy offers up to $450 off MacBook and $100 off the MacBook Pro with student discounts.
7 Reasons to Buy the 2019 MacBook Pro & 4 Reasons to Wait
Buy if You Need More Power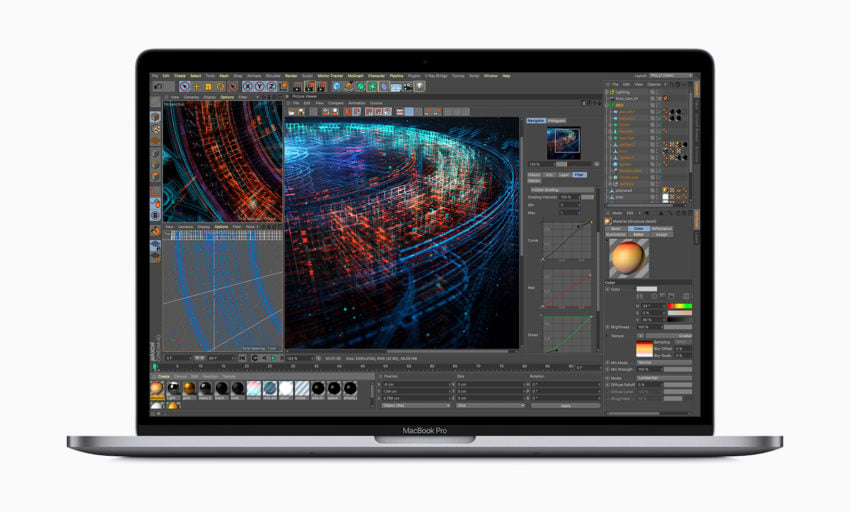 Do you need an absolute ton of power in a mobile package? If so, this is a major reason to buy the 2019 MacBook Pro.
Even if you are using a 2018 MacBook Pro, this may be a tempting upgrade. Apple calls this the "fastest Mac notebook ever."
The new 15-inch MacBook Pro with 8-core Intel 9th gen processor is two times faster than the quad-core MacBook Pro and 40% faster than the 6-core MacBook Pro.
Even the cheaper base MacBook Pro now includes an updated quad-core processor that can deliver more power than the 2018 model.
For users still longing for a Mac Pro or simply in need of an impressive amount of portable power, this is a very tempting option.

As an Amazon Associate I earn from qualifying purchases.