How to Find PowerBeats Pro in Stock
It can be hard to find PowerBeats Pro in stock to buy or pick up in store if you want them before the middle of June. If you know where to look, you have a good chance of getting the new PowerBeats Pro in your hands before June.
If you order from Apple, you can pick up PowerBeats Pro in store in on June 21st or get them delivered between June 6th and June 21st depending on shipping. If you look at Best Buy and other retailers, you may be able to get your PowerBeats Pro before this time.
The PowerBeats Pro release date is May 10th in stores, so the best bet is going to be looking for new stock that morning, but you can also place an order at Best Buy or another retailer to try to get ahead of the Apple delivery dates. Here's how to find the PowerBeats Pro in stock right now.
How to Find PowerBeats Pro in Stock
You shouldn't bother calling stores or asking employees if there are any PowerBeats Pro in stock at Apple or other stores. If there is stock it will be listed online and on the off-chance that there is any kind of just arrived stock, employees will rarely if ever be able to hold it for you. If you spot a model online, place your order and choose in store pickup if available, instead of just driving to the store.
Apple normally gets more stock of these products, so make sure you check the Apple Store app or Apple Website each morning, but you may have better luck at other stores.
The best places outside of Apple to check for PowerBeats Pro in stock are;
If you cannot find any in stock soon enough for your needs, you can pay a premium and buy new PowerBeats Pro wireless headphones on eBay. This will add to the cost, with most selling for around $400. If you go this route, check seller feedback and make sure you are able to get them as part of the first delivery orders, otherwise you may pay a premium for nothing.
We aren't seeing carriers offer PowerBeats Pro yet, but most sell Beats by Dr. Dre headphones, so you can expect to see this happen in the near future.
If you are on the fence, check out our list of the reasons to buy the PowerBeats Pro and why you should wait. We also have a full list of the best truly wireless earbuds if you're looking for alternatives.
65 Exciting Things You Can Do With the Apple Watch
Answer Calls on the Apple Watch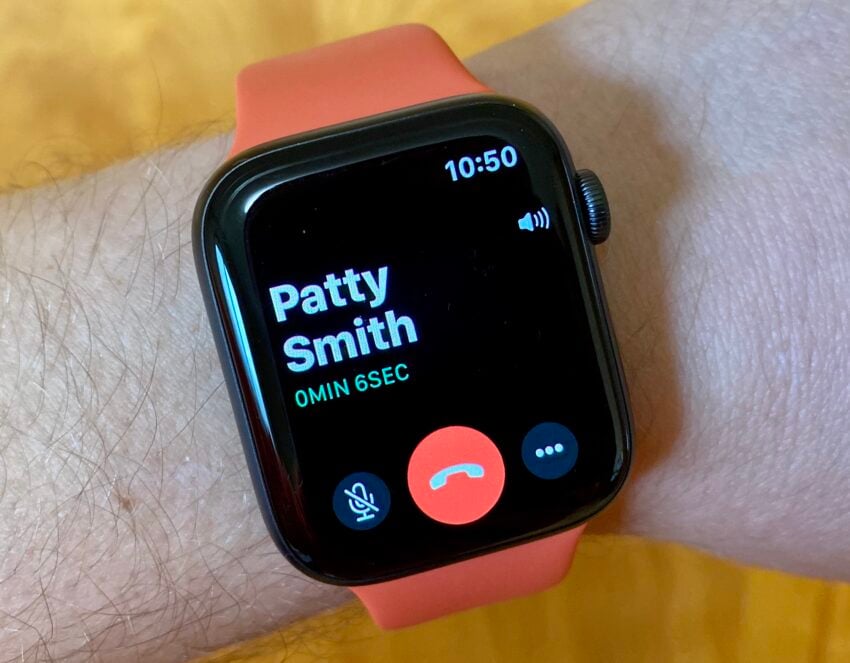 You can answer a call on your Apple Watch using it as a small Bluetooth speakerphone. You only want to use this for shorter calls because the audio quality isn't as good as when you are talking on speakerphone on your iPhone.
The Apple Watch only allows you to answer your calls on Speakerphone, so you won't want to use this all the time. It is very handy when you are working on a project or busy with your hands. Definitely be conscious of where you are taking calls. If you wouldn't talk on speakerphone, you shouldn't talk on your Apple Watch.
If you buy the new Apple Watch with LTE, you can even make calls on the Apple Watch without your iPhone nearby. This requires adding the watch to your plan for $10 a month. You cannot answer a FaceTime video call on the Apple Watch.

As an Amazon Associate I earn from qualifying purchases.