2019 Chevy Silverado: 5 Things Buyers Need to Know
The 2019 Chevy Silverado is all new for 2019 with new looks, a lighter body that maintains the steel bed and increased performance. Buyers have a huge level of choice thanks to eight trim choices and a range of chrome so you can pick from a chromed-out Silverado to one that comes with blacked out trim or body color trim.
2019 is a very competitive year for pickups with an all new 2019 Ram 1500 and Ford still coming strong with the 2018 Ford F-150 as well as a smaller 2019 Ford Ranger. It's a big year for pickups, and if you are looking at the 2019 Chevy Silverado, you should definitely consider waiting for the 2019 Silverado before you buy.
This marks 100 years of Chevy Trucks, and with this you get a benchmark truck that Chevy designed as a kickoff to the next 100 years. Here's what you need to know about the 2019 Chevy Silverado.
2019 Chevy Silverado: What's New
The all new 2019 Chevy Silverado features a new look, with loads of options and customizations across the available trim levels. Users also get a larger short box offering than the competition, lockable cargo boxes that still allow you to place a 4 x 8 foot sheet of plywood flat on the floor of the bed. Chevy upgrades the strength of the steel used in the Silverado bed for 2019. Ever since Ford switched to aluminum, Chevy has hammered home the strength of the Silverado bed, and that continues with the 2019 model. We also see stronger tie downs in the bed to better secure your cargo.
The tailgate includes power down and a power up feature. You can lower the tailgate with the keyfob, and you can close it with a second push, so you don't need to lift the tailgate to close it. You'll also find optional task lighting, a 120V outlet and larger openings for the Cornerstep bumpers that make getting into the bed and out of it easier.
"With the all-new Silverado, we've taken the best truck on the road and made it even better," said Mark Reuss, General Motors executive vice president of Global Product Development, Purchasing and Supply Chain. "It has a longer wheelbase, more passenger and cargo volume, and yet, thanks to our mixed materials strategy and mass reduction expertise, the new truck is 450 pounds lighter than the current model."
The 2019 Silverado wheelbase is 3.9 inches longer and the truck is 1.6 inches longer, allowing for more cargo and more room for passengers. The truck is lighter, up to 450 pounds on the V-8 Crew Cab models.
There are six engine and transmission combinations, including an all new Duramax 3.0L inline six turbo diesel. This is in addition to 5.3L and 6.2L V-8 engines. The 3.0L diesel and the 6.2L V-8 work with the new Hydramatic 10 speed automatic transmission that includes start/stop technology for better fuel economy.
2019 Chevy Silverado Tech
The new Silverado includes support for Apple CarPlay and Android Auto, which were available on the 2018 model. The new Silverado also includes a 4G LTE WiFi hotspot, which was available on earlier models. This allows you to connect devices to your truck's connection which helps avoid draining your phone battery to get a laptop or a tablet online and it can help you get a signal in poor coverage areas better than your phone alone. The Silverado comes with a 7-inch or a 8-inch color touch screen option.
The Silverado includes plenty of USB ports and there is also a USB C port, though not as many of the newer port type as you'll find in the 2019 Ram 1500. The 2019 Silverado also includes wireless charging and OnStar Safety. Chevy plans to announce new safety and convenience features later this year.
2019 Silverado Trim Levels
there are an astounding eight 2019 Chevy Silverado trim levels that buyers can choose from. This starts at a bare bones work truck and goes up to a High Country luxury pickup that meets the needs of buyers looking for something that can match a high-end luxury car.
"Truck customers told us they want the perfect truck for them and not a 'one size fits most' truck, compromised for the masses," said Mike Simcoe, vice president, Global Design, General Motors. "That insight shaped our design strategy with eight distinct models, each with a unique personality to fit different customers, from the affordable Work Truck to the luxurious High Country."
Chevy is targeting High Value, High Volume and High Feature buyers with these trim levels. Here's how the trim levels break down and into what categories they fit.
High Value Silverado Trim Levels
Work Truck features "CHEVROLET" graphic across the grille and tailgate, blacked-out trim and 17-inch steel wheels for maximum durability. The interior features durable vinyl or cloth seats and 7-inch color touch screen.
Custom features a body-color styling theme, 20-inch painted aluminum wheels, LED signature taillamps and available integrated dual exhaust.
Custom Trailboss (new for 2019) adds off-road equipment to the Custom, including a 2-inch suspension lift and the Z71 Off Road Package with a locking rear differential, skid plates, Rancho shocks, 18-inch wheels and Goodyear Duratrac off-road tires.
High Volume Silverado Trim Levels
LT features chrome accents on the bumpers, front grille and mirror caps, Chevrolet bowtie in the grille, LED reflector headlamps and signature daytime running lights. The interior features an 8-inch color touch screen and available leather seating surfaces
RST (new for 2019) brings a street-performance appearance to the LT, with body-color trim, full LED lighting (foglamps, headlamps and taillamps) and up to 22-inch wheels with all-season tires.
LT Trailboss (new for 2019) adds off-road equipment to the LT, including a 2-inch suspension lift and the Z71 Off Road Package, including locking rear differential, skid plates, Rancho shocks, 18-inch wheels and Goodyear Duratrac off-road tires.
High Feature Silverado Trim Levels
LTZ features chrome accents on the bumpers, front grille, mirror caps, door handles and hockey-stick beltline as well as power folding and heated outside rearview mirrors. Leather interior trim is standard equipment.
High Country features an exclusive front grille design with two-tone chrome and bronze finish, body-color accents plus chrome assist steps from wheel to wheel. It also includes the power up/down tailgate as standard equipment.
There is no pricing for each trim level yet, but expect them to align similarly to the 2018 models. expect to see a range of packages and options on the new Silverado.













2019 Chevy Silverado Price
Chevy did not announce the 2019 Silverado price at this event. We expect to learn more about the pricing for each of the trim levels later this year and soon after see a configuration option so you can build your own 2019 Silverado before stock arrives at dealers.
2019 Chevy Silverado Release Date
The 2019 Chevy Silverado starts later this year in Fort Wayne, Indiana and will arrive at dealers later this year. You can expect the first 2019 Silverado deliveries this fall. Chevy plans to announce a new Silverado 4500HD and 5500HD in early Match at The Work Truck Show in Indiana. These trucks will start production in late 2018.
You Need These 10 Must Have Car Features: Find Out Why
Smart Cruise Control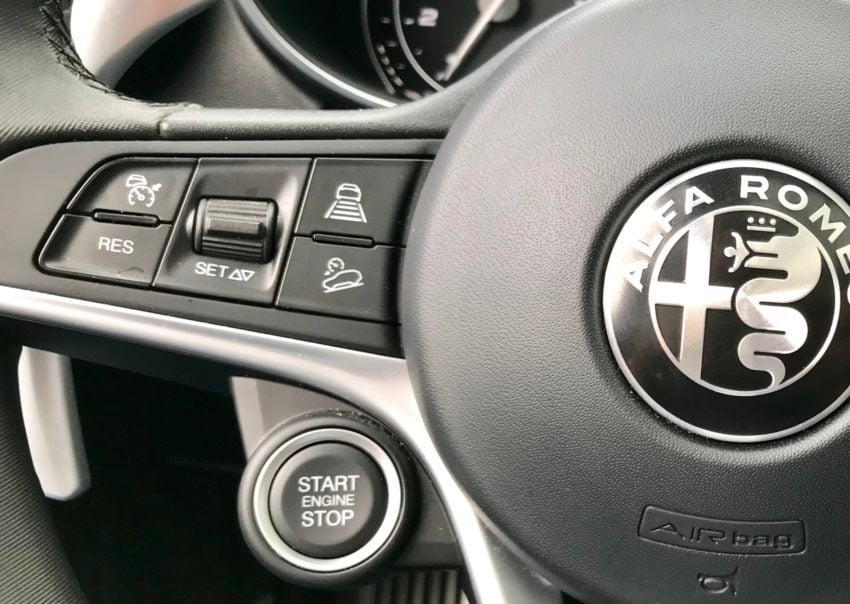 Do you hate constantly adjusting your cruise control, or giving up on cruise control because of traffic or due to a driver in front of you who keeps changing speed? You need a smart cruise control system.
Smart cruise control goes by many different names. You may see it listed as Radar Cruise, Adaptive Cruise or Intelligent Cruise control. Whatever it is called, it will allow you to set your cruise control and then stay with the flow of slower traffic.
Here's why we love it and why you need it. You get on the highway and set the cruise at 76 miles per hour. You also set the distance you want kept between you and the car in front of you. There are typically three or four settings so you can be close or keep a lot of space. Now you simply steer and your car will go 76 mile per hour when traffic allows it or there is no one in front of you. When someone is in front of you going 73 mph, the car automatically slows down to keep you the distance you choose from that car. This is indispensable in traffic and on long road trips.
Not all smart cruise control systems are the same. Some of work at all speeds, while others only work above a specific limit. Some systems can bring you to a complete stop in traffic and then restart without you needing to touch a pedal.
You can find adaptive cruise control on cars as cheap as $18,500 like the Toyota Corolla, and as an option on many cars below $30,000. Even on pricier cars you may need a higher trim level or special package to get this feature.

As an Amazon Associate I earn from qualifying purchases.