4 Reasons Not to Install Galaxy S8 Pie & 12 Reasons You Should
The Samsung Galaxy S8 Android Pie update is rolling out and it could appear on your Galaxy S8 or Galaxy S8+ in the near future. When it does, you might be tempted to install it right away. While there are certainly benefits to installing Android Pie the second it arrives, some of you might want to wait.
Samsung promised a Galaxy S8 Android Pie update in early 2019 and the company's delivered. The update has left beta testing and it's moving out to select models in select regions right now including the United States.
AT&T, T-Mobile, Sprint, and Verizon have all pushed updates to the Galaxy S8 and Galaxy S8+. U.S. Cellular should roll out its version of the update soon enough.
The Galaxy S8 Android Pie roll out is gaining speed and we expect it to hit other devices in other regions in the near future. If you own a Galaxy S8, Galaxy S8+, or Galaxy S8 Active, you should keep an eye out.
If you downloaded the Galaxy S8 Pie beta or you've been following along, you know that the update comes with some massive changes including a brand new user interface. Samsung's One UI looks a lot different than the Samsung Experience UI on Android Pie.
Other changes include new emojis, improvements to Always On Display, a new floating keyboard, lift to wake, and improvements to notifications. It's an exciting upgrade to say the least.
Of course, Android Pie isn't perfect. Galaxy S8 users are complaining about bugs and performance issues. Some of these problems carried over from Oreo and the Pie beta, others are brand new. If you're having a great experience on Android Oreo you should be careful with Android Pie.
With that in mind, we want to take you through the best reasons to upgrade your Galaxy S8 to Android Pie and the best reasons to hold out for a few hours, a few days, or longer.
Install Android Pie for Better Security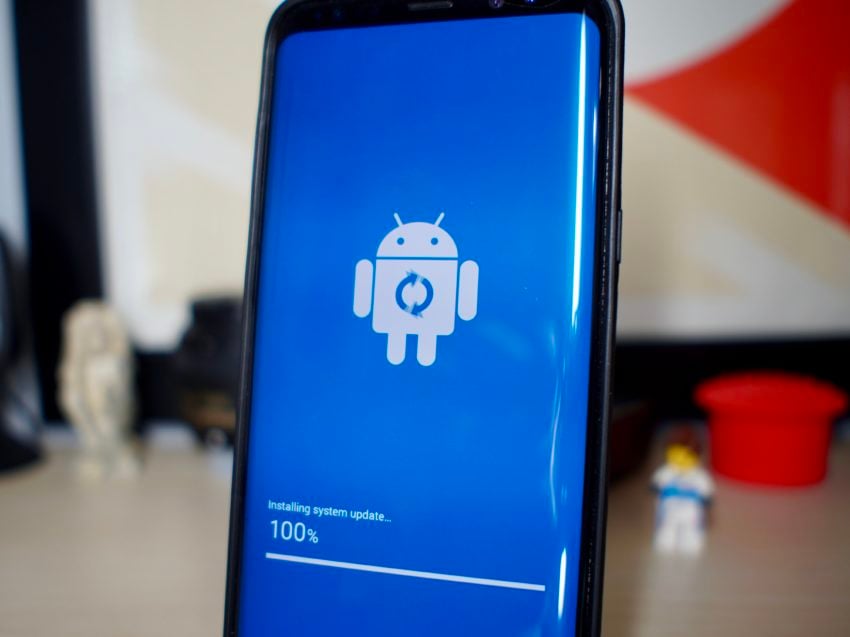 If you store sensitive data on your device and/or want to protect yourself from potential harm, you'll want to download your Android Pie update soon after it arrives for your phone.
Samsung continues to roll out monthly security updates to the Galaxy S8, Galaxy S8+, and Galaxy S8 Active and the Android Pie update brings the latest batch of security patches from Samsung itself and Google.
If you're interested in the contents of Samsung's recent security updates, you can read more about the changes on the company's website.
Android Pie also comes with some security enhancements aimed at protecting you and your data. One of these features is called Lockdown Mode.
With Lockdown Mode enabled you can quickly disable Smart Lock, biometrics unlock, and notifications on the lock screen so that other users can't get into your phone.
Once you get Android Pie on board, you'll find the Lockdown Mode toggle in your Settings.

As an Amazon Associate I earn from qualifying purchases.