Samsung Galaxy S8 Android Pie Problems & Fixes
The beta wiped out a number of bugs and performance issues, but there's a growing list of Samsung Galaxy S8 Android Pie problems.
The Galaxy S8 Android Pie update is out of beta testing and it's rolling out in several regions including India, Germany, the Netherlands, and the United States.
The roll out will take time, but we expect it to hit more countries throughout the month as Samsung and its carrier partners complete testing behind the scenes.
With the roll out picking up speed, we're starting to hear about the benefits, and issues, with Samsung's latest upgrade for the Galaxy S8 and Galaxy S8+.
Some Galaxy S8 users are seeing performance gains after moving from Android Oreo to Android Pie. Others are running into bugs and performance issues including abnormal battery drain. Some of these problems are brand new. Others have carried over from the previous version of Android.
We expect the list of problems to grow as the Android Pie update hits more Galaxy S8 models.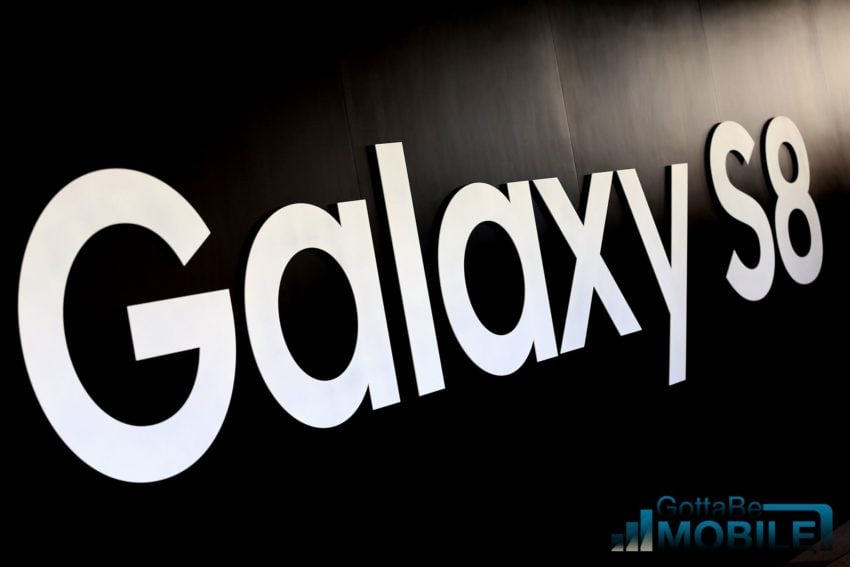 In this guide to Galaxy S8 Android Pie problems we want to take you through the current state of these issues.
Our walkthrough will also take you through the best way to prepare for Android Pie, provide you with some resources that should help if you run into issues on the new software, and give you a look at when you can expect new software updates from Samsung and its carrier partners.
Prepare for Android Pie
If you want to avoid issues, spend some time preparing for the move to Android Pie. 30 minutes of prep work will go a long way toward preventing headaches.
There's really no way to predict how the Android Pie update will impact your phone's performance. Some of you will see gains, others will run into frustrating issues. It's the nature of the beast. This is why it's important to prepare for the upgrade.
If you don't know where to start we've put together a guide that will take you through the steps to take before you install Android Pie on your phone.
If you don't have a ton of time to dedicate to the pre-installation process, you'll want to at least make sure your data is backed up properly before proceeding. Data loss issues are rare these days but there's always a chance something goes wrong.
Galaxy S8 Pie Problems
It's early, but we're already seeing complaints about Galaxy S8 Android Pie problems. Some of these issues are minor, others are much bigger.
The current list of Galaxy S8 Pie problems includes horrible battery drain, Wi-Fi issues, Bluetooth problems, UI lag, random reboots, charging issues, issues with first and third-party apps, voice quality issues, touch screen issues, GPS problems, and issues with notifications.
Sprint Galaxy S8 and Galaxy S8+ users are complaining about reception issues. Some users are unable to connect to the carrier's LTE network after the Android Pie upgrade.
The carrier says it's working on a fix, but it's unclear when the new version of Android Pie will arrive.
Where to Find Feedback
If you're still waiting for Android Pie to arrive, curious about problems, or want to see if others are experiencing the same issues,  you should dig into feedback from Galaxy S8 users on Pie. There are a few places to do that.
We've released a guide that will take you through the reasons to, and not to, install the Android Pie update right away. It's a great place to start.
You'll also want to keep an eye on XDA-Developers and the Android Central Forums for feedback about the Android Pie update's performance.
If your device is tied to a specific carrier, dig into feedback on official forums like the ones at AT&T, Verizon, Sprint, and T-Mobile.
The Galaxy S8 Reddit and social media sites like Twitter are also great places to find feedback about Android Pie's performance.
How to Fix Galaxy S8 Pie Problems
If you run into a problem on your Galaxy S8 you should be able to fix the issue yourself.
If you start noticing issues after downloading Pie, take a look at our list of fixes for common Galaxy S8 problems. It covers the most common issues.
Our guide to fixing Galaxy S8 battery life issues will help you fix abnormal battery drain which is a common issue after major Android upgrades.
If you don't find what you're looking for in those guides, you should check out the XDA-Developers Galaxy S8 forums, the Android Central Galaxy S8 forums, carrier support forums at AT&T, Sprint, T-Mobile, Verizon, or the forum for your carrier.
You can also get in touch with Samsung or your provider on social media sites like Twitter or get in contact with Samsung via its customer support line.
What's Next
The first major bug fix update for Galaxy S8 Pie problems is probably weeks away. That said, we could see some patches arrive in April.
Samsung continues to push monthly security patches to Galaxy S8 models and there's a chance the next version, the April update, includes a few bug fixes for early Pie issues.
Some carriers like Rogers, Fido, and Telus in Canada and Vodafone in Australia like to keep their customers informed about upcoming software updates.
If your carrier provides an updated software update schedule make sure you keep an eye on it because it'll let you know about incoming bug fix updates before they arrive.
4 Reasons Not to Install Galaxy S8 Pie & 12 Reasons You Should
Install Android Pie for Better Security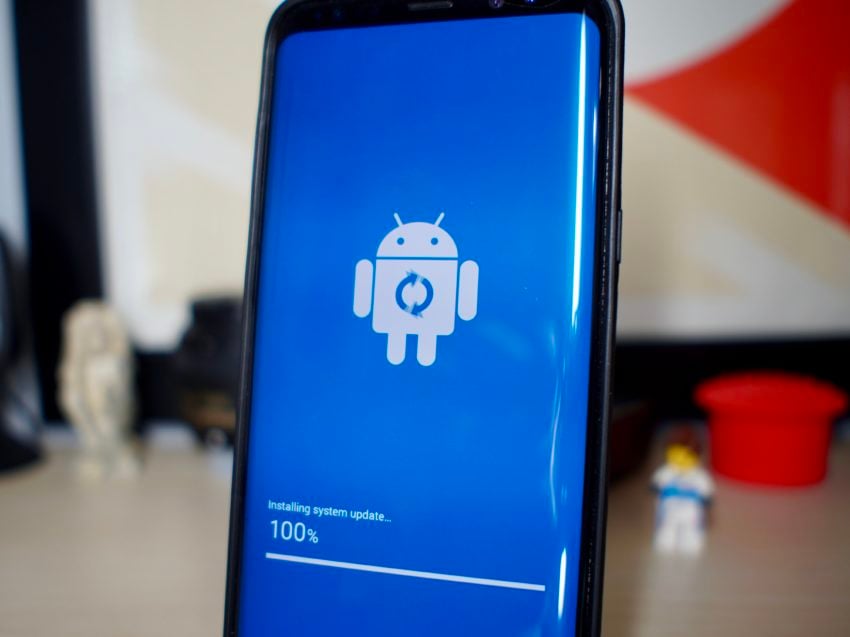 If you store sensitive data on your device and/or want to protect yourself from potential harm, you'll want to download your Android Pie update soon after it arrives for your phone.
Samsung continues to roll out monthly security updates to the Galaxy S8, Galaxy S8+, and Galaxy S8 Active and the Android Pie update brings the latest batch of security patches from Samsung itself and Google.
If you're interested in the contents of Samsung's recent security updates, you can read more about the changes on the company's website.
Android Pie also comes with some security enhancements aimed at protecting you and your data. One of these features is called Lockdown Mode.
With Lockdown Mode enabled you can quickly disable Smart Lock, biometrics unlock, and notifications on the lock screen so that other users can't get into your phone.
Once you get Android Pie on board, you'll find the Lockdown Mode toggle in your Settings.