45 Samsung Galaxy S7 Edge Tips & Tricks
Better Security with a Fingerprint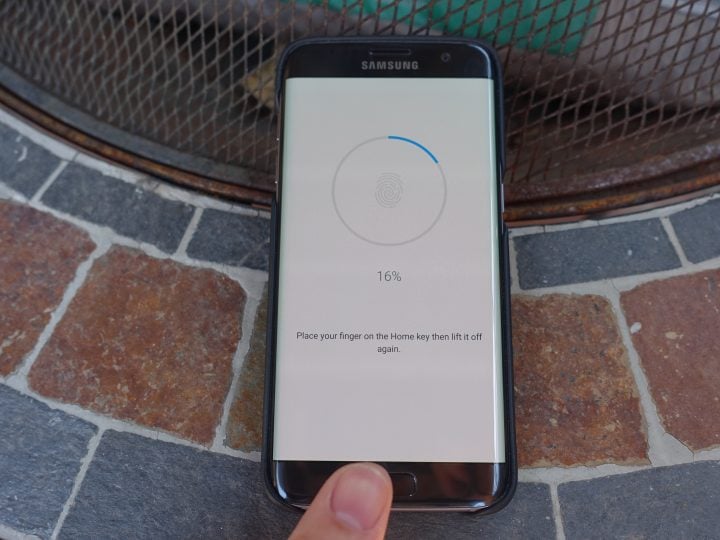 Many users with a Galaxy S7 are coming from an older Note 4 or Galaxy S5 after their update cycle, or they broke a phone, which means there is a lot that's new. One of those is a much-improved fingerprint scanner that works way better than older devices.
Fingerprints are one of the best, fastest and safest ways to keep a phone secure, so make sure to add a few to your Galaxy S7. I have both index fingers and both thumbs, for any scenario and each hand. As well as my daughters print saved so she can use it to play games. Here's how to do it.

Step 1: Open the Settings app and tap on "Lock screen and security" under the Personal column.
Step 2: Select the "Fingerprints" option, which is located halfway down the screen.
Step 3: Users will be prompted to scan a fingerprint and enable this lockscreen method. Those who already have a fingerprint registered will need to select "+Add fingerprint" and follow the on-screen prompts.
Here is a hands-on video showing users how to setup, enable, and add additional fingerprints for security on the Galaxy Note 5, which is nearly identical on the Galaxy S7.
Those having problems with the fingerprint scanner should relearn each finger for a better experience, especially if using a case or screen protector. It needs to learn the right angle.

As an Amazon Associate I earn from qualifying purchases.