4 Reasons to Buy Red Dead Redemption 2 & 3 Reasons to Wait
Rockstar's Red Dead Redemption 2 is here and many people are trying to decide if the game is worth buying. While some of you might want to pickup a copy of the game today, some of you are better off waiting.
In late 2016, Rockstar confirmed Red Dead Redemption 2, a follow-up to the studio's critically acclaimed Red Dead Redemption from 2010.
It took years and years of hard work, but the game is on shelves and it's available to download on Xbox One and PlayStation 4. Unsurprisingly, the game is massive and requires well over 90GB of free space on both platforms.
You can buy Red Dead Redemption 2 from a number of different places including the usual suspects like GameStop, Amazon, and Best Buy.
Like most games, Red Dead Redemption 2 is $60 (without a deal) though you can pay more money for a Special Edition or an Ultimate Edition, both of which come with bonus content.
As we push away from the game's release date, many people are trying to decide between picking up a copy right now or waiting a few more weeks to pull the trigger.
Today we want to share some reasons why you might want to buy Red Dead Redemption 2 today and why you might want to put your wallet away and hold off on buying one of 2018's best titles.
Buy for a Great Story & Voice Acting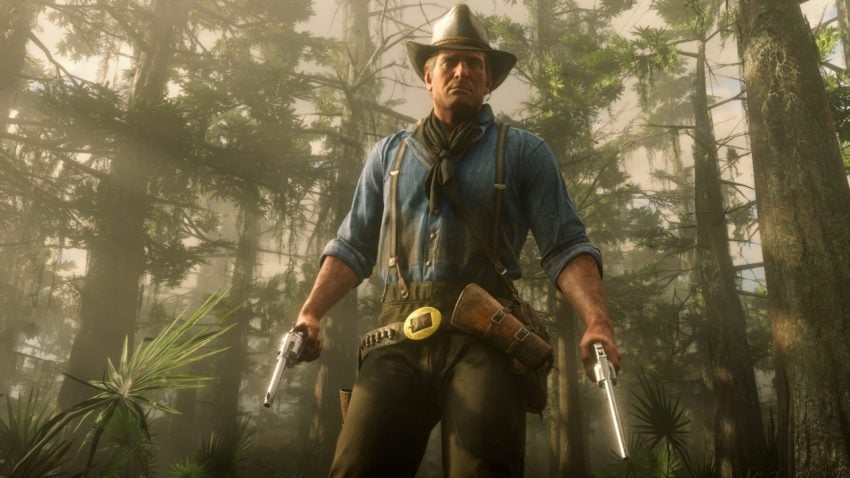 Red Dead Redemption 2 is a sprawling game with lots to do. There are plenty of other games that provide a huge sandbox to play around though few games can match the quality of Rockstar's open world experiences. And that starts with the story and the voice acting.
I'm not going to spoil anything here, but know that Red Dead Redemption 2's storyline, characters, and dialogue are the backbone of this game.
Many games provide a huge playground, but very few back it up with a memorable cast of characters that you truly care about and want to interact with.
Often times characters are underdeveloped, annoying, and/or forgettable. It's the exact opposite in Red Dead Redemption 2. You'll might even come to love the game's most vile characters.
The main story line is outstanding and believable and the actors (including the original John Marston) and actresses that voice the main characters, lesser characters, and various other NPCs truly bring these them to life.
The main story is just one piece though. There are side quests with minor characters and random events with strangers. You can also interact with every person in the game.
These side missions and the organic random interactions have been quite enjoyable. On one ride up into the mountains to look for a legendary animal I ran into five unique random events.
This is a world populated with characters that are truly interesting and believable and it's one of the game's obvious (once you start playing) strengths.
If you love a good western or if you like good writing, the story alone is worth the price of admission.