Samsung Galaxy Android 7.1.1 Nougat Update Confirmed
A Samsung Galaxy Android 7.1.1 Nougat update has finally been confirmed though it's unclear if it will spread to any current devices.
In the months since the Android 7.1 Nougat release we've seen several sightings for Samsung Galaxy phones. Samsung's stable of devices currently run Android 7.0 Nougat but benchmarks and rumors hinted at a potential jump to a newer version of Google's operating system.
Samsung isn't saying much about the release but the first Galaxy Android 7.1 Nougat update has been confirmed for an upcoming device.
Samsung's confirmed the new Galaxy Note 8 and the device is apparently running Android 7.1.1 Nougat out of the box. Oddly enough, the new flagship isn't running Android 7.1.2, the most up-to-date version of Nougat.
It's unclear how Samsung's version of Android 7.1.1 will differ from the company's Android 7.0 update. Google's version of Android 7.1.1 featured some tweaks and fixes that set it apart from previous versions of Nougat.
It's also unclear if Samsung's Android 7.1.1 Nougat update will spread to other Galaxy devices.
Earlier this year, Android 7.1 updates for the Galaxy S8 and Galaxy S8+ appeared at Vodafone Australia though the carrier now says this was a mistake. The updates, it said, would focus on improving stability and fixing bugs rather than adding brand new features.
We've also seen a Galaxy A3 (2016) benchmark list Android 7.1.1 Nougat, a Galaxy S7 Edge benchmark list Android 7.1.1, and an alleged benchmark for the unreleased Samsung Galaxy A7 (2018) list Android 7.1.1 Nougat. Benchmarks can be fake but it's clear that Samsung has been testing Android 7.1.1 behind the scenes.
If Samsung does choose to roll Android 7.1.1 out to other Galaxy phones and tablets, we could see it use the new version to roll out new features. According to recent reports, some of the Samsung Galaxy Note 8's new software features will land for the Galaxy S8 and Galaxy S8+.
The company could also opt to skip Android 7.1.1 Nougat in favor of Google's Android 8.0 Oreo update.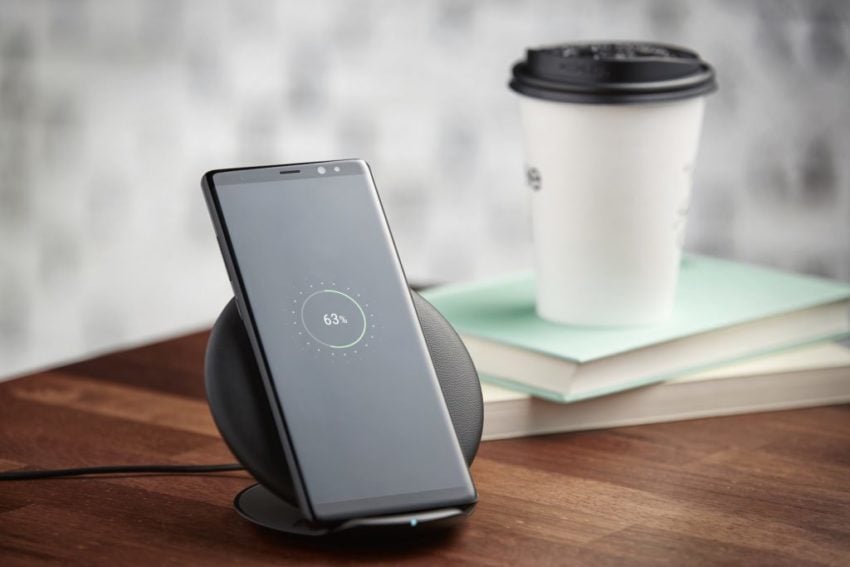 Samsung hasn't released its Android 8.0 Oreo timeline yet but Google confirmed plans to release Android Oreo for Galaxy devices down the road, possibly sometime this year.
The Galaxy Note 8, Galaxy S8 and Galaxy S8+ should be first in line for Android Oreo though we expect the Galaxy S7 and Galaxy S7 Edge, Galaxy A7 (2017), Galaxy A5 (2017), Galaxy A3 (2017), Galaxy J7 (2017), Galaxy J5 (2017), Galaxy Note 7 FE, and Galaxy Tab S3 to get Android Oreo as well.
Other flagships like the Galaxy Note 5 and Galaxy S6 are currently on the fence now that they've reached the two year mark. Samsung typically offers major software upgrades for two years before cutting support off.
The company will almost certainly continue to roll out support updates (bug fixes, security updates) and it's possible these devices, and others, will make the jump to Android 7.1.1.
Look for more details to emerge as we push away from the Galaxy Note 8 release.
5 Reasons Not to Install Galaxy S8 Oreo Beta & 11 Reasons You Should
Install the Galaxy S8 Oreo Beta to Help Samsung
One of the best reasons to try the Samsung Galaxy S8 Oreo beta is to help the company improve the software before it's released to millions of Galaxy S8 users around the world.
If you're sick and tired of dealing with Android problems on your Galaxy S8 (or another device), and you've got a Galaxy S8 lying around, think about trying the Galaxy S8 Oreo beta.
Samsung is encouraging Galaxy S8 Oreo beta testers to provide feedback about Android 8.0 bugs and performance issues. This way, its engineers can squash bugs ahead of the widespread release.
Thanks to the feedback from beta testers, Samsung's fixed a ton of issues with Android Oreo ahead of the official release. The latest beta delivers a long list of fixes and enhancements.
Reporting bugs is extremely easy and your feedback, no matter how small, could help the company provide a much better experience for all Galaxy S8 users.
To send feedback, you simply launch Samsung+/Samsung Members and post your report under the appropriate menu.
Again, registration will end on January 5th so those of you looking to help need to signup soon.

As an Amazon Associate I earn from qualifying purchases.